Free Aero Bib Short
The Castelli Free Aero bib short has long been a staff favorite, but an update was in order. It started with a refined pattern, plus a Progetto X2 Air chamois and dimpled, aerodynamic Vortex fabric panels. Round it out with GIRO AIR leg grippers and a seamless bib strap, and you have a race-worthy bib that's fast, comfortable, and destined to become a classic. Learn More »
Shop Free Aero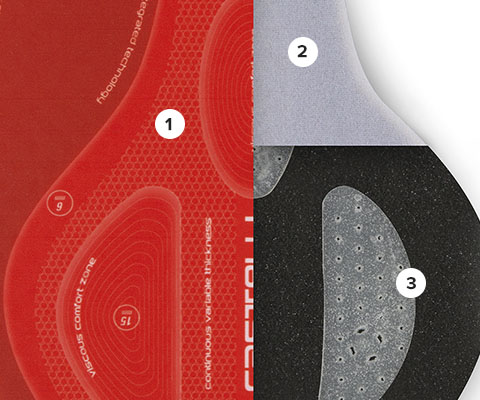 Progetto x2 air chamois
The seamless, four-way-stretch, multi-density pad features a soft, bacteriostatic Skin Care layer (1), a perforated layer of cushioning foam (2), and viscous inserts (3) that ensure maximum comfort over rough roads.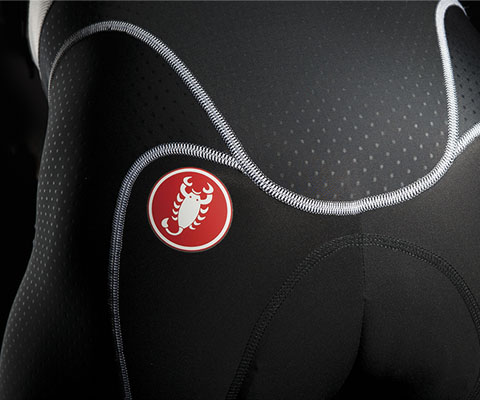 Vortex dimpled aerodynamic fabric panels
Designed to cheat the wind, these aero panels manage airflow over the shorts' surface. As a result, you'll be able to go faster with less effort—in testing, power output requirements were reduced by up to 10 watts at 50 km/hr.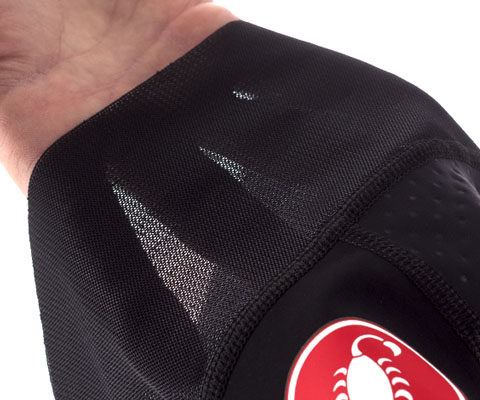 Giro Air Mesh Leg Gripper
This new band offers the same perfectly flat, stay-in-place grip that Castelli shorts are known for, but with significant improvements: it's wider, lighter, and grips along its entire surface—no silicone gel print here.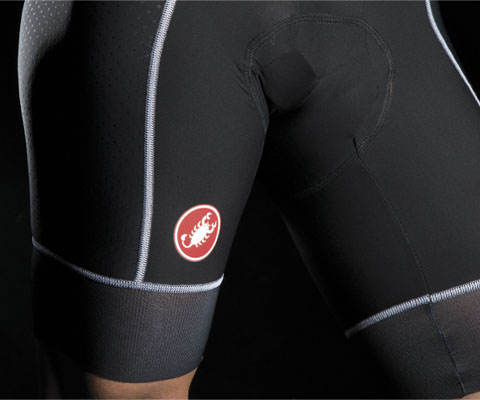 Updated Free Aero Pattern
Castelli has further refined its renown Free Aero fit to enhance freedom of motion while still giving you the benefits of compressive fabrics and a snug race fit.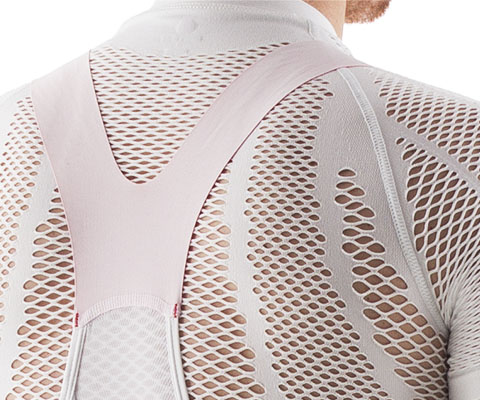 Seamless bib strap
The seamless, hemless yoke of the bib strap lies perfectly flat for maximum comfort and zero chafing.