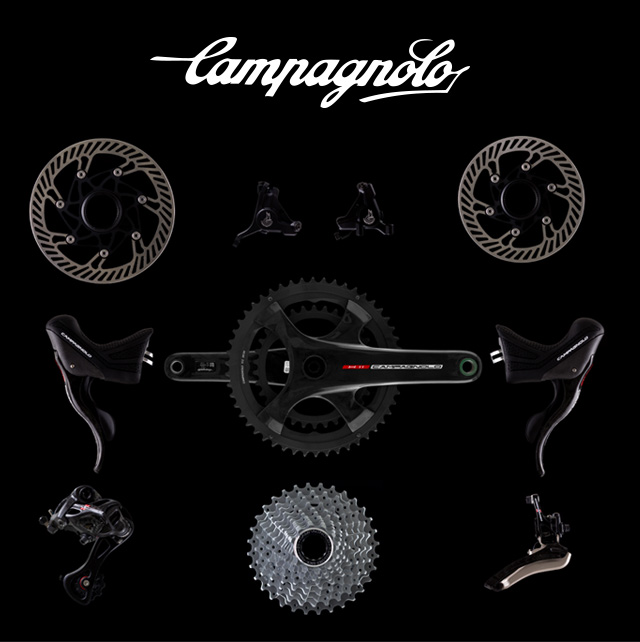 Campagnolo Disc Gruppo
At long last, the control of disc brakes meets the ergonomics and superior refinement we've come to expect from Campagnolo.
Rather than rush to keep up, Campagnolo took its time with the H11 disc brake system, paying fanatical attention to the most minute details. From the pad shape and material, which ensures drag free braking and consistent power, to the precisely tuned mechanical advantage that offers unmatched modulation, every aspect of this braking system has been tuned to perfection in both its mechanical and EPS guise. And while many of the crucial details are invisible to the rider, the lovingly sculpted lever bodies provide a constant reminder that you're riding what just may be the most refined disc brake setup on the road today.
Shop H11
Shop All Campagnolo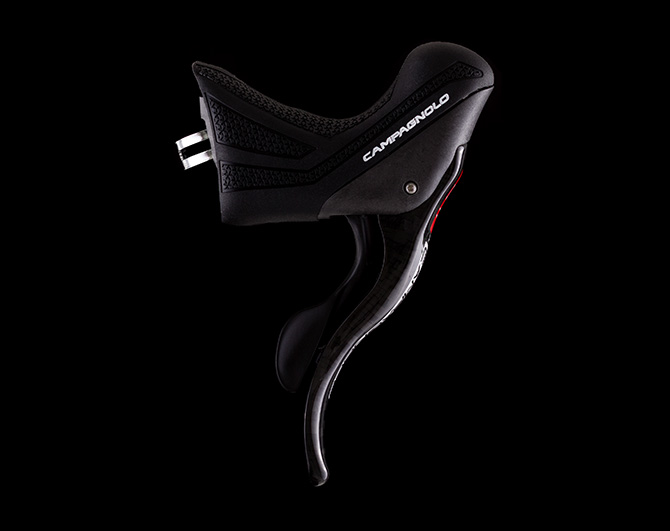 Campagnolo H11 ErgoPower Hydraulic Levers
Available in both mechanical and EPS configurations, the heart of the H11 system is designed for simple setup and easy maintenance, while preserving the unrivaled tactile feel for which Campangolo's gruppos are famous.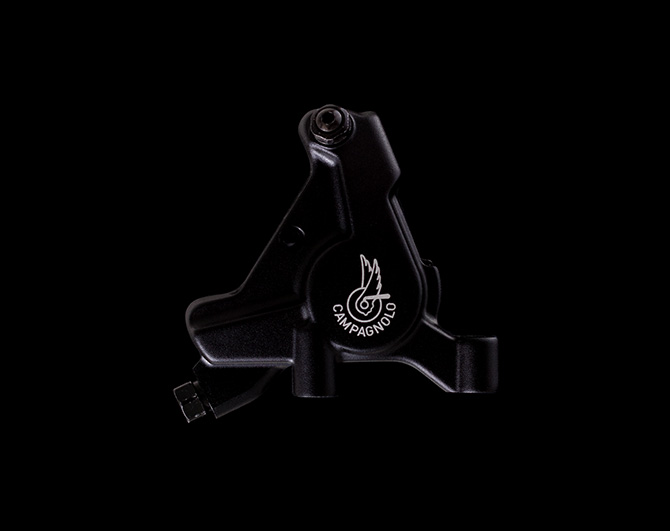 Campagnolo H11 Calipers
The H11 calipers benefit from a painstaking design process, with each caliper optimized for its intended use. The front caliper requires the use of a 160mm rotor, while the rear caliper is available in both 140mm and 160mm-specific versions.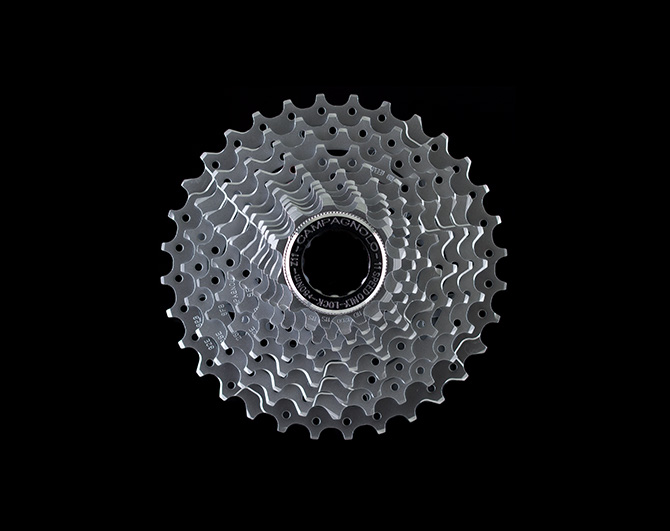 Campagnolo H11 Cassette
Like the H11 crankset, the H11 cassette is optimized for the wider chainline required by disc-compatible frames, and provides a 11t to 32t spread, which offers enhanced functionality in mountainous terrain.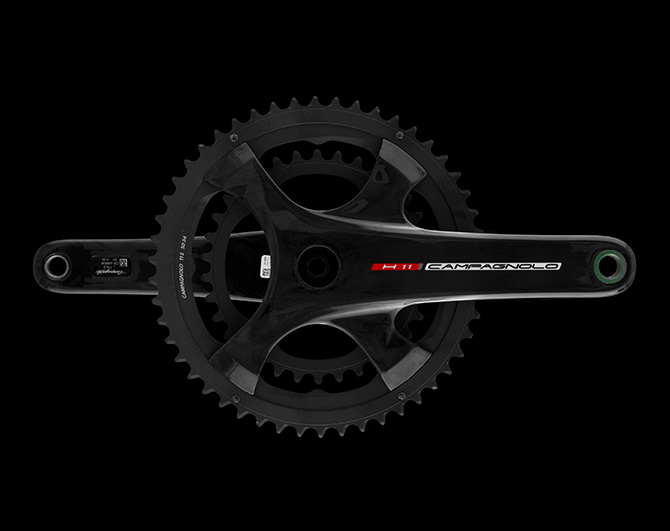 Campagnolo H11 Crankset
The H11 crankset employs the full suite of technologies found in the Record crankset, with the longer spindle and wider chainline required for disc-equipped frames using 10x135mm or 12x142mm rear axle spacing.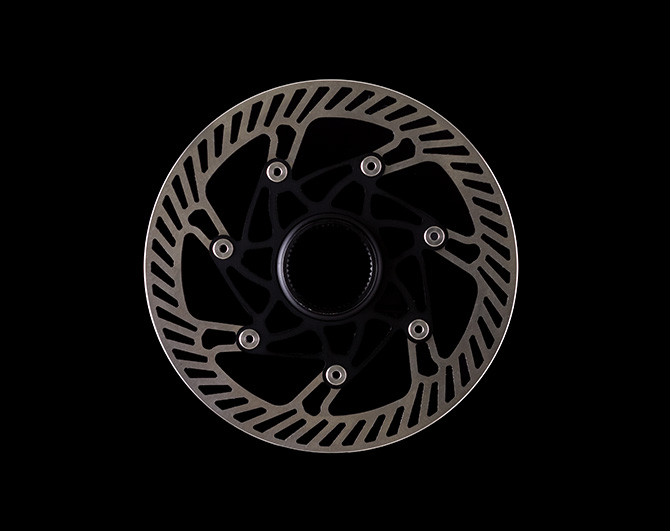 Campagnolo H11 AFS Rotor
Designed to assuage the fears of the staunchest rim brake purists, the H11 rotors feature rounded edges to enhance safety in the event of a crash. H11 rotors are available exclusively for the AFS/Centerlock hub interface.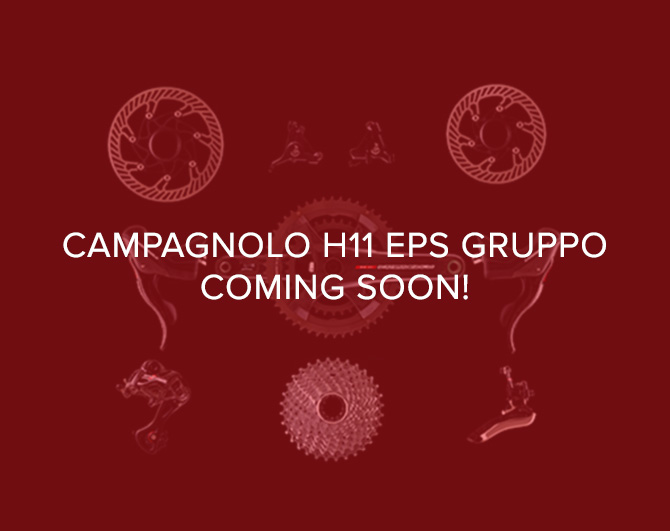 Stay Current!
Join our mailing list and get all the latest news, product releases, and deals straight to your inbox.
Sign Up
Shop, Build, and Buy.
Meet our Gearheads.
Competitive Cyclist's Gearheads are your partners in all things cycling. They're bike experts with the knowledge and experience to guide you to the right gear and apparel. Need help customizing your bike with the new Campagnolo Disc Gruppo, don't hesitate to contact us.
Chat Now
Shop All h11