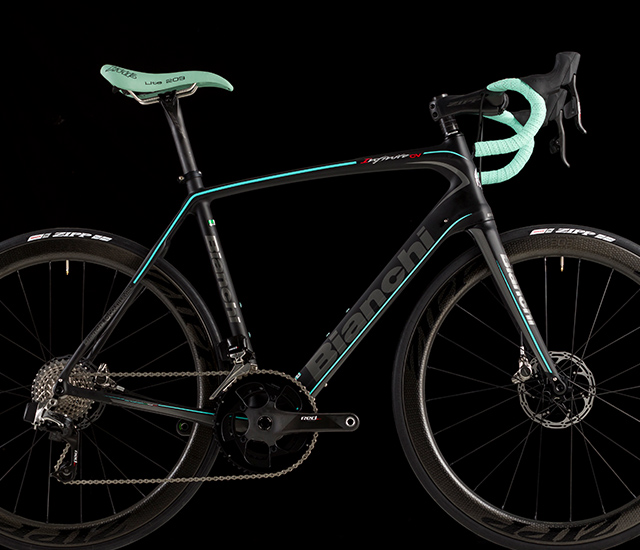 A Dream In Celeste
Endurance road bikes are frequently noted for their comfort and stability, but only the best of the breed manage to add inspiring handling and snappy quickness to the formula. Enter Bianchi's Infinito CV Disc. Built with Bianchi's Countervail technology, a vibration-damping construction, it cancels out harsh road chatter, which is easily appreciated on extended outings and less-than-perfect pavement. Although it delivers a ride that's rightly described as supple, it maintains a sensation of stiffness and feathery lightness that's comparable to the finest Grand Tour stallions. Sporting a refined endurance geometry that's uncharacteristically poised and aggressive, this disc-equipped dream ride offers discerning cyclists a race-ready feel in a more forgiving package.
Watch Our Review

Shop Bianchi Infinito CV Disc
Meet our Gearheads.
Chat, email, or call us at: (888) 276-7130
Competitive Cyclist Gearheads are your resource for all things cycling. They're bike experts with knowledge and experience that's second to none. Whether you're thinking about your next dream build, you need advice on components, or you have questions about an existing order, don't hesitate to contact a Gearhead.
Chat Now
Shop Bianchi