Bird Watching Kit
Spotting a cycling kit whose design deviates from the typical chook styles (bright swoops and whorls that sear your retina or too-cool-for-school black-on-black) can be as rare as sighting the megatick Pezoporus occidentalis. Leave it to the unabashed Attaquer to burn up a rare exception to this rule with the race-ready Bird Watching Kit.
Buy the Bird Watching Kit
Shop All Attaquer »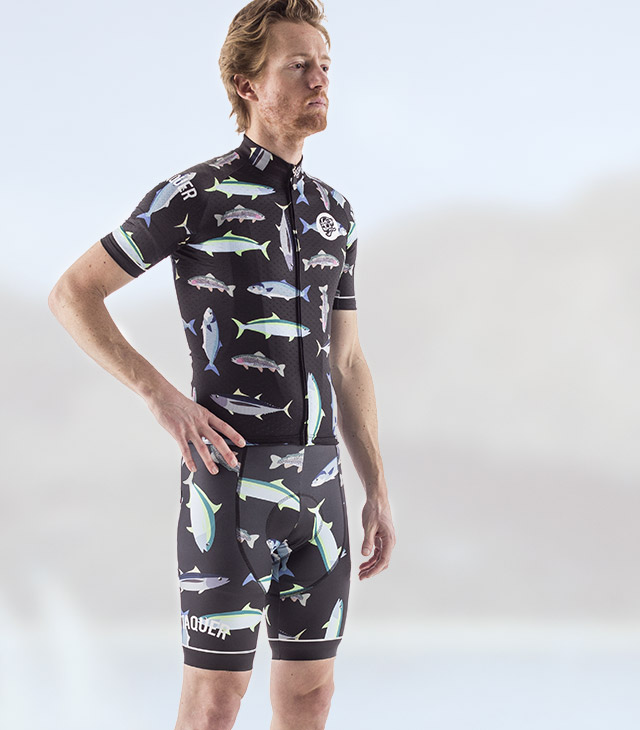 Gone Fishin' Kit
We had no idea how much overlap there is between fishing and cycling until Attaquer sent us the Gone Fishin' Kit. Both disciplines have elements of costume and gear that make them look silly to others, both require planning and usually a significant block of dedicated time to properly enjoy, both excite unnecessary levels of technical geekery in even the most recreational participants, and both typically involve beer at some point. We applaud you, visionaries of Attaquer, for providing the missing link between these two long-lost brothers-in-bearings.
Buy the Gone Fishin' Kit
Shop All Attaquer »