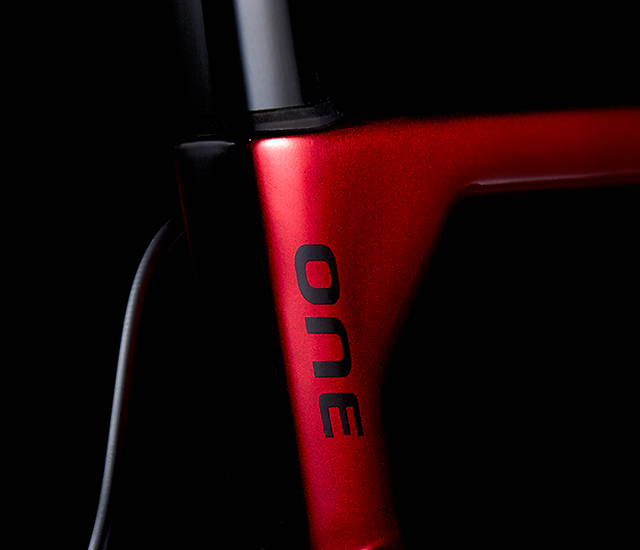 Unlimited Speed
The all new Factor One is a barely race-legal monument to progress.
2018 Factor One
As the flagship model in Factor's extraordinary lineup, the One is singularly devoted to speed. Flirting with the boundaries of race-legal design, this unconventional machine is breathtaking to behold. Every square millimeter of this unmistakable superbike has been subjected to obsessive optimization. The last remaining sources of aerodynamic drag, however slight, have been whittled away, but the more significant improvements over its predecessor have been devoted to further refining its handling on the road. Stiffness has been prioritized, especially in the rear triangle, where those gains translate into ruthlessly efficient transfer of power. To ensure that this efficiency doesn't come at the expense of comfort, tire clearance has been increased to 28mm on wider modern rims. And its integrated cockpit design ensures that Factor's lofty aerodynamic claims translate onto the road in their fullest extent. For those who detest compromise, this is a time for rejoicing— your new dream bike has officially arrived.

Shop Factor ONE
Meet our Gearheads.
Chat, email, or call us at: (888) 276-7130
Competitive Cyclist Gearheads are your resource for all things cycling. They're bike experts with knowledge and experience that's second to none. Whether you're thinking about your next dream build, you need advice on components, or you have questions about an existing order, don't hesitate to contact a Gearhead.
Chat Now
Shop Factor