This carousel displays a list of buttons that updates the main product image when a button is clicked
Ridley
X-Trail
Limited Edition Frameset
Sale
58%
Off
$1,099.00
$2,599.00
Item # RID00A7
Find your size
Note: Actual inseam is not the same as pant inseam.
Recommended Size
We recommend a size in this bike.
Our size calculator is a starting point for finding the right size for you. To get personal advice talk to one of our fit experts at 1.888.276.7130 or chat now
Select options
Cancel

Select options

Matte Gray/Blue, XXS ($1,099.00)

Matte Gray/Blue, S ($1,099.00)

Matte Gray/Blue, M ($1,099.00)
Select package
Cancel

Select package

Frame Only

SRAM Force 1 Disc

SRAM Force 22 Disc

SRAM Rival 1 Disc

SRAM Force 1 AXS Disc 700c

SRAM Force AXS 2x Disc 700c

GRX Disc 1x

GRX Disc 2x
Item #

RID00A7
Description
X-Trail Limited Edition Frameset
In recent years we've seen a surge of attention drawn towards off-road, and all-road adventuring. Maybe it's the last frontier of a wild-west like experience — diving down the roads less traveled to visit sites and places that are seldom seen by others, or maybe we're just feeling a little limited by traditional road geometry, and want the ability to keep our adventure going after the road ends. Either way, those of us who crave miles beyond the tarmac, and not inside of a car, are diving into that wild beyond (okay, maybe it's just a country road), with an ear-to-ear grin, and an appreciation for the scenic route. But keeping your riding unlimited can be tricky — even the speediest cross-country bikes will feel sluggish on pavement and farm roads, and your race-ready road machine is twitchy and down right scary when you hit a deep gravel patch. We recommend steering yourself toward something a bit more versatile, like Ridley's X-Trail Limited Edition Frameset. The X-trail is tuned to handle dirt roads, singletrack, tarmac, and everything in between. Ridley has long been a contender in the European cylocross curcuit as well as the pro peloton, so their experience with drop-bar bikes on- and off-road is undeniable, and the X-Trail is the result of that.
Despite its longer gravel bike footprint and slightly more relaxed geometry, it's important to stress that the X-Trail does not have a sluggish ride quality. Ridley shapes the X-Trail's frame using ultralight unidirectional carbon, equipping the frame to offer quick accelerations and a stiff, responsive ride for everything from weekend bikepacking trips to off-road segments in gravel races. Subtly asymmetrical, the Oryx Disc fork has a reinforced left leg to allow it to more capably handle the torsional forces applied by disc brakes, and with a 12 x 100mm thru axle in front and a 12 x 142mm in the rear, the frame achieves confidence-inspiring stiffness throughout.
As we alluded to above, the X-Trail is a medley of frame geometries. The result resembles a road bike more than a classic cyclocross bike like the X-Night; it has a lower bottom bracket, shorter chainstays, and a stack/reach combination that puts riders in a position that's more comfortable for long rides, rather than a slammed-down, forward-leaning race position. In contrast to its road racing frames, Ridley extends the X-Trail's head tube by 10mm, bringing riders into a more upright position to accommodate longer training and touring rides rather than racing exclusively. It's still slightly more aggressive than the Fenix, but unlike its endurance road counterpart, the X-Trail is designed to be run with tires up to 36mm wide on more rugged terrain.
Unlimit your adventures with a bike built to handle it all
Off-road geometry handles tarmac, gravel, and singletrack alike
Long, stable geometry inspires confidence off the beaten path
High-modulus carbon frame is lightweight, efficient, & strong
Disc brakes offer superior power on mixed terrain & conditions
Clearance for 36mm tires lets you set it up for road or gravel
The X-Trail brings Ridley's expertise to the world of all-road cycling
More X-Trail builds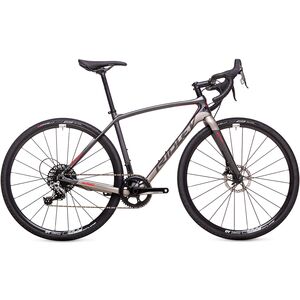 Ridley
X-Trail Carbon Rival 1 Allroad Bike - 2019
Current price:

$2,099.00
Original price:

$3,499.00
Sale
40%
Off
View more Custom Road Bikes & Frames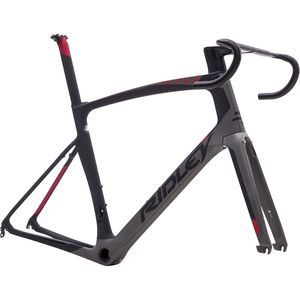 Ridley
Noah Fast Road Frameset
Current price:

$2,249.00
Original price:

$4,499.00
Sale
50%
Off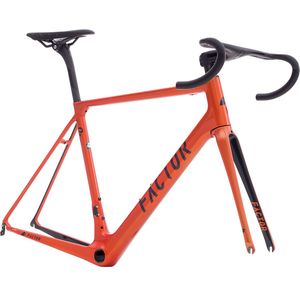 Factor Bike
O2 Road Frameset - 2018
Current price:

$2,899.00
Original price:

$4,999.00
Sale
42%
Off
5 out of 5 stars from 4 reviews
5
4
(4)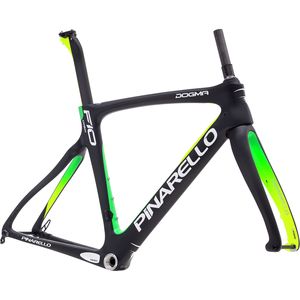 Pinarello
Dogma F10 Disk Road Frameset
Current price:

$3,798.00
Original price:

$5,999.00
Sale
37%
Off
5 out of 5 stars from 2 reviews
5
2
(2)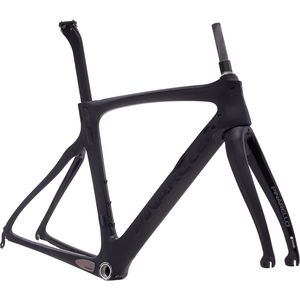 Pinarello
Dogma F10 Road Frameset
$3,798.00

-

$3,999.00
Sale
37%
Off
5 out of 5 stars from 1 reviews
5
1
(1)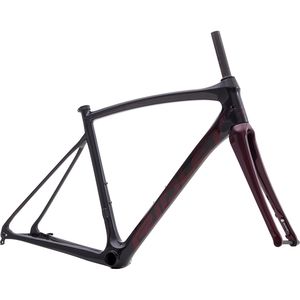 Ridley
Fenix SLX Disc Limited Edition Frameset
Current price:

$1,599.00
Original price:

$3,499.00
Sale
54%
Off
What do you think about this product?
Great all around bike
Familiarity:

I've put it through the wringer
The XTrail is a very smooth stable machine. I have ridden it on the road, gravel, and cyclocross on it and so far so good. It actually does all three disciplines very well. I built it up with the SRAM Force groupset. 46/36 crankset. TRP Spyre brakes. HED Stinger 3 wheelset. FMB Slalom 33 service course tires. Shimano XTR pedals. Selle Italia saddle. Zipp service course bar, stem and seat post. One big difference I have noticed compared to my Felt FX is the one degree less head tube angle actually makes the bike perform better on long straight runs and is smoother and more stable over the rough stuff. On the road, it is very capable much more than I expected. It's not a fast aero road bike but once again smooth and fast enough. On the CX course it works just fine once I made the adjustment to it. It doesn't turn in as fast on really tight corners and has a tendency to glide around corners. And lacks a little less out of the hole shot compared to my other race rocket. This is my first Ridley and they did a great job on the geometry and frameset. I'm 6'1 and went with the medium frameset. I find frames with a 56cm top tube work best for me even though every bike shop wants to put me in a 58 or 60cm bike. I used competitive cyclist calculator and I have to say it was pretty much spot on. It got me in the ballpark and I fine tuned it from there. I was looking for a gravel/road bike and this bike pretty much nails it. Coupled with my build I am very happy with the way it came. Why only four stars then, because nothing is perfect and nobody gets five stars. Lastly, I painted it white. I ordered the matte gray model and it was horrible. It was primer gray alright. It was nothing like the advertised picture and I even contemplated about sending it back but since I have the skill, the technology and it's what I do for a living, I painted it.
tadaias
Paul F.
May 1, 2020
Wow dude that looks great, thank you for posting this. I contemplated painting mine myself but I left in the hands of a professional in the Bay Area. I will post pics when I get mine back. i dropped it off for paint 4 days after it arrived, and coincidentally I love white bikes so I'm having him do white, but leaving classic style ovals around the the lettering, and some grey, but all gloss. You must have painstakingly masked and cut around the existing blue, cheers to that.
Frame arrived, beautiful but the color!
Size Bought

M

Height

5` 9"

Weight

160 lbs
Mine arrived a few days ago (size Med. I'm 5'8 1/2. Frame was beautifully packed and quickly shipped. It's absolutely a gorgeous frame, and I can't wait to build and ride. The thing I will note is the color. The light grey one in the pictures is not what I received, the grey is dark grey like primer, not white'ish like in the pictures. Update:05/23/2020 frame back from paint, added pictures, now I can start building.
Paul F.
Ben U.
April 19, 2020
Can you post a picture of that? A darker grey sounds better than the whiter finish on the stock photos.
tadaias
April 23, 2020
I agree. It's primer gray. I seriously contemplated about sending it back but given what I do for a living I did the next best thing, I painted it.
Paul F.
May 1, 2020
Ben it just depends on what you like, I like white, that's why I ordered this color based on the photos being so light. It's very mat finish and I prefer gloss so I'm having it painted gloss white keeping borders around the grey and blue. I'll try to post before and afters when I get it back. Looks good Tad
Paul F.
May 1, 2020
One could easily just clear coat it and it would look really good too. I just feel like the dirt mud and road grime with stick to the mat finish too much.
Trevor A.
July 8, 2020
can you post a pic of the primer grey frame?
>Rating:
December 17, 2019
I found on Ridley's website (Link https://www.ridley-bikes.com/wp-content/uploads/2019/10/X-Trail-Carbon.pdf) than from 2016 onwards they switched from the front 15x100mm axle to a 12x100mm axle. Could you please confirm the dimensions of the front axle? Thanks!
Edwin H
Aside from color and price, are there any other differences between Ridley X-Trail carbon and X-trail limited edition framesets,? Also what are the weights of X-trail carbon and X-trail limited edition?
Donald H.
Michael N.
August 12, 2019
only thing I caught was the X-Trail Limited has a 15x100mm front axle, instead of the 12x100 that's on the X-Trail, geometry appears to be identical. Any missing facts would be helpful from Backcountry/Comp.Cyclist...not even any info on Ridley's website...