This carousel displays a list of buttons that updates the main product image when a button is clicked
POC
Octal Raceday Helmet
Item # POC002T
Select options
Cancel

Select options

Kalkopyrit Blue Matte, L ($199.95)

Kalkopyrit Blue Matte, M ($199.95)

Kalkopyrit Blue Matte, S ($199.95)

Zink Orange Avip, L ($199.95)

Zink Orange Avip, M ($199.95)

Zink Orange Avip, S ($199.95)

Uranium Black, S ($199.95)

Uranium Black, M ($199.95)

Uranium Black, L ($199.95)

Hydrogen White, S ($199.95)

Hydrogen White, M ($199.95)

Hydrogen White, L ($199.95)
Free Shipping on orders over $50
Item #

POC002T
Description
New colors, same design.
While the high-visibility features included in the Octal AVIP are nice touches, most cyclists already have them built into their kit: bright colors, reflective elements, and an ID. POC accordingly offers the same expanded coverage, impact resistance, and cooling aerodynamics in the Octal Raceday Helmet at a lower price point. POC has also introduced some new colors, in case white and orange aren't your bag.
The Octal Raceday preserves all of the impact functionality of the AVIP, including the protective EPS foam that cradles the wearer's head. It also provides greater coverage by extending over the back of the head and wrapping the temples while keeping the weight under 250 grams. This combination of low weight and increased footprint doesn't lead to fragility, though, as the oversized vents allow POC to maintain ample thickness of the EPS foam all the way around your head. The vents also net incredible airflow and aerodynamic benefits, as tested in POC's own WATTS lab.
In addition to the shell shape, there are a host of less noticeable, but no less impressive, details throughout. Take for instance the low-profile click wheel retention strap, which is no doubt based on POC's snow sports equipment. Another detail that's easy to overlook until you use it is the Eye Garage. The sides of the vents where you'll store your glasses have unassuming gripper panels, which help to ensure that your glasses don't go anywhere, even on rough roads.
The helmet that changed how the industry designs racing lids
Race-specific design doesn't hold back when you aren't
Multi-material shell improves ability to absorb impacts
Provides more coverage than the Octal AVIP
Vents provide cooling airflow and improve aerodynamics
Designed to complement POC's Race Day apparel
Eye Garage keeps your glasses secure when you're slugging up a climb
Warning
California Proposition 65
Warning:
View more Road Helmets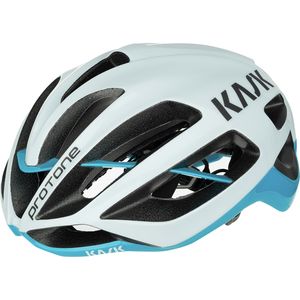 Kask
Protone Helmet
4.5 out of 5 stars from 67 reviews
5
67
(67)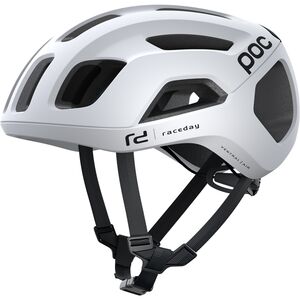 POC
Ventral Air Spin Helmet
3.5 out of 5 stars from 14 reviews
5
14
(14)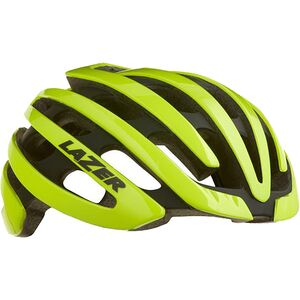 Lazer
Z1 MIPS Helmet
5 out of 5 stars from 23 reviews
5
23
(23)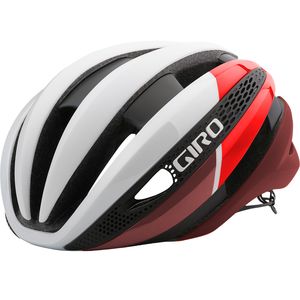 Giro
Synthe MIPS Helmet
4.5 out of 5 stars from 45 reviews
5
45
(45)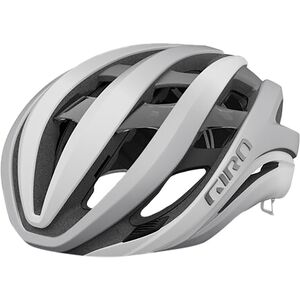 Giro
Aether MIPS Helmet
4.5 out of 5 stars from 16 reviews
5
16
(16)
What do you think about this product?
Can the chin straps and internal padding be replaced? Does CC carry? Thanks! Gordon
Gordon F.
Non-adjustable straps
The upper portion of strap has a fixed length and was too small for my ears. I'm returning for something with more adjustability.
Joe M.
Looks good, feels good, saves your skull
Familiarity:

I've put it through the wringer

Fit:

Runs large
Liked this helmet a lot, but loved it after a pretty bad high side crash caused by loose chipseal. Landed on my side and my head struck the pavement, the helmet did its job perfectly and prevented any injury. Ordered a replacement the same day.
James S.
>Rating: 5
January 15, 2020
Exactly what a Helmet should be
Familiarity:

I've put it through the wringer
This helmet is perfect. Fits so plush with my head, is very lite and comfortable. The airflow is perfect. I ability to customize the chin straps and how snug the helmet fits on the head is incredible. Love POC
Jason S.
>Rating: 3
December 5, 2019
Chin Strap constantly loosens
Familiarity:

I've put it through the wringer
If the chin strap stayed adjusted, I'd give four or perhaps five stars. However, it does not. It constantly comes loose and needs to be tightened. It is as if the strap material is too thin for the buckles. Very frustrating.
Michael N.
>Rating: 5
September 6, 2019
Scary!
Familiarity:

I've used it once or twice and have initial impressions
It's so lite that I had to touch it a few times to make sure it was still there while riding. For the first time I didn't sweat much because of the excessive ventilation. After this I'm not sure I can go back to any other brand. Thank you POC!
Mark R Slater
>Rating: 5
August 21, 2019
Excellent helmet
Familiarity:

I've used it several times

Fit:

True to size

Size Bought

Large

Height

5` 8"

Weight

160 lbs
This is the best helmet I have ever owned. Quality construction, great airflow and very comfortable to wear.
Gary Benton
I love POC HELMETS
Back in September 2018 I had a bad wreak with a car that turned in front of me. I was whering a POC OCTAL; I was taken to the ER. No broken bones;'but as always In a crash I hit my head and it was hard. POB HELMET saved my life, I will never where another helmet. I now where a POC OCTAL X. I love it.
Victor Littlejohn
>Rating: 5
October 18, 2018
Perfect fit and very good coverage
Familiarity:

I've used it several times

Fit:

True to size

Size Bought

Medium

Height

6` 1"

Weight

175 lbs
I have been on the hunt for a helmet that fits securely, is light weight, and offered truly superior peripheral coverage. The latter became a priority after getting hit broadside by a car over the summer. For reference, my head circumference is 57.5 cm and apparently oval-shaped. As a result, most manufacturers recommend a medium. However, other manufacturers appear to create helmets (including Giro Aether and Kask Protone) for round-er heads and the result has been a lot of pressure on my forehead. Sizing up to a large is not my preference because the helmet feels too loose. Enter the Poc Octal. First the design is excellent. I really love how it remains super light and yet the designers/engineers ensured that it covers all of the important bits on one's head...which is to say most of it. Second, the fit is spectacular for me. It is clearly designed for oval heads over round heads, so buyers take note. The fit is further improved by the low profile tension strap adjustment at the rear of the helmet...but candidly, the fit is so good that I barely need it. Net net, this is a great helmet that fits well, is light, offers some nice features (like the eye garage), and is presumably quite safe. I can't recommend it highly enough.
Edward Olanow
Ian Gonder
October 18, 2018
This is a great review. Thank you Edward
>Rating: 5
August 10, 2018
My go to Hot Summer Helmet
Familiarity:

I've put it through the wringer

Fit:

True to size
When the temperatures rise and the the humidity is high this helmet vents and cools better than any I've ever had. I agree with the POC design philosophy to bulk up the head in key areas. I can see where it's a bulky look for some. But if the head ever hits the pavement, those tired old typical swept back/top covering helmets you see with most manufacturers seem like unsubstantial protection for your whole head to me. The eyeglass garage grips are fantastic! It's something that all helmets should have. I feel very confident putting expensive specs in them every every time. The helmet is also very lightweight. You'll forget you are wearing it. I got the white color for the visibility.
Alexander Ortiz
Florescent pink gets you noticed
Familiarity:

I've put it through the wringer
I needed a helmet that people would see after a driver hit me, and holy jesus ef christ. This thing is *bright*. People see it. It fits great, has a ton of coverage (more than anything else I've worn), amazing ventilation, and they've done good stuff with the straps: POC runs the straps inside the foam, not under it, so the straps don't really rub on the side of your face.
Benjamin L.
Nice Helmet
Familiarity:

I've used it once or twice and have initial impressions

Fit:

True to size
It's pretty comfortable, lightweight and looks amazing. It fits as expected. Overall It's a good choice
Jonathan Calderon
Great fit. Light. Well ventilated.
Familiarity:

I've used it several times
Have always worn POC helmets for skiing, so I thought I would try their bike helmets. The fit was perfect, especially with the adjustment knob. It was so perfect and light, that on the first ride I thought I forgot my helmet a few miles into the ride. I went with a medium helmet because I also wear a medium POC ski helmet and it fits great. Excellent road helmet with fantastic ventilation and protection.
Drew
Emily Jenson
July 24, 2018
Thank you Drew! This is a great review and is so helpful for our community.
An innovative fitting helmet
Familiarity:

I've used it once or twice and have initial impressions

Fit:

True to size
A really nice and comfortably fitting helmet that's under $100! I love the head sizing knob in the back of the helmet which allows for surrounding protection of the head and not just in back of the head.
Jim Corriere
dirt roadie
Familiarity:

I've put it through the wringer
I ordered a POC Ventral Spin helmet and was totally stoked for it, but it didn't fit, it was too small. and in a weird way. The ear straps barely fit over my ears and it was more the tightness of the harness and pads along my forehead that put pressure on my head, rather than the overall shell size. Anyway, my grape is about 58-58.5 cm for reference, and a medium in all other POC helmets fit perfectly, but this in a medium did not. I wasn't willing to go large, I just can't see the point of that. I'm a solid POC guy and love my Octal X, so I tried on an Octal X Spin as well, and it didn't feel right either, so I'm beginning to think it's the Spin padding/configuration. So I ordered a Raceday, because 10/10 I was certain I would love that. I was correct. It fits like my Octal X, and is actually a little bit lighter. The ventilation in the So Cal summer heat is excellent, and I got it in a color as opposed to my black Octal X, so there's an extra fun factor. I definitely recommend this helmet as a do-it-all lid. I'm a dirt roadie, I ride pretty much everything except the insane DH stuff (too old for that now). ALSO, a huge shoutout to my gearhead, Connor Johnson, a dude who is an invaluable asset when it comes to online shopping for gear. If you don't have a gearhead yet, or yours lags, give him a shout at cojohnson@backcountry.com. My stoke level with him is RAGING.
Jean-Guille Philippe
I love it!
Familiarity:

I've used it several times

Fit:

True to size

Size Bought

Small

Height

5` 3"
The helmet is suuuper light and is well ventilated. it's also very comfortable and the adjust ability works very well. I will say, at first they seem big visually, but it's not actually too bad. It's a great helmet!
Jesus M.
Great fit and comfortable all day
Familiarity:

I've put it through the wringer

Fit:

True to size

Size Bought

XL
I replaced a Giro Ionos with the POC Octal Raceday. I have come to love the fit. I really like the straps as they are routed around my ears. I have rode 5 centuries in heat and cold alike with and without a skullcap. I would recommend this helmet
Brent B.
Perfect, snug fit...plenty of vents
Familiarity:

I've put it through the wringer

Fit:

True to size

Size Bought

Large

Height

6` 2"

Weight

205 lbs
Perfect snug fit just like my other POC helmets.
Brent W.
Great Helmet, Lots of Vents
Familiarity:

I've used it several times
I have been using this helmet for about a month now and I really love it. It fits nicely and has a lot of coverage, especially on the back of the helmet behind the ears. It has more coverage there than any helmet I've ever owned. Great ventilation, with lots of large openings, especially in the rear of the helmet to let the air escape. I wore this helmet on a recent two day event where the temps started out cool and got really warm in the later stages of the ride. Worked great in both situations. The helmet, in my opinion, is really good looking, and IU have received several favorable comments on it. I really recommend the POC helmet. Great helmet at a great price from Backcountry. My only minor complaint is that there are adjustment arrows on the inside of the helmet that seem to allow you to reposition the rear retention system a little, but there are no instructions on how to do it, and no way of telling how much adjustment would be allowed. There are two numbers, (1 & 2), showing with back and forth arrows adjacent to the numbers, but I haven't been able to figure out how to make an adjustment. I also checked the POC website and YouTube with no luck. I ordered a size medium and it has a little room for size adjustment on the retention system. I wear a size 7 3/8 hat.
Thomas M. McCafferty
Jean-Guille Philippe
June 2, 2018
Just gently pull or push on the harness pieces where they enter the helmet itself to move them in or out. They will adjust in clicks, small increments, as indicated by the numbers. The numbering goes up to four, I believe. Higher numbers allow your head to sit deeper in the helmet. I personally love the simple, minimalist system employed by POC in the design of these helmets.
>Rating: 4
January 31, 2018
my what vents you have
Familiarity:

I've used it once or twice and have initial impressions
Light, comfortable, looks great. Best of all, very well ventilated. I just picked this helmet up after using KASKs the past few years, and haven't ridden in it just yet, so my rating may change, but trying it on a few times I am really looking forward to using this helmet.
Scott Gartman