This carousel displays a list of buttons that updates the main product image when a button is clicked
Platypus
Big Zip LP Hydration Bladder
Temporarily Out Of Stock
Item # CAS0447
Don't get too bummed. This item is on the way and will be available for purchase as soon as it rolls into the warehouse.
Can't wait? Consider one of the other Water Reservoirs we have in stock.
View Similar Products
Description
Big Zip LP Hydration Bladder
The Platypus Big Zip LP Hydration Bladder slides into hydration-compatible backpacks and maintains a low-profile when you're hiking, biking, or ski touring. Whether you refill the reservoir from a tap or water filter, the wide-mouth opening with Slidelock closure makes refilling the bag as painless as possible, while the treated lining prevents odors from creeping into your refreshing drink.
Stay hydrated on the trail with this reservoir
Wide-mouth opening makes cleaning and filling easy
Low-profile design sits comfortably in backpacks
Treatment prevents odorous material from growing in bag
Angled shut-off valve prevents water from leaking
Made in USA with imported materials
Warning
California Proposition 65
Warning:
View more Water Reservoirs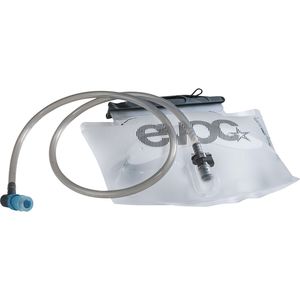 Evoc
Hip Pack Hydration Bladder
5 out of 5 stars from 1 reviews
5
1
(1)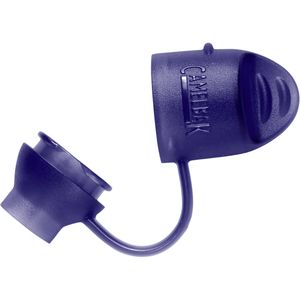 CamelBak
Big Bite Valve Cover
4.5 out of 5 stars from 26 reviews
5
26
(26)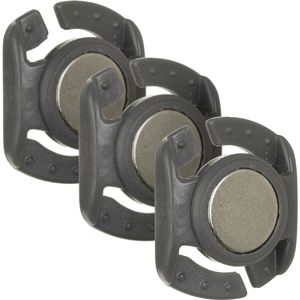 Osprey Packs
Magnet Kit - 3-Piece
4.5 out of 5 stars from 4 reviews
5
4
(4)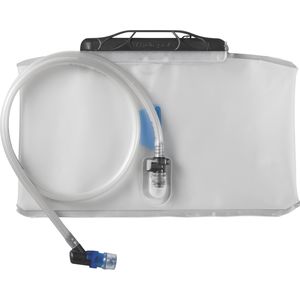 DAKINE
Lumbar Reservoir - Men's
4.5 out of 5 stars from 3 reviews
5
3
(3)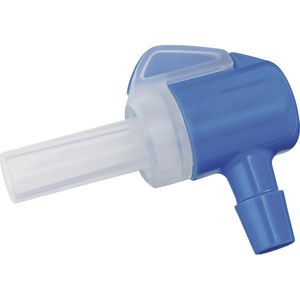 Platypus
Shut Off Valve
Current price:

$5.06
Original price:

$5.95
Sale
15%
Off
4.5 out of 5 stars from 6 reviews
5
6
(6)
What do you think about this product?
To Much Resistance When Trying to Suck
Familiarity:

I've put it through the wringer

Fit:

True to size
Would be one star, but the detachable hose, the interior baffling that keeps the bladder from overexpanding when filled and the zip top save it. The hose isn't thick enough, so it's hard to suck on when you are out of breath. There's nothing worse than getting even more out of breath when you are trying to hydrate. I bought 2 and am actually going to go to the trouble of returning the unused one. Not my first platypus, so maybe they'll fix it Edit I just read some other reviews that said the bite value will break in. It may, but that's not the problem. After about 6 seconds of drinking, before I left the house, I cut the valve open more. That didn't solve the problem, so I completely removed the bite valve and used the shut off portion only. Still has the same restrictive flow. If you have had any other brands, the hoses are slightly thicker.
ian_noack100086904
>Rating: 4
November 7, 2018
Easy to fill, dry & clean
Familiarity:

I've put it through the wringer
The wide zip top makes it easy to fill, dry and clean out. Easier than any other brand. The snap attachment for the hose is a great feature. It makes it super easy to replace any part that may wear our over years of use (hose/bite valve). 4 stars since you actually have to pay attention to closing the zip component. As mentioned below, do a quick inversion test to check you sealed it correctly.
Ryan Collins
>Rating: 4
October 24, 2018
Good hydration bladder
Familiarity:

I've used it several times
This is the 3rd brand of hydration bladders that I have used, and it is the easiest to fill and close securely. I will still do a quick inversion test to make sure it's not going to leak, haven't had a problem yet. It's also the easiest I've used when it comes to cleaning it so I'm more willing to use electrolytes for more strenuous hikes. Only issue is the bite valve takes more effort to get water out, but according to other reviews I've read it just takes some breaking in.
John Peter Barrand
>Rating: 5
October 3, 2018
The best
Familiarity:

I've put it through the wringer
So much easier to fill compared to Camelbak bladders. Have not experiencing any leaking since putting it through the wringer. The quick disconnect works great and water flows easily through the mouthpiece.
Brogan Stumpf Test
>Rating: 5
August 21, 2018
Works great
Familiarity:

I've used it several times
This bladder is super easy to fill and doesn't leak. The bite valve takes a couple uses to break in. But otherwise It's fantasic.
Wes
>Rating: 5
August 17, 2018
Worker Bladder
Familiarity:

I've used it several times
Well designed hydration bladder. Easy to open, close, fill, and doesn't leak. Nice wide mouth to fill either at the fridge or the lake with a water filter. Swivel tube exit helps longevity of the bladder. Use this on runs and bike rides with my dog - helpful to squeeze mouth spigot to shoot water her way, too.
Alfredo Mesen
Hydrate
Zip lock design works well. Easy to clean. Easier to use than bottles while on the move.
Taylor
I Don't Understand The Good Reviews
Familiarity:

I've used it once or twice and have initial impressions
This bladder is a joke - I have never been so disappointed in a product before. Yes, it is easy to fill but that is about it. My main issue is the bite valve which turned out to be a struggle for me to get water flowing through the hose no matter how I bit down. My boyfriend tried it too and he was unsuccessful as well. Then, as I was hiking, water started to leak all over me - I couldn't get water out of the hose and now it's flowing freely? I closed the valve (a feature that works if you are not using the bladder) but to be honest, as I am hiking up a mountain and I am using poles, I don't want to be constantly shutting the valve on and off when I need a drink. I got so frustrated, that I ripped the valve off and used straight from the hose every time I needed water. Plus, I had read online that you can blow air into the bladder for it to sit upright and air out - not true at all. Unless I wasn't executing the process correctly, the bladder would not stay inflated or upright. I am going back to my Camelbak that I should have never left in the first place - where the bite valve works and you can hang upside down to dry.
Maureen W.
Good Water Bladder
Familiarity:

I've used it several times
Overall, I think this is a great product. However, the first one I order had a faulty seal, which I discovered at home, thankfully. Had an easy return and replacement. I have since purchased two others that have been solid performers, no leaks. Just make sure to test it at home before using... but I would say that about any critical piece of gear.
Shari Layne
A refreshing change.
Familiarity:

I've used it several times
I lost the lid to my Camelbak, and it has seen a lot, so I was going to simply replace it. Then I figured why not try something new? I know that lid will show up eventually, and then I'll just have two Camelbaks, and that's silly. Nothing wrong with my Camelbak, it's never let me down, but the Platypus is a nice change. Why? It's easier to fill, it tastes less like plastic, and I like that the mouthpiece refuses to leak even if you forget to lock it. Plus you can detach the hose, and I like the clear look to this bladder as opposed to the blue alternative. I'm happy!
Glynis Jehle
My favorite
Familiarity:

I've put it through the wringer
Probably the best designed hydration bladder I've come across. Much prefer the zip-lock style opening to the circular ones. My friends always have a tough time filling their circular opening bladders, but there's never a problem with the Platypus.
WK
Simply the Best
Familiarity:

I've put it through the wringer
Easy to clean and fill. This doesn't have the plastic taste that I constantly had with my camelbak. Highly recommend
Laura Mascari
Hiking Companion
Familiarity:

I've used it several times
I love water bladders because I hydrate significantly better than if I have to stop and open a water bottle to drink. I had a Platypus that has been through the wringer, multiple years of constant use, over multiple continents. The baffling on this one threw me off a bit, but it still has the easy clean, detach hose, and fill features I love. I'm looking forward to using this bladder for many, many trips to come!
Melissa Lewis
Easy to drink from, refill, and clean
Familiarity:

I've put it through the wringer
Fantastic product. Accompanies me on most outdoor adventures, unless the temp is well below freezing and I know the hose will freeze. Works well for day hikes, and longer adventures. It is easy to fill from a sink or backpacking filter, and can be hung up to make a great option for communal use in camp. It fits great in most bladder sleeves in most packs, and is a breeze to dry out and clean. Get the 3L- you can always fill it less or roll it up if you don't need that much fluid that day. I have found it useful to use a coat hanger to prop the bag open to help it dry out- just make sure to watch the sharp ends.
Logan Gillen
Great bladder!
Familiarity:

I've put it through the wringer
Much easier to clean than the camelback bladders, and very durable!
Kevin Quinn
>Rating: 4
December 27, 2017
Easy to Seal
Familiarity:

I've put it through the wringer
The seal on this hydration bladder is great. It's easy to fill, slips into my pack nicely, and doesn't leak because of the shut-off valve.
Katie
>Rating: 5
December 8, 2017
CamelBak to Platypus, good decision
Familiarity:

I've used it several times
Finally made the choice to switch to Platypus, definitely a good decision. The CamelBak I've had for a long time got a hole in it and it seems a lot less sturdy than the Platypus. The new one I just got feels sturdy and awesome. Used it a few times MTB and hiking. The mouth piece is a little harder to get water out of than the CamelBak however it doesn't leak like the CamelBak that I had.
Harrison Burns
>Rating: 5
November 15, 2017
Easy to refill to keep hydrated
Familiarity:

I've put it through the wringer
I reckon we all drink more water with a bladder than a water bottle--the straw is right there when you have a spare moment while hiking or riding. I am a HUGE fan of the Platypus Big Zip! The over-sized zipper closure makes it super easy to refill as you go, so you can stay hydrated while on the trail. The straw is easy to pop on and off, so you can keep the hose in place when you refill the bladder. Overall, this is an awesome and durable bladder I'd recommend to anyone!
Hannah Dhonau
>Rating: 5
November 7, 2017
Awesome Bladder
Familiarity:

I've put it through the wringer
Durable and convenient, water bladders are the best way to stay hydrated on the trail. This one is very simple to use, has never leaked on my gear, and is still holding strong after a long spring and summer of putting it to the test here in the deserts and mountains of UT.
Emory Mullis
Flagged as inappropriate or irrelevant to the product. Click here to view.