The Bike Boom & Buying New in 2021
Our Tips On Landing A New Bike In 2021
The bike boom of 2020 showed we are full of two-wheeled stoke. But it also stressed the bike supply chain to uncharted levels. And now some ETAs on backorders seem far enough out that you could learn how to and build your own bike before your order arrived—except that the materials are in low supply, too.
While there is a noticed shortage in bikes, there are steps you can take to land a new bike during the bike boom. To learn more, we asked our team of expert buyers—Kevin and Kyle—for their insights on what to expect for bike availability in 2021 and their advice to score the best bike available right now. 
The Backstory On The Bike Boom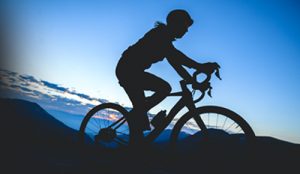 Even before the 2020 boom, bikes had been rising in popularity. The pandemic further accelerated the bike boom, by motivating more and more people to get active outside.  
Along with everyone else, bike manufacturers didn't anticipate a pandemic, and the bike industry was not prepared for the spike in demand. And compounding shipping delays are shortages in raw materials like aluminum for components and the cardboard itself to construct shipping boxes.
With the huge demand it wasn't long before customer's backorders started building in the spring and summer of 2020, pushing out hopes of getting a new bike by several weeks to several months.
How To Buy A Bike In Boomtimes 
"Most vendors are shipping more bikes than they ever have before, but with such high demand currently in the market, there is the impression that bikes are not available," says Kevin. 
So, what do you need to know about bike buying in 2021? Here is Kevin's and Kyle's advice: 
"If you see it in stock, BUY IT!": Here at Competitive Cyclist, our complete-bike availability is up to date. If you see it in stock, it's in stock and ready to ship. When building up from a frame, be sure to check with our Gearheads to see if your desired build has all the components in stock.  
Another tip from Kevin: Don't let items you want sit in your cart for long. Someone else may purchase it before you head to checkout.
Talk to our Gearheads: You might not find your ideal bike prebuilt on the site, but our Gearheads know how to customize your order from the frame up. We'll piece together your bike to the specs you want.
Expect more than a two-week ETA on backorders: Shipping is still impacted and normal ETAs are not reliable. Our Gearheads will provide best estimates, but we also "know that we don't know," says Kyle. Shipping and delivery are in flux; we will ship your order as soon as possible. 
For questions or to chat about your custom orders, give a Gearhead a call at 1.888.276.7130 or reach out in our chat feature. 
Plan & Be Flexible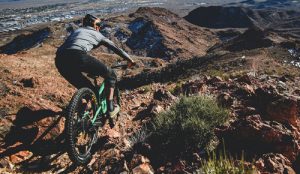 Want to avoid waiting months for a backordered bike, only to find it doesn't fit you properly? "The best thing to do to prepare for a bike purchase is to know your size," Kevin says. Size is the most critical factor to ensure you get the right bike for you. If you are not sure of your size, you can roll over to our Bike Fit Calculator or reach out to our Gearheads. 
Kevin recommends staying open to different color options and components builds. You may not be able to find the exact bike you want, so in the current market, staying open to alternatives may get you rolling faster. 
You might also consider demoing a bike before you buy if it's available at your local shop so you can ensure the bike fits and you like how it rides. 
Our buyers recommend pursuing a bike build from the frame up for a truly custom experience. At the moment it's easier to swap components and build a bike—than buy a pre-built bike—if you're flexible on what components will work for you. Our Bike Builder—which is accessible to you on our website as you build from the frame up—is a great resource to start your build, and our Gearheads are ready to help with any questions you have or to walk you through the build. 
2021: The Year Of The Upgrade
If you aren't finding the frame or bike you're looking for, our buyers recommend giving your current ride an upgrade to get that fresh ride feeling while waiting for your dream build to be in stock. 
Our Top Upgrade Recommendations?
Wheels: Drop weight, stiffen the ride, accelerate faster, or bash harder … wheels are the best upgrade a bike can have. 
Drivetrain: If you've been running mechanical, a swap to an electronic drivetrain brings a next-level riding experience—and a far easier maintenance schedule. 
Saddle: Make your ride is as comfortable as possible by giving yourself the best seat in the house. Find your ideal saddle in our Saddle Handbook. 
In the meantime, keep your stoke for bikes, plan your next epic ride, and we'll see you out there!
For all your bike questions, connect with a Gearhead using the chat feature, by calling 1.888.276.7130, or by emailing sales@competitivecyclist.com