Setups: Lost & Found Recap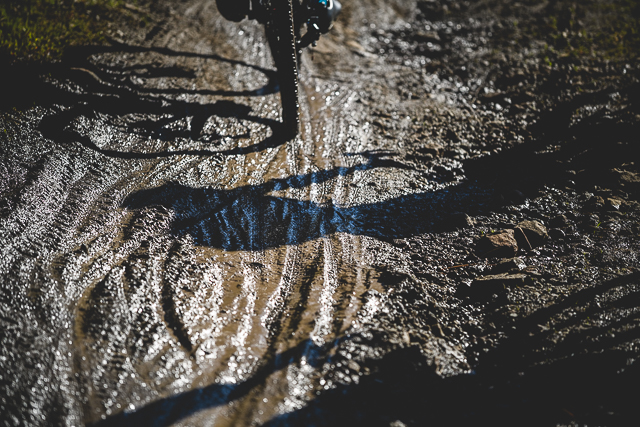 Lost & Found might be the most overlooked of the events promoted by the Sierra Buttes Trail Stewardship. Set in the remote Lost Sierra town of Portola, it offers racers their choice of three routes— 36 miles, 65 miles, or the 102-mile course. The full course is comprised of 80% dirt roads with roughly 8,000′ of climbing, about half of which occurs in the first 25 miles.
This year's winner, Santa Cruz's Tobin Ortenblad, completed the route in 5 hours, 21 minutes. In other words, it's a big day out by anyone's standards.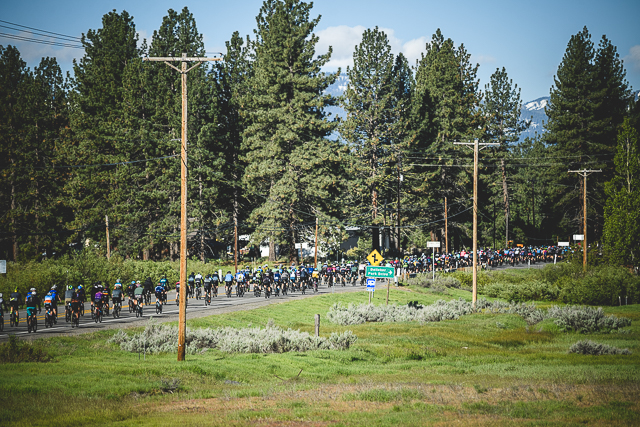 This year, we sent two of our own , Gearhead Ian Gonder and Marketing Writer Garson Fields to tackle the 102 miler. Their aim was to race the Ibis Hakka MX and the new Santa Cruz Stigmata in their element and try to find any potential areas of improvement.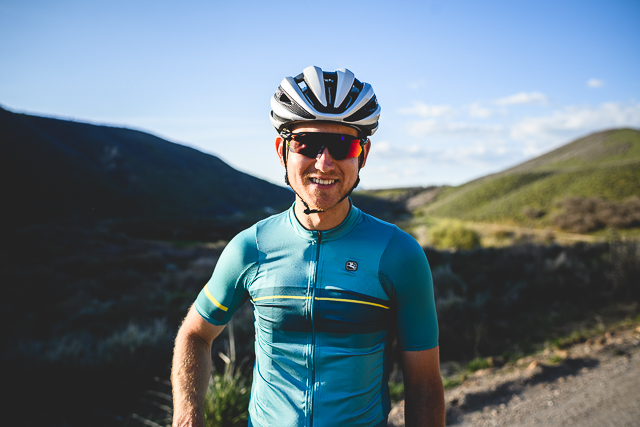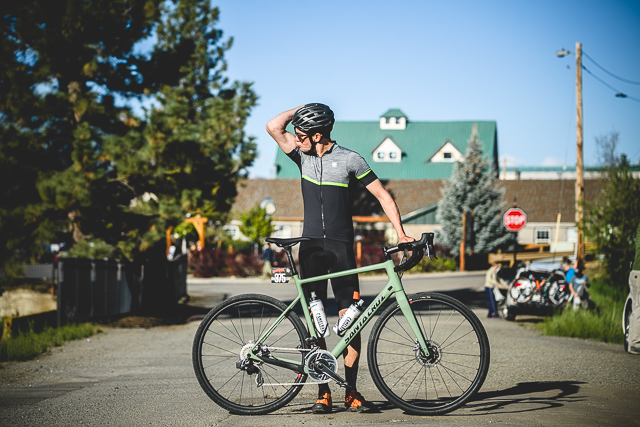 Ian and Garson come from very different cycling backgrounds, and we were curious to see the differences and similarities between our rising road and gravel racer and our seasoned downhill and enduro racer. And suffice it to say that our racers had fairly different experiences on course.
Ian
Ian is a CAT 2 road and budding gravel racer working toward some ambitious goals over the next few years, and one of those goals is a top-three finish in the 19-30 age group at Lost & Found. He's been training with his current coach for almost two years, primarily focusing on working towards his CAT 1 upgrade. He's also ridden a handful of long course gravel events over the past two years, including Dirty Kanza two years ago, as well as the Belgian Waffle Ride for the second time just a few weeks ago.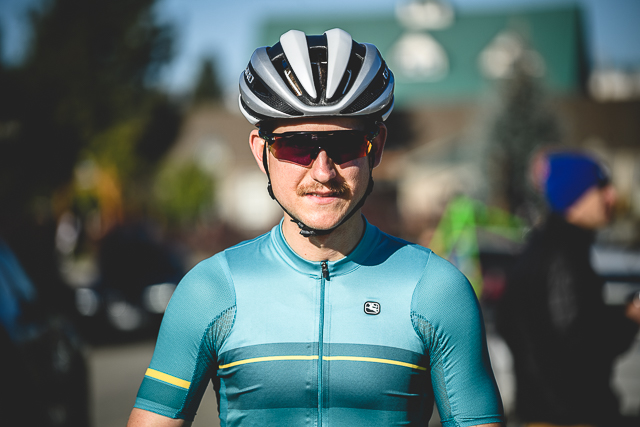 Ian's strategy for the race was to get to the front early during the controlled roll out from town and stick with a fast group. During the first climb, he paid close attention to his power meter, measuring his output, and working with a group for the first descent.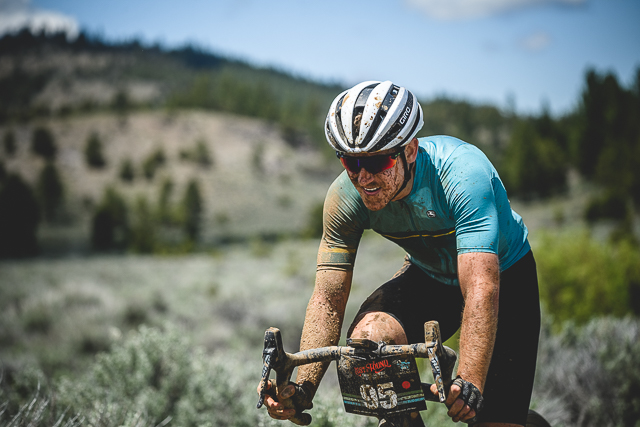 At this point, his legs were feeling strong and his optimism was building. However, around mile 40, Ian crashed hard into what was easily one of the course's biggest puddles, a thigh deep bird bath that could easily be mistaken for a small lake. To make matters worse, his pedals jammed with mud, leaving him unable to clip in. He was forced to use a nearby stream to rinse his shoes and pedals, costing him precious minutes and separating him from the group he'd worked so hard to catch.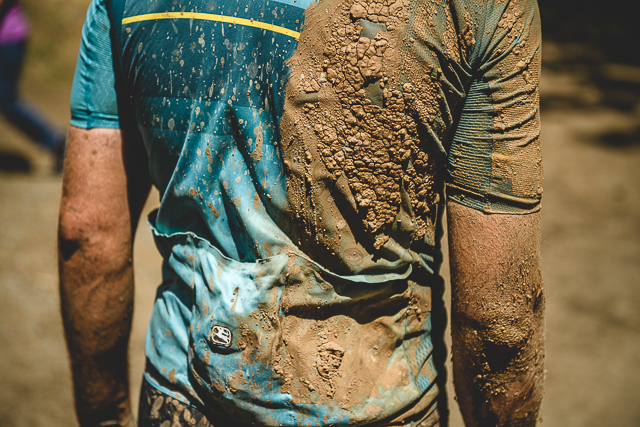 "It was a disaster," he said. " I was crushing so hard. I was feeling so good. But then I had this issue." Ian sank into despair, but quickly snapped out of it, deciding to push hard for the rest of the race. He figured, "I'm either going to blow to the moon, or I'm going to crush it."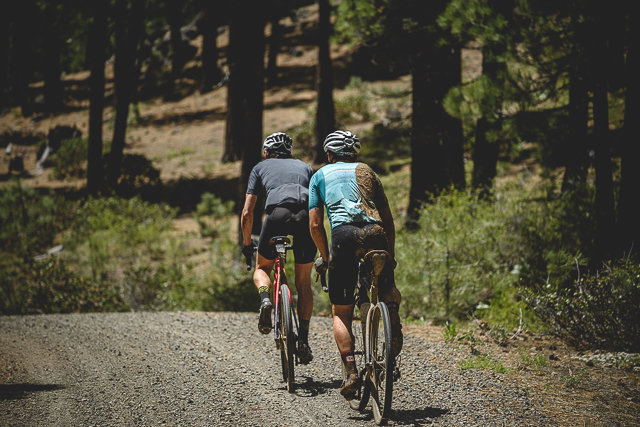 During the remainder of the race, Ian proceeded to do precisely that. " I just went by feel, and I went hard. I was catching people left and right." When asked about his approach to working his way through the racers, he said "A lot of drafting. A lot of attacking. But especially drafting."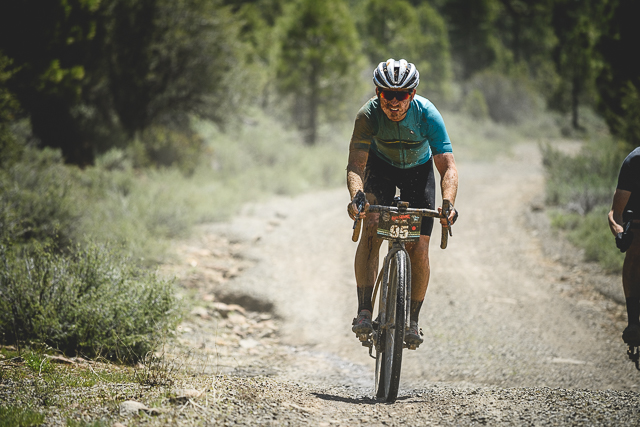 Ian continued his pace, settling in with a group for the final few miles, which helped him to keep his intensity up at the end of the race. As he put it, " Even though we weren't going for the race win, we were still racing."
After the race, we picked Ian's brain regarding the setup on his Ibis Hakka MX. Unsurprisingly, his first comment was, " those pedals were dumb for this race," referring to his Time road pedals, which had ended up costing him untold minutes after his crash. When pressed for additional thoughts, he paused to think for a second, before suggesting that a compact drop bar may have been more comfortable and that while his nearly slick Donnelly Strata 40mm tires were surprisingly predictable even in wet sections, that he occasionally wished for more climbing traction when out of the saddle.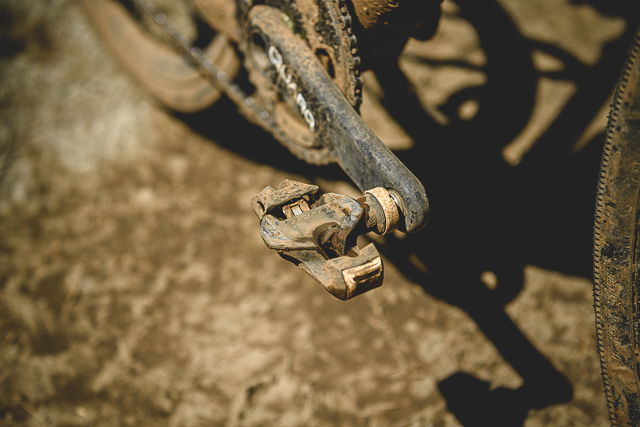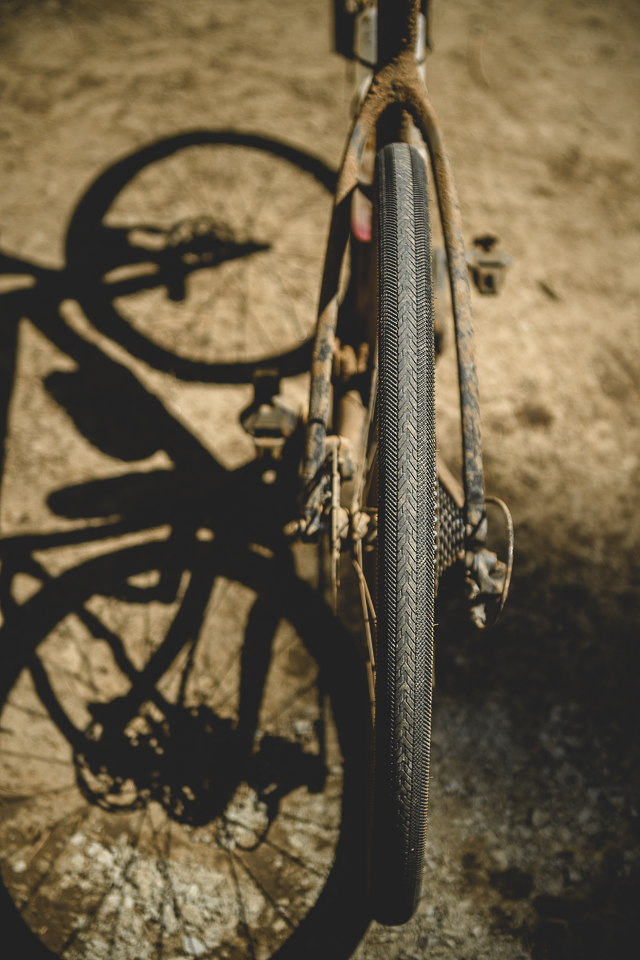 However, he's quick to point out that those were nearly non-issues. As he put it, "that bike was so rad. The way it took descents, and the way it felt so solid underneath you. It feels so stable. I'm not a descender, but I never felt sketched out on the mountain bikey descents." He also noted that the ENVE G23 wheels felt "great", and commented that "I'm really impressed with the durability," having bottomed the tire out on the rim hard multiple times without damage.
While Ian wasn't able to claw back enough time to reach the podium, his effort did place him well within the top ten with a very respectable time, giving him added motivation as he heads into the rest of this season's races.
Final Time: 6:18:
Garson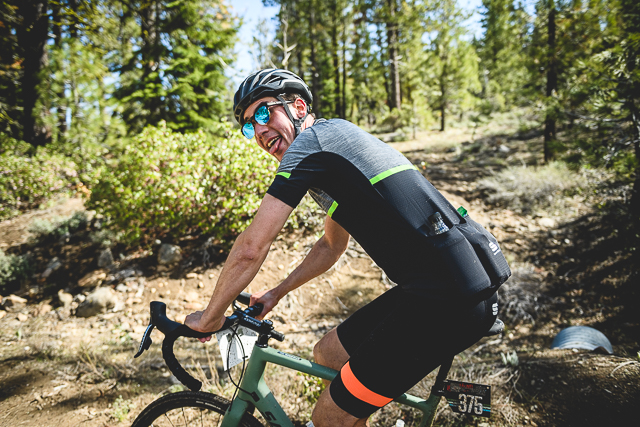 Garson is a long time CAT 1 downhill and expert enduro racer who will readily admit that he's out of his element at a race like Lost & Found. Complicating matters further was his lack of training, which meant that simply finishing the 102 miler was an ambitious goal.
Having ridden road centuries before, Garson knew that simply logging so many hours in the saddle had the potential to be extremely taxing. He was also keenly aware of the need to keep eating once the race got underway. He figured his best option was to take it easy over the first two climbs, which accounted for half of the race's elevation gain at only about a quarter of its distance. From that point, the plan went, he would evaluate his legs and try to ride a consistent pace to the finish line.
By checkpoint three, roughly 30 miles in, it was apparent that he had waited too long to start drinking water, as the first tingles of cramping started to set in, accompanied by an unsettled stomach that suggested oncoming dehydration. "I was getting really worried at that point," he said.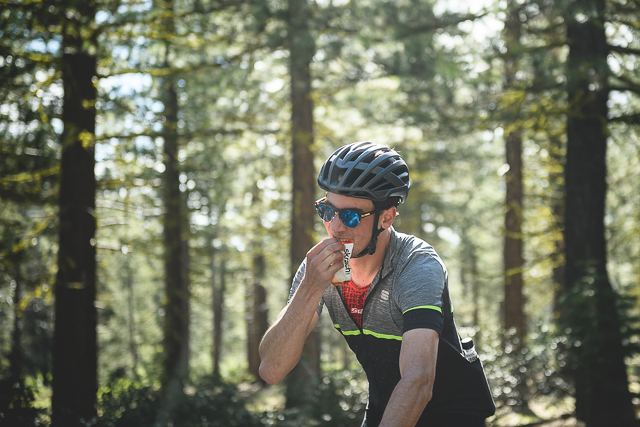 For the next 30 miles or so, Garson focused on drinking as much water as he could while trying to put miles behind him. "That was tough. For a while there, I was worried I was going to bonk. I got really lucky that things turned around. I started to feel a lot better, but it took a couple of hours of pacing myself and eating and drinking to kind of push through it."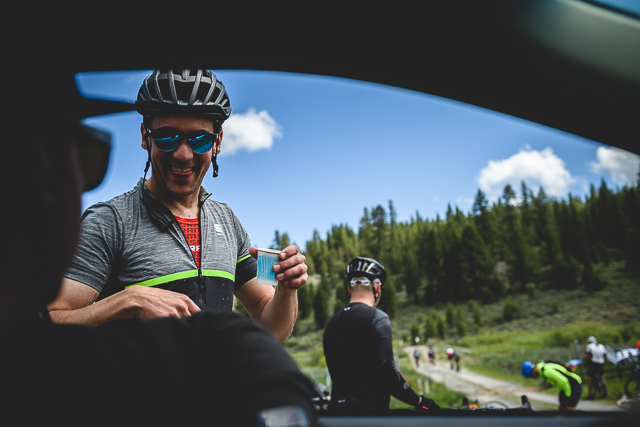 "The section after the first road segment was really fun. The rolling dirt road was a really good place to get the legs opened up a bit. That was probably the first time all day that I started feeling pretty good."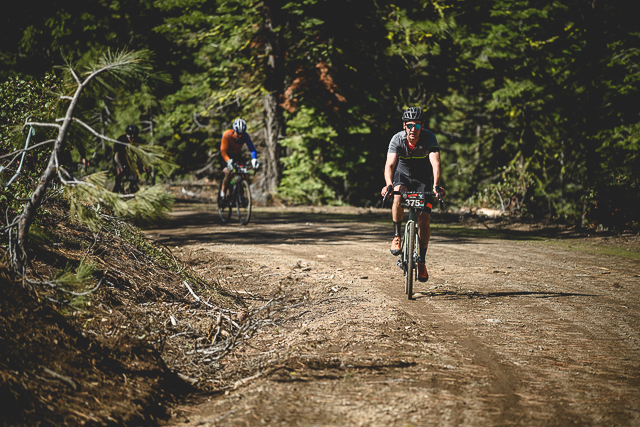 When asked about his overall approach to the race, he said "It was all about trying to ride efficiently, trying to be smart. Basically, just ride my own race. I started out riding the descents pretty fast, but I was hitting rim a lot. For the second half, I tried to focus on riding a little bit smoother. That seemed to work really well."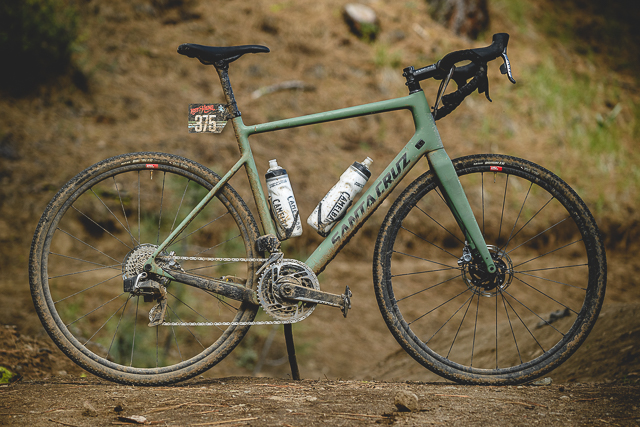 Referring to his bike, the new 19′ Santa Cruz Stigmata, he said, "The bike was amazing. I was expecting to be so much more beat up, but that thing is super comfortable. It's stable and roomy, so it was really easy to get settled and get to work." He commented that "The wheels were good. They felt really quiet, they damped the chatter really well." Regarding tires, "I ran 38psi up front and 40psi out back. I thought that might be too soft, but it worked awesome."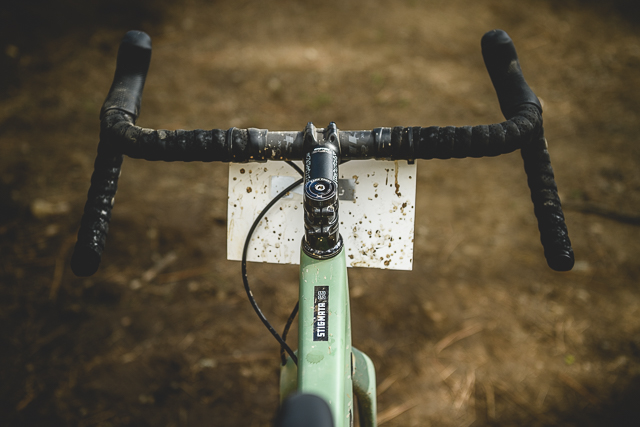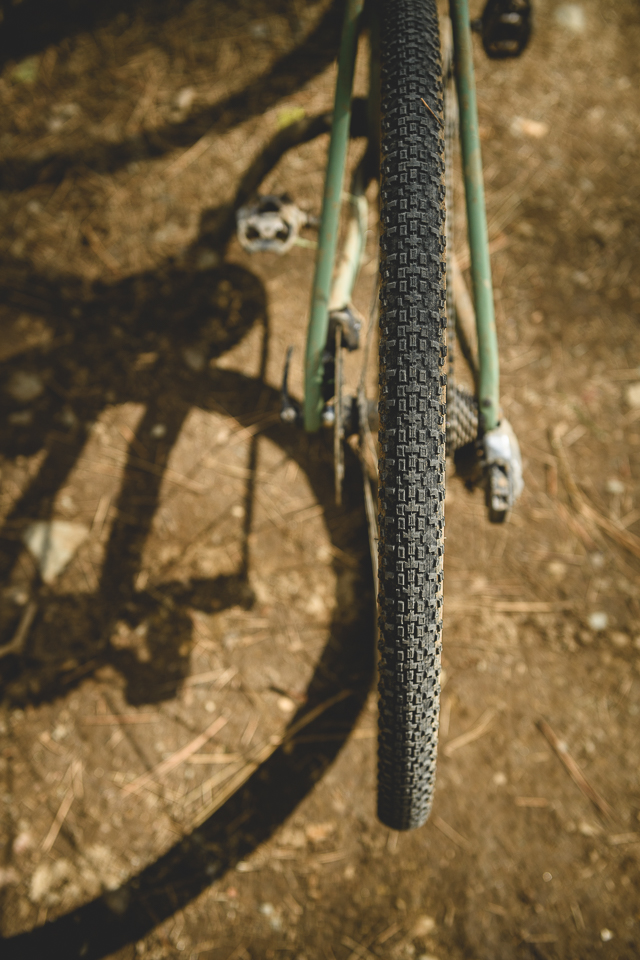 When pressed for complaints, he said, "Maybe the bars? I like how wide they are, but the flare still feels a little bit weird. Then again, my hands feel surprisingly good after spending all day on the bike, so maybe there's something to them." He added, "A set of more compressive shorts would have been nice. There's a lot of chatter and a lot of braking bumps. That would probably help keep your legs feeling fresher." But overall, he said, "The bike was excellent. I was really happy with the setup."
After regrouping and settling into a consistent pace for the rest of the race, Garson was able to regroup and complete the full 102-mile course. As he put it, "Wow. That was amazing. It was hard. But it was amazing."
Final Time: 8:26
Conclusions
Even among the differences between our racers' setups, you'll find commonalities. Although Ian opted for tires with a nearly slick tread pattern, both Garson and Ian are riding profiles that closely resemble those with which they are most familiar. While Ian opted to run road pedals, he concedes that he'll be racing mountain pedals at his next gravel race. And more strikingly, while Garson opted for a much more upright, relaxed fit, both of our racers are riding a fit that's comfortable all day. For this particular race the bike selection was easy. It's finishing Lost & Found that's the hard part.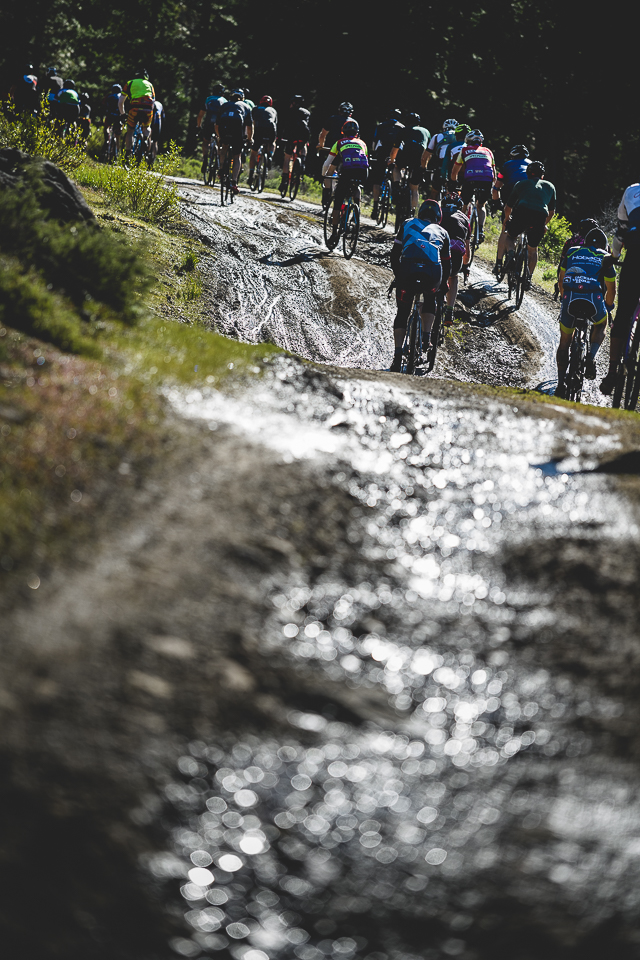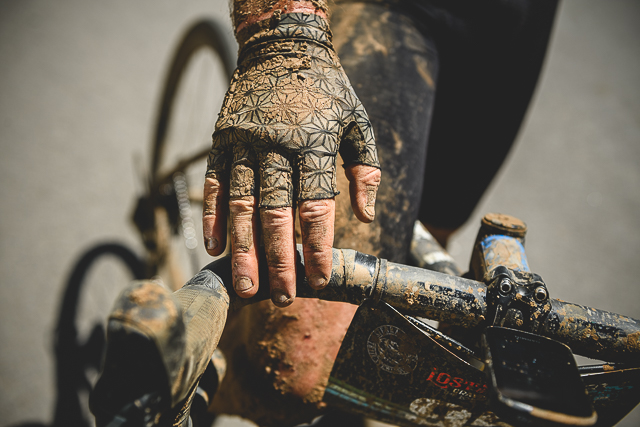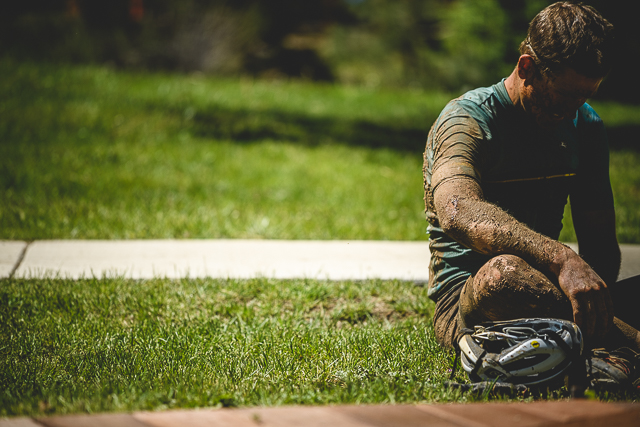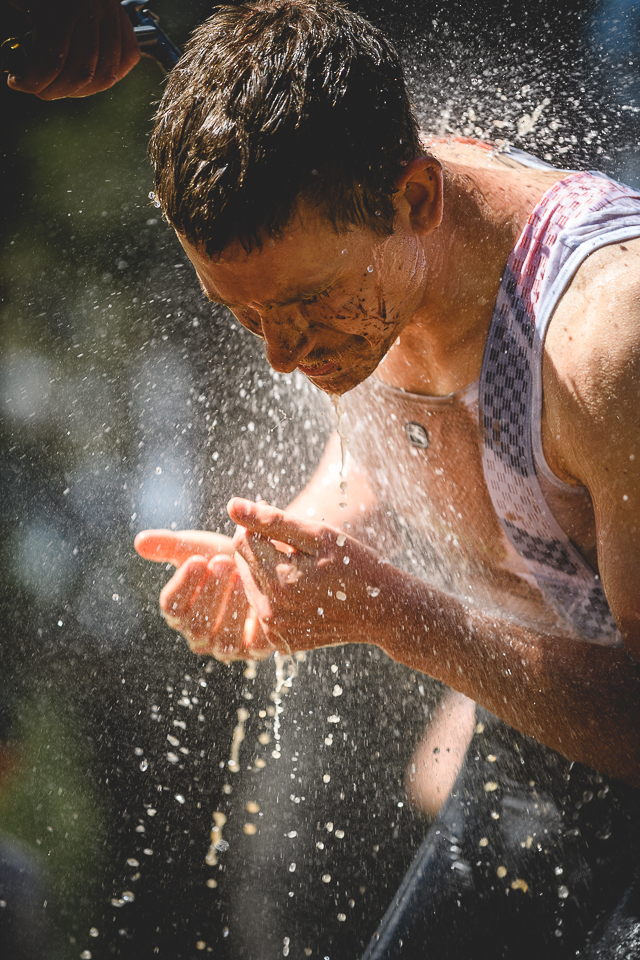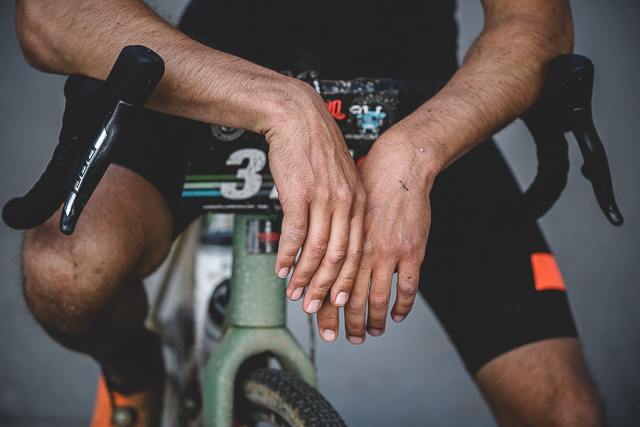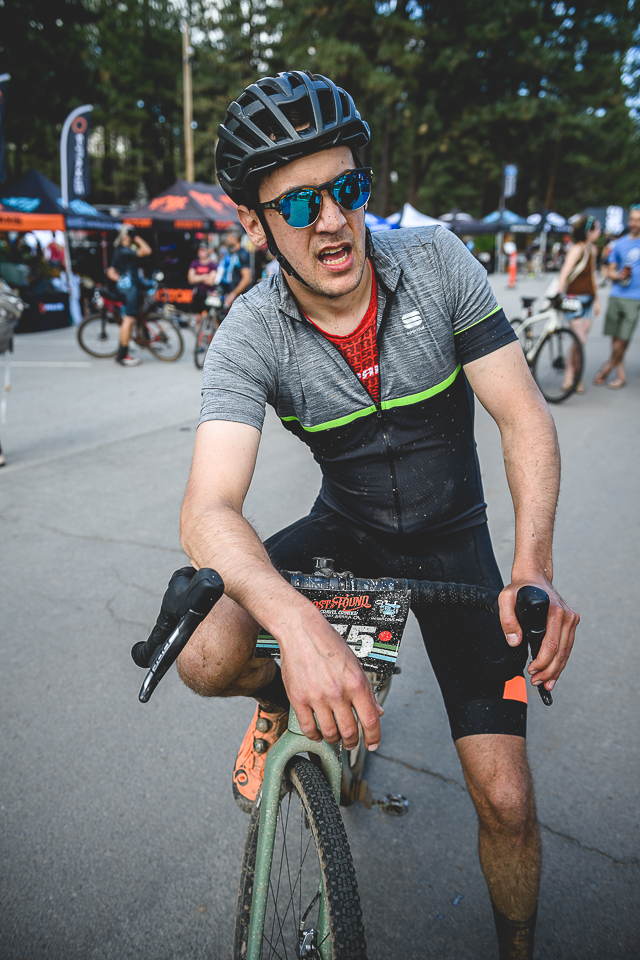 Competitive Cyclist would like to offer its sincere thanks to the town of Portola, California for the hospitality — as well as the Sierra Buttes Trail Stewardship and all of the volunteers for putting on a truly incredible event.
Shop Ibis Hakka MX 
Shop Santa Cruz Stigmata
Shop All Gravel Bikes