This carousel displays a list of buttons that updates the main product image when a button is clicked
Handpresso
Wild Hybrid
Item # HDP0002
Free Shipping on orders over $50
Item #

HDP0002
Description
Take the coffee shop with you.
Sometimes the world is a cruel place. This is especially true when you're out in it — camping, stuck at the office, stuck camping at the office, whatever — and you can't get an espresso. The people at Handpresso are just as irrationally insistent on getting their espresso anywhere, and getting it with a full complement of crema. The Wild Hybrid espresso hand press is their response to camping trips, long days at the office, and bad baristas everywhere. Just add hot water and a little elbow grease for café in almost any situation.
The Wild pumps up like a bike pump and can generate an impressive 232 PSI, well beyond the usual 116 to 145 PSI necessary for making espresso. Its water reservoir is 50 milliliters. The Wild earns the hybrid designation because it works with either loose espresso grounds or pre-loaded E.S.E. pods, which are little packets of espresso grounds that eliminate the mess and hassle of juggling beans, grounds, hot water, and the Wild itself.
The Handpresso Wild Hybrid is available in the colors Black and Silver.
View more Books, Magazines & Gifts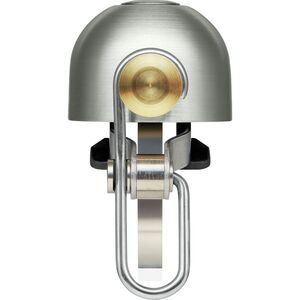 Spurcycle
Bell
5 out of 5 stars from 46 reviews
5
46
(46)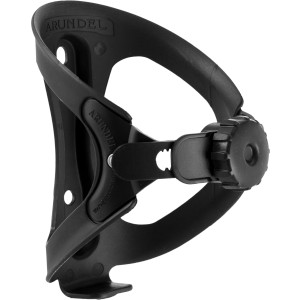 Arundel
Looney Bin Cage
5 out of 5 stars from 9 reviews
5
9
(9)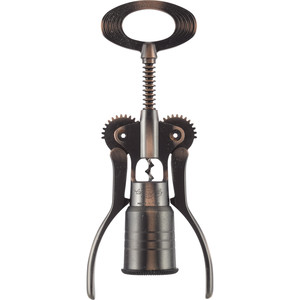 Campagnolo
BIG Corkscrew
5 out of 5 stars from 3 reviews
5
3
(3)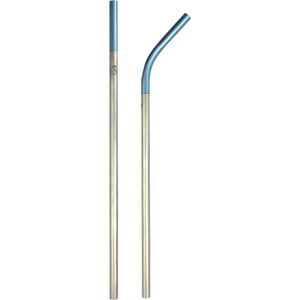 Silca
Titanium Straws
What do you think about this product?
>Rating: 5
February 7, 2017
Espresso on the go!
Familiarity:

I've put it through the wringer
This thing is awesome! I take it on camping trips and keep the liquid gold rolling the entire time.
Andrew Meehan
>Rating: 5
October 3, 2016
More than a toy
I have pretty low expectations every time I try a new coffee brewing device - especially one that purports to make espresso, as I used to work in a coffee shop and drank enough espresso shots on a daily basis to give an elephant heart palpitations. Suffice to say, I'm familiar with the stuff and a bit picky. I'm happy to report that this little device is more than a gimmick. It's well built, well designed and produces a real shot of espresso. There's a lot of metal in it and it's got a satisfying heft. It's a bit of a process to pull a shot, but anyone that will really appreciate the espresso this produces will enjoy the brewing process as well. It also takes some experimenting to dial in all the variables. The first half dozen shots I pulled were utter garbage, but once I figured out the right grind, dose, and tamp pressure I started pulling tasty shots with beautiful crema almost every time. I'd highly recommend pairing this with a manual crank-powered burr grinder and grinding up good, fresh, locally roasted beans right before you brew. It's honestly not worth the effort if you're going to use pods or pre-ground espresso, as they'll always produce sub-par results. The average coffee drinker will probably find the Handpresso to be too much work and hassle, but anyone that really enjoys espresso and especially anyone that works/has worked in the specialty coffee industry will absolutely love it.
Dana Holmes
>Rating: 5
January 15, 2016
Savor the Flavor
Familiarity:

I've put it through the wringer
If you appreciate espresso, you will like this device. There's a slight learning curve: pre-heat the device, use very fine coffee grind to achieve a 20 sec pour (not too fast or slow); approx 40 stokes to achieve 15bars of pressure. I do this twice to get my serving size. Perfect for car camping, a little heavy for backpacking, but not a deal breaker. Very Easy cleaning. Paired perfectly with a fast boiling stove.
brent lewis
>Rating:
September 23, 2015
Any idea how much this thing weighs?
Rob B.
Emily Jenson
September 24, 2015
Rob, This is 480g. Small price to pay for gourmet backcountry coffee, eh? Oh! And, you currently will get a free gift of coffee, with purchase. Sweeeeet. More questions? Let me know. Emily Jenson Expert Gearhead 801.746.7587 ejenson@backcountry.com
>Rating: 5
September 16, 2015
Handpresso is a WIN
I firmly believe that if you are a coffee lover, you need this handpresso. It is gold- not actually, but it produces goodness that can rival gold in certain situations. The handheld device itself is pretty sweet- has a few parts to keep track of but all in all nothing too gnar. Just make sure that you read the instructions and it will be smooth sailing. I was quite surprised at how little coffee it requires, and little water too. But the taste... the taste is bomb. Literally like having a little cafe on hand! I'm pretty picky on the espresso front, and this little guy packs in the satisfaction. All in all, hands down recommend this to any coffee lover who wants to boost their coffee game- in the house and especially out camping!
Kayla Weiser-Burton
>Rating: 4
August 14, 2015
Wedding present
Don't know how it works, but it was by far the coolest wedding present received.
Keith H.
WOAH NELLY!
Familiarity:

I've used it several times
Probably one of the greatest gifts you could ever provide to another human being, this thing is pretty next level. ESPRESSO UNINHIBITED. No batteries, no electricity - just fine grounds and hot water. Camping just got more luxurious by about 3,000 points. It does have a bit of a learning curve, make sure you read the directions. Once you get the hang of it, you'll be pulling shots of delicious nectar in no time flat. I'm not one for gadgets (I don't even own a TV) but this thing is rad. Taste - because, duh, you want to know... Delicious. I have an espresso machine at home at this tastes every bit as delicious as my electricity sucking home unit. Prettttty impressive. I also have a battery powered milk frother that I throw in for good measure if I'm feeling creamy. Words cannot describe this wonder. You simply must try it.
Lexi Dowdall
Espresso Love Baby
Laura K S.