This carousel displays a list of buttons that updates the main product image when a button is clicked
CYCLIQ
Fly12 CE Front HD Bike Camera and Light
Item # CYL0003
Free Shipping on orders over $50
Item #

CYL0003
Description
Fly12 CE Front HD Bike Camera and Light
Tired of having to charge a whole slew of electronics before you ride, you've turned your attention to the CYCLIQ Fly12 CE Front HD Bike Camera and Light. It's well worth your consideration, with a 600-lumen headlight combined with a 1080p HD camera. The light enables you to see the road ahead as well as helps the camera capture quality imagery, while the camera gives you the confidence that you'll have a record of the ride. The HD camera captures video and audio, and features six-axis stabilization to help deliver smooth footage. This gadget has a massive run time of 8 hours, so you can leave it running for the entire ride and charge it when you get home.
Camera and light combo for road cyclists
600-lumen headlight illuminates the road ahead
1080p HD camera records quality imagery and audio
6-axis stabilization keeps the picture clear
Water- and dust-resistant for long-term use
Integrated bike alarm maximizes security
Quick-release mount easily switches bikes
Two-button design is easy to operate
View more Headlights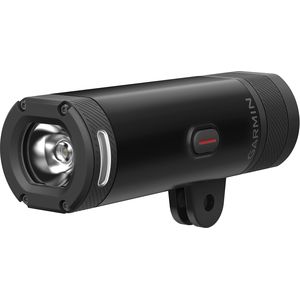 Garmin
Varia UT800 Smart Headlight
5 out of 5 stars from 2 reviews
5
2
(2)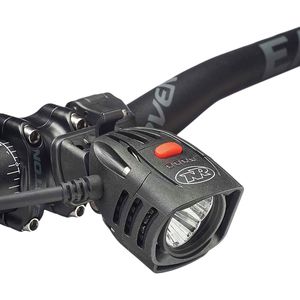 NiteRider
Pro 2200 Race Headlight
5 out of 5 stars from 1 reviews
5
1
(1)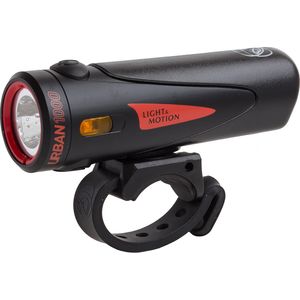 Light & Motion
Urban 1000 Headlight
5 out of 5 stars from 1 reviews
5
1
(1)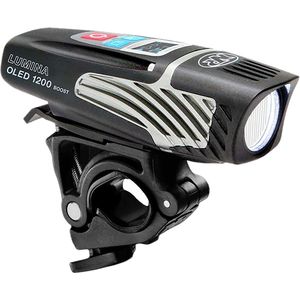 NiteRider
Lumina OLED 1200 Boost Headlight
3.5 out of 5 stars from 3 reviews
5
3
(3)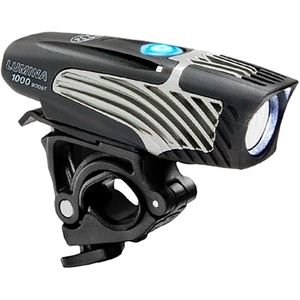 NiteRider
Lumina 1000 Boost Headlight
5 out of 5 stars from 2 reviews
5
2
(2)
What do you think about this product?
The Black Hole of Customer Support
Familiarity:

I've put it through the wringer
CYCLIQ is the Black Hole of Customer Support I don't know how Cycliq is still in business. They don't honor their warranty. The cameras are great ... until they stop working. It took less than a year for my Fly12CE to turn into an expensive paperweight. Cycliq's Customer Support team must have gotten sucked into a black hole. After the master reset they prescribed didn't work, they stopped responding to me. I'd send them an email reminding them about my ticket every 10 days or so. It's been over 5 WEEKS AND NO RESPONSE! The LBS where I purchased them told me I'm not the first to complain about the non-existent customer support from Cycliq. In fact, because of Cycliq's pattern of non-support, the LBS stopped carrying Cycliq products. If you buy a Cycliq product, CAVEAT EMPTOR!
Jay Ustruck
CuriousExplorer
July 27, 2020
Spot on. Works great, until it doesn't. Was true with both my Fly 6 and Fly 12. Customer service? What's that! Spend your money elsewhere.
Is this the latest version of the Fly12? The Cycliq site has a ship date for this product of September 2020 and they're taking "pre-orders". Seems like they're either really backlogged in production due to COVID-19, or they're only planning to sell their next generation of the product. Can you shed some light on this? Thanks, Alan
Alan A.
About What I Expected
Familiarity:

I've used it several times
This camera is well built. Definitely looks and feels like it can withstand some drops and/ or (hopefully not) crashes. I did a firmware upgrade and it was seamless using Cycliq's "Auto-Updater for Mac". I did have to re-format the SD card (for some unknown reason) soon after the firmware update because it stopped recognizing it. No big deal. My biggest disappointment is the video quality at night / dusk/ dawn. Its pretty poor and I can scarcely make out license plate numbers, etc. I think that's pretty important given the camera's intended use, but its max resolution is 1080P at 60 FPS, so I guess I shouldn't be surprised. I read lots of reviews that complained about the quality of the handle bar mount so I went with a aftermarket Garmin "out front" with a go pro style adapter on the bottom. Light is good, I do run an additional light in complete darkness, just as an added safety measure. Overall I'm satisfied with it. I think Cycliq is onto something - building camera's with a very specific purpose. I'm sure they will continue to improve their product line, look forward to future innovations.
Andrew W.
Andrew K.
July 12, 2020
Not a bad video... but, can you actually read the cars license plates with the raw video? This has likely been compressed when it got uploaded and the fine detail is lost. My main reason for buying something like this would be to capture cars license plates that are purposefully trying to run you off the road.
>Rating: 2
September 27, 2019
A great idea, poor execution.
Familiarity:

I've put it through the wringer
I was excited about the features in this camera and thought it would be extremely useful for me on my early morning rides. I was wrong. The light is barely sufficient for riding in the dark. I have $30 cheap-o non-rechargeable lights that offer more spread and brightness. The picture itself is shaky, there is no discernible difference the stabilized picture and the regular HD. And without an adequate light you can only make out the things that are within 10 ft. Forget about recording a vehicles license plate. For 4 months I tried different combinations on the settings to see if there was something I was missing. At that point the malfunctions started happening. First it would not turn on, support told me to update the firmware. Over the course of a week I attempted their instructions 20-25 times without success. Then without the update, the unit began working again but will now not sync up with the computer app. I have had regular contact with the support staff....and when I say regular, what I really mean is that they respond every couple of weeks. On one occasion it was 35 days before they responded. I have asked for my money back and the response I got was a reset from the first email I sent, "try and update the firmware". I am done.
El Scorcho
ShaneG
October 4, 2019
Similar experience with their customer service. I purchased both the Fly12 CE and the Fly6CE. The Fly12 CE seems to work OK, but I agree, shaky picture. Their electronic stabilization is nothing to write home about. I don't believe the light is intended to really be a navigation light but rather a safety light and it works well for that purpose. The Fly6CE has not worked out of the box. Firmware update was needed but was impossible to do because the device wouldn't connect to my computer or the app. Customer service initially responded quickly by asking me for pictures and more information, then, nothing for 10 days. Finally i got a response that they were overwhelmed with support requests, then nothing for 2 more weeks. t In the meantime I had somehow gotten the device to connect and had already done that. It appeared to be working except now it never turns off and the batter is totally drained unless you have it sitting on the charger up until you want to use it. They have a great idea, but this product is not ready for prime time despite being on version 4 of the Fly6 and version 2 of the Fly12.
>Rating: 4
September 24, 2018
No Memory Card Included
Familiarity:

I've used it once or twice and have initial impressions
The camera itself is rad. So happy to have something to capture all the shenanigans out on the road. It would have been swell to know there's no memory card included with this device. Minus a star for that missing component / knowledge during the purchase. Had to make an extra trip before firing it up.
Andy K.