This carousel displays a list of buttons that updates the main product image when a button is clicked
Continental
Grand Prix 5000 TL Tire - Tubeless
Sale
47%
Off
$50.76
- $51.86
Item # CON005Q
Select options
Cancel

Select options

Black, 25mm, Black Chili ($50.76)

Black, 32mm, Black Chili ($51.86)
Free Shipping on orders over $50
Item #

CON005Q
Description
Grand Prix 5000 TL Tire
We're simply spoiled with using tubeless tires in all of our cycling disciplines and have come to enjoy the ability to run lower pressures for improved grip, comfort, and less rolling resistance. So, when we heard Continental was revamping its GP4000, a tire so universally loved as a competition-worthy tire in terms of weight, grip, and rolling resistance, but durable enough to fend off debris and with the ability to rack up some miles before it began to square off, we wondered if a tubeless version would launch. Thankfully, it did and the Grand Prix 5000 TL Tire gives you the ability to ride faster, with more comfort, and with increased puncture protection compared to its standard clincher version.

As Conti's first tubeless road tire to market, it uses tubeless technology specifically designed for the demands of road cycling and made sure to make it easy to install and reliable on the road. A key component to this is its careful attention to the tubeless bead that's specifically developed to seal with its unique shape and stable fit on the rim. The seal is complete with the usage of sealant which has the added benefit of plugging up most puncture induced flats you might come across on your ride.
This tubeless version continues to use Black Chili to balance the attributes it's after. The rubber compound is critical because it defines the tire's grip, rolling resistance, and longevity. The complex compound technology is so exclusive that Conti only manufactures tires using Black Chili compound in its Korbach, Germany plant. The tiny size of Black Chili particles allows them to mold to variable road surfaces more readily. It gives the tire greater ability to conform to imperfections in the road surface for excellent grip in demanding situations, such as high-speed cornering, while also reducing rolling resistance.

Conti's first road tubeless tire
Compound reduces rolling resistance and increases grip
Active Comfort Technology lessens vibrations for a smooth ride
Vectran breaker technology reduces puncture risk
Lazer Grip etching improves cornering traction
Conti's GP5000 TL sets a new standard in road tubeless dominance
View more Road Tubeless Tires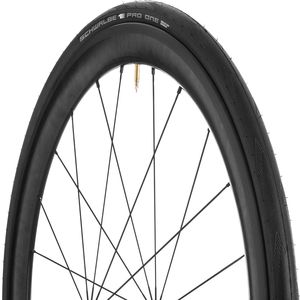 Schwalbe
Pro One Tire - Tubeless
Current price:

$34.34
Original price:

$85.60
Sale
60%
Off
3.5 out of 5 stars from 47 reviews
5
47
(47)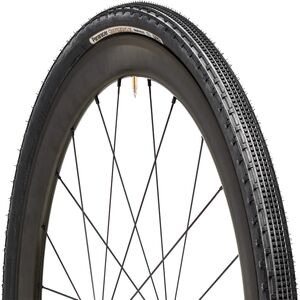 Panaracer
GravelKing SK Tire - Tubeless
$37.49

-

$42.99
Sale
25%
Off
4.5 out of 5 stars from 22 reviews
5
22
(22)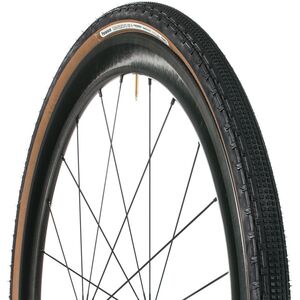 Panaracer
Gravelking SK+ Tire - Tubeless
$43.99

-

$59.99
Sale
27%
Off
4 out of 5 stars from 1 reviews
5
1
(1)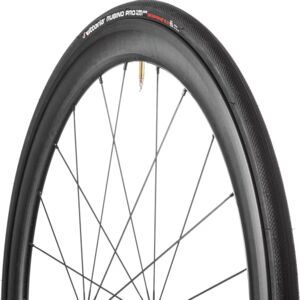 Vittoria
Rubino Pro G2.0 Tire - Tubeless
Current price:

$44.79
Original price:

$55.99
Sale
20%
Off
5 out of 5 stars from 1 reviews
5
1
(1)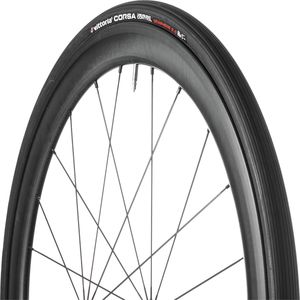 Vittoria
Corsa Control G2.0 Tire - Tubeless
Current price:

$63.19
Original price:

$78.99
Sale
20%
Off
3.5 out of 5 stars from 2 reviews
5
2
(2)
What do you think about this product?
Impossible to mount on HED wheels
Fit:

Runs small

Size Bought

25 mm

Height

5` 11"

Weight

180 lbs
I'm sure these tires are wonderful, I just could not mount them on my HED wheels. If that is the kind of trouble one has to go through just to mount them, I can't imagine having problems on the road.
Ricardo S.
Jake D.
July 6, 2020
If you read some other reviews, you will see that most people have an absolute bear of a time mounting them. I spent over 10 hours mounting the first 25 mm one I got on some DT Swiss rims. Fortunately, you get better at it, but in my experience, you have to use the big Pedro's tire levers...everything else I've tried will snap or bend. Take it to your local bike shop and they should be able to get it.
Love the ride, not hard to mount.
Familiarity:

I've put it through the wringer

Fit:

True to size

Size Bought

25mm

Height

6` 0"

Weight

170 lbs
After reading the review on BicycleRollingResistance.com (TLDR: lowest rolling resistance of reasonable tires & great puncture resistance) i got a pair of the 25mm GP5000TL and mounted them on my Roval CLX50 wheels. The mounting wasn't to hard starting opposite the valve, working my way round while keeping the bead in the channel. The nice Conti tubeless bead made inflation pretty easy with some soapy water. The 25mm tires inflated to 27.5mm on the 21mm inner width rims. This is about perfect for the 29.5mm max rim width of the CLX50. I've been running 70-75 psi (me 170-175 lbs) and the ride is great. They feel quite fast & comfortable. Cornering is fantastic improvement (came from narrower rims/narrower tires) & they've been fairly durable. Only one puncture from a piece of stiff wire on my now somewhat worn rear tire that sealed but i heard the noise created by the wire hitting the pavement.
Phat Phred
Conti GT 5000 tubeless
Familiarity:

I've used it several times

Fit:

Runs small

Size Bought

28 mm

Height

6` 0"

Weight

165 lbs
Could not get them to seat on DT Swiss pr 1400 rims despite many attempts with a booster pump. So I just use with tubes. Grippy feel in the road a plus.
Christopher K.
Impossible to fit
Familiarity:

I returned this product before using it

Size Bought

25c
This is probably not the fault of Continental, but rather the lack of road tubeless standards. I returned these and got the non-tubeless version instead - very supple ride with a light weight butyl tube.
Gautam M.
Conti Grand Prix 5000
Familiarity:

I've used it once or twice and have initial impressions

Fit:

True to size

Size Bought

25mm
Had these mounted to a set of Enve SES 2.2s. The installation was seamless, used a bit of soap to get the last piece of rubber over the rim,I've mounted Regular GPs on my HED Ardennes CLs, so I'm accustomed to mounting them. Once on..ahhhh a joyous smooth ride and they hug the road nice and tight when cornering! I'm sold on Tubeless and on these GPs 5000 in particular!!
John P.
OK
Familiarity:

I've used it several times

Fit:

Runs small

Size Bought

32
This is a review for the 32mm tires. I mounted them tubeless on Mercury wheels with an internal width of about 20mm (I think). The tires measured out to be about 31.7mm at their widest. They look a bit skinny for what I was expecting for 32mm. I've gone tubeless for about 10 years and have mounted road, cross, mountain, and fat tires. I did ghetto tubeless and all sorts of systems. These were by far the most difficult tires to get to seat of any tires I've done. My recommendation is to mount them with tubes for a few rides if you're having trouble. Then get one bead to seat, use a compressor, and lots of soapy water. Other reviewers have expressed concern about unseating them if a flat occurs that won't seal but I've learned through many trials and error they will unseat and reseat with a tube with some effort. The good of the ride quality is they feel fast (I run about 55-60psi), have great grip, and transition in corners nicely. However they have a stiff sidewall and are not supple. I've run a set of Panaracer 35mm slicks and they are for sure supple, but they are very thin and I worry about flats (I've had punctures that have sealed). The Conti 5000s are much more robust and somehow I worry far less about flats. It's not easy to find a tubeless road tire in the 32-35mm range that's fast, supple, and durable. I'll run these until something better comes out or I get bored with them.
randy H.
Don't buy these if you have Mavic rims
Familiarity:

I've used it several times

Fit:

Runs small
Tried mounting these on Mavic Ksyrium Elite UST's and there is no way they are going on without damage to the rim. Broke one tire lever, tried heating in the oven and the sun and these things will not go on. I have read many stories on line about the same experience. Wish I would have read more sooner. I bought these because the Yksions I have used are too puncture prone but at least they went on. Will have to try something else, pretty big disappointment!
Christopher Y.
25mm: Rides great, SUCH A PAIN TO MOUNT
Familiarity:

I've used it several times

Fit:

Runs small
Front and rear DT Swiss RR411, the rear being Asym. Both tires were difficult to mount to the rim and the rear was much worse. Once mounted, however, the front beads seated reasonably easy using a 160psi bottle and have remained locked in place. The rear is a different story - one side refuses to climb out of the center channel regardless of pressure or volume applied. I ended up running a tube in that wheel after several unsuccessful attempts using a variety of techniques and lubricants, including automotive tire mounting lube. The tires ride great; there is a definite ride quality improvement with the tubeless front, and both have plenty of traction to spare in both dry and wet conditions. This would have been a five star review if the rear wasn't so difficult to install and seat.
Mary Cryan
32 mm mounted up nicely
Familiarity:

I've used it once or twice and have initial impressions

Fit:

True to size

Size Bought

32 mm

Height

6` 4"

Weight

225 lbs
Was curious about some of the claims regarding mounting problems. Just put a set of 32s on some Stans Grail MK3 rims. Needed one lever on the last 10 inches on one side. Set the bead with my mini compressor. No soapy water or problems. Injected sealant thru valve. 20 minutes for both. No mess. No swearing. Couple of rides for about 70 miles. Tires feel great. Roll like my Schwalbe G One Speeds. In other words, fast and comfortable. Hoping these will last alittle longer than the Schwalbes. Also noticed minimal air loss between rides. Better than the Schwalbes.
Sean B.
My Second Review=A+ Tire
Familiarity:

I've put it through the wringer
I made two trips with these tires, one from New Brunswick, Canada, to Alexandria, VA. Then from Alexandria, VA, to Key West, FL. The first trip I wore the tires out within 1,000 miles or so, wrote a bad review before realizing I had them over inflated. The rear tire was bald, squared off and barely got me home. I think I had the rear around 85-90 psi on Belgium Plus rims, which have a limit of 80 psi but that was part of the learning. Second trip with new tires running 65 front 75 rear I've had no problems and now have thousands of miles on them. I had ZERO flats riding from Alexandria, Virginia, to Key West and still have had no flats. I met people running tubes who had more than 10 flats riding to Key West. Tubeless is the way to go for that kind of riding.
michael A.
Will these fit on a Mavic Comete UST wheelset?
Sang T.
Guy S.
June 17, 2020
I could not fit them in a mavic comete UST rim. I took them into a good bike shop and two mechanics were able to fit them to the rim but it was difficult. The front tire has a wobble and is uniformly seated to the rim, I think the wall of the tire is stretching causing this. There are no issues with the back wheel.
Easy to mount with right approach
Familiarity:

I've put it through the wringer

Fit:

True to size
I see a lot of complaints about fitting these tires, but I believe the complaints are due to people not using the right technique. This is my 2nd set of 5000TL's. I've found them easy to mount. Here's a video I created to show my technique (see the video URL) My rims are Campagnolo Eurus - they are notorious for being hard to fit with any tire. Other than fit, I can't speak highly enough: fast tires with low rolling resistance, great handling/road holding and long wearing. And at a great price. Hope this helps
joe L.
randy H.
June 16, 2020
That's the easy part. Getting the bead to seat (at lest for me) was the challenge.
5000TL on HED Ardennes Plus
Both 25 and 28mm tires mounted on HED Ardennes Plus. In order to mount you must be sure to use the center channel and start at the point opposite the valve. I mounted them without levers using some nice grippy work gloves. Roll nice and smooth on the road.
mark S.
Excellent grip / road feel. Kinda heavy.
Familiarity:

I've used it once or twice and have initial impressions
I mounted these up on Friday and got some good miles over the weekend. Very happy overall. They are difficult to mount but not THAT bad. You just need to take some time and work smart- taking care to hold down one side of the tire while working carefully with a lever to spoon in the other. Hard but not crazy difficult. No soapy water required. I think ride quality is incredible but this is my first time on tubeless/ road so not a lot to compare to. But it's just so good over the choppy stuff and chip coat. Not too firm, not bouncy or sluggish but just right. And the low RR is nuts! They just glide along. I was initially kinda worried about the casing/ sidewalls because there was a lot of talk about people flatting the regular 5k tire. After installing and getting a feel for these, I'm not worried at all - they're solid. Curious to see how they do over some more miles. The best part though is the grip. I did some really fast, technical descending this weekend and these hook up really well - at least as good (I think better than) the 4K. So that kinda nails it for me. Price is right, ride feel is excellent, grip is there. Just need to see how they wear and hold up. 300g for a 25 though. Ouch. Running 80psi f/r.
Bryan W.
Tire is amazing, mounting isn't
Familiarity:

I've put it through the wringer
Very fast, feels great and has amazing traction. I love the BC compound. However, mounting these is an absolute pain on just about any rim you come across. I put the 32 mm version on some WTB i23 rims after 8 or so hours of suffering and frustration. My DT Swiss 1850's were a different story. After a few hours, I got the front on, and after about 10 hours on the back wheel, I gave up and went to my LBS. The head mechanic was able to get it on, but I'm glad to say that he also struggled with it and was complaining about how Continental really went overboard on the bead tightness. I later had to take the tire off the back wheel to replace a spoke and had a bear of a time putting it back on, but eventually succeeded. The other reviewer covered everything pretty well, but you really just need to pull out all of the tire mounting tricks to get it on. The issue I had with my race wheels is that the center channel width is so small that both beads couldn't fit at the same time and the one that was already on was so tight that I couldn't pull it out of the center channel.
Jake D.
Good but fast wearing
Familiarity:

I've put it through the wringer
I have now gone through 5 of these tires, 4 due to wear and one due to a rock ripping a hole through the side wall. With the 4 that I have worn out I am getting 1,400 -2,200 miles which is a massive range, but 3 of the 4 tires are closer to 1,500 miles than 2,000. The first round of tires were all around $80 which is pricey, but now that they can be found for $50 it's much more reasonable. Installation is hard when new, and all the comments about seating one side in the center track is true. I rotate my back to my front when I wear the tire out so I have had a lot of experience mounting and dismounting and while it's not easy, one does get the hang of it. I have them on ENVE 5.6 SES and Roval CLX32 wheel sets which have totally different rim profiles. Neither is easier or harder to get on and off, but the Rovals with the big flat center channel inflate a little easier. I have use a single long and thin tire lever from Specialized and because it is a little thinner at the end it may help the effort in mounting. Unlike another reviewer, I don't experience much leaking without sealant, but use it anyway. Because the tires aren't porous the sealant last a long time without drying out. I used to get flats all the time from thorns, parts of steel belts, pinch flats, and anything you could think of at least 2X per the life of a regular clincher tire (4000s). With these, I have had great luck aside from the 1 ripped side wall. These tires ride really well and perform similarly to the 4000s. I am 170 lbs and ride the 28s at 55/75 lbs front/rear. Comfort and grip is great and I envision using these for the foreseeable future.
Roy P
Outsmart the tire
Familiarity:

I've used it once or twice and have initial impressions
This is my first attempt at setting up a tubeless system. I purchased a set of Bontrager Aeolus Pro 3 carbon wheels for my Trek Domane and did lots of research on which tire to couple with it for Spring/Summer riding and landed on the Continental Grand Prix 5000 as they have been reviewed well and are supposedly a very low rolling resistance tire with good puncture protection. I figured with the tubeless sealant rolling around in there it would be a good option. I've only just installed them and have very few miles on them so I will post a longer term review once I've got a few hundred miles on them, but the absolutely have low rolling resistance and the ride on a tubeless is supreme. I want to address the mounting issues being reported here. I had a similar experience with my first attempt. After about 3 hrs and a few blisters, I was absolutely positive there was no way these tires were going to mount successfully on my wheel. They were just too tight. I'm not kidding. Tire levers didnt' help, adding additional hands didn't help. It was very frustrating. I finally decided to do some more research and read that it's critical to get the bead of the tire, on the side you're installing, all the way into the groove that's provided by the tubeless strip (or tape depending on what you're using). My issue was that the bead from the first side I installed was taking up most of the groove, and the side I was working wasn't all the way inside the groove. Additionally, most instructions tell you to start at the valve and finish opposite the valve. These two factors essentially made the tire too tight. I opted to finish at the valve, and I meticulously adjusted the bead such that the side I'd already fit was out of the groove and the bead of the side i was installing was firmly in the bottom of the groove. It doesn't seem like it would be that big of a deal but just that small adjustment literally made all the difference and I was able to get the tire on. It was just very time consuming. There are some good images online of cross sections of tubeless rims, tape, and tires that describe getting that bead to sit in the bottom of the groove. It essentially is the difference between getting the tire on and ruining your hands. Next, setting the bead. I've read that a floor pump will do it and perhaps it will in certain circumstances. I opted to remove the valve core, use a compressor at 70psi, and lubricate the bead with windex. This method allowed me to seat the bead perfectly. When I tried using a floor pump, even going to high pressures, the bead popped off when the tire deflated. The side walls of this tire are not air tight. You can pump this up, once the beads are set, and it'll hold air for 10-20 minutes but eventually it'll go flat. That's because this isn't an air tight tire without sealant. I actually immersed this tire in water after inflating (before adding sealant) and observed hundreds of micro bubbles diffusing through the sidewall. Use sealant you can inject through the valve stem (with valve core removed). I used Stan's no tubes standard sealant. The Trek website recommended 45ml for a 700x32 tire, Stan's recommended 60ml. I went with 60. I did the tubeless sealant dance, and let them sit for 24 hrs, going out and rotating them every few hours. They held pressure immediately after adding the sealant, this stuff works quickly. All told, I'm glad I did my research and powered through. Tubeless isn't for anyone in a hurry. Like I said above, once I've got a few hundred miles on these I'll post another update but so far I'm thinking "pretty cool".
Jeffrey L.
Richard P.
April 17, 2020
Jeffrey, excellent write up! That was almost my experience exactly. I mounted my new GP5000s TL on a set of Shimano DuraAce C40 wheels. A little tip that helped me was to not install the valve stem until AFTER you get one side of the bead onto the rim. It seems minuscule, but made a huge difference in getting the tire mounted. Anyways, I normally ride 95/105 PSI F/R on tubed tires, I now ride 65/80 PSI on these. Love the comfort, grip and wear on these tires!
Great ride and grip, horrid to mount
Familiarity:

I've used it once or twice and have initial impressions
Mounted these to a set of Enve 5.6. It was horribly difficult. If I get flat I am probably screwed, as I don't think I can get them off and back on out on the road. The ride phenomenally, but the mounting issues makes them to much to overcome. Once these wear out I am going to have to find a different tire.
DanW
Great tyres
Familiarity:

I've put it through the wringer
Just bought another 2 as the price is unbeatable ,Raced road and crits plus long miles ,1500 miles on these tubeless no puctures ,No great wear on them ,They corner well and roll nice ,Bit hard to get on i have SLR Carbon wheels ,I would recommend these tires but expect a fight to get them on. but worth it when you do
steve R.
TIRE EXPLODED ON FIRST RIDE
Familiarity:

I've put it through the wringer

Fit:

Runs small

Size Bought

25mm
first, no I did not overfill it. No my rim was not bent. After fighting like hell to get theses tires on, filled with sealant and let sit. Got on my bike and rode 10miles they were loosing some air, so stopped to add some. 60 seconds after refilling the rear tire I heard a loud band (equivalent to 12ga). Tire had exploded. Now I have had this happen to MTB tires in shop when the bead pops off as you fill. But never on a ride. Bead ripped from tire. Conti's first attempt at tubeless road tires is an utter failure and they need to try again.
Gus Gardner