This carousel displays a list of buttons that updates the main product image when a button is clicked
Cervelo
R-Series
R5 Disc Ultegra R8070 Road Bike
Sale
13%
Off
$6,999.00
$8,000.00
Item # CVL000R
Find your size
Note: Actual inseam is not the same as pant inseam.
Recommended Size
We recommend a size in this bike.
Our size calculator is a starting point for finding the right size for you. To get personal advice talk to one of our fit experts at 1.888.276.7130 or chat now
Select options
Cancel

Select options

Black/Black/Graphite, 48cm ($6,999.00)
Item #

CVL000R
Description
R5 Disc Ultegra R8070 Complete Bike
Cervelo's R5 is a favorite among road racers who want a very well rounded machine. Its popularity extends outside of the peloton too though, and it's been heralded by many a road bike magazine and website as a bike that simply does it all. It's a frameset that prioritizes a stiffness to weight ratio yet remains extremely comfortable over a stage race or 8-hour fondo and has just a dash of aero. Thanks to feedback from the pros, and the cost-is-no-object engineering challenge from Project California, the R5 is as refined as any frameset on the market and if you're looking to get into a complete bike with discs and electronic shifting, we offer the R5 Disc Ultegra R8070 Complete Bike.
The first thing you notice when you hop aboard an R5 is its impressive stiffness and geometry that magically shapeshifts between stability and agility when you need it most. Cervelo was able to make the R5 stiffer at key points while still remaining featherweight. In fact, it claims the disc version of the R5 is its stiffest road frame to date. By placing such an emphasis on that stiffness to weight ratio it results in a bike that leaps forward with each pedal stroke yet isn't a wet noodle that's unruly on steep, technical descents and remains predictable at speed.
Cervelo achieves this feat by building up the frame using special carbon layups and construction techniques, allowing it to reduce the frame's weight while making it stiffer. It uses advanced engineering software like Finite Element Analysis (FEA) that allows it to better understand exactly how each layer of carbon fiber is working and if it's being used properly. Its carbon expertise prescribes a specific frame layup by placing hundreds of individually cut plies of carbon in a mold in a certain order and orientation. By precisely cutting these plies, the frame is able to be made lighter while still achieving the desired strength and reliability.
And because different areas of the frame experience different loads while climbing, sprinting, and descending, to better cope with these forces, Cervelo creates different layups by placing the fibers at different angles in specific areas for the desired metrics. In addition to reducing weight, maximizing strength and stiffness, it's also instrumental in how comfortable the bike is to ride and it's backed up with extensive in-house testing and real-world experience.
All of that stiffness doesn't come at the expense of a harsh ride that rattles fillings loose. Cervelo addresses the ride quality with its refined carbon fiber layup, a 27.2mm seatpost with special flat back design, and plenty of tire clearance for rubber up to 28mm wide. In addition to gaining more comfort, fatter tires improve traction and lower rolling resistance.
We can't talk about a racing bike without touching on frame geometry and the R5 gets Cervelo's Pro Road Fit which is its lowest frame stack height and it enables a more aerodynamic riding position. It's a well-known fact that the majority of the resistance you must overcome while riding comes from the air and most of that drag is caused by the rider, so Cervelo heeded the advice of its pro racers on Team Sunweb who want to get their bars as low as possible for maximum aerodynamic advantage, and made the stack low. It's certainly more aggressive than its Elite Fit Road on the R3 and R2 and the Endurance Fit of its C-Series bikes, so if comfort is paramount or you don't want to run a ton of spacers under the stem, you might want to glance at the geo charts.
Returning Cervélo features include its BBright bottom bracket and Squoval Max tubing. It developed the wider BBright standard in an effort to increase stiffness by taking advantage of the real estate at the bottom bracket shell, seat tube, down tube, and chainstay. Additionally, it plays well with all major crank standards. Squoval Max tubing allows the design engineers the ability to use the best attributes of a square and oval shape to improve the bike's ride quality while minimizing weight and maximizing stiffness. And while not as out-and-out aero as its S-Series lineup, its tube shapes and internal cable routing do serve as some aero tricks up its sleeve when you're driving off the front of the pace line. Also, that before mentioned rider position has a bigger impact on drag reduction than any amount of tube shaping or manipulation can achieve.
The 5-series frames are always Cervelo's top-tier offerings where the engineering and technology are at its highest, before trickling down to its other frames. As such, the R5 receives constant refinements through material use, tube shapes, and carbon layups in an effort to boost stiffness, improve ride quality, and drop grams. Compared to previous generation R5s, this version has a 44-gram reduction in aero drag, and it's 21 percent stiffer at the head tube and 13 percent stiffer at the bottom bracket, channeling all of your power directly to your rear wheel while descending with confidence.
Lastly, we love all of the small details that make a Cervelo a Cervelo. Things like its Future-Proof Cable Management system allows for full compatibility across mechanical, electronic, and hydraulic brake and derailleur systems. Its interchangeable cable stops snap into the frame and is easily swapped out by hand to accommodate different builds. And for those that prefer tried and true mechanical shifting, you'll appreciate its Reduced-Friction BB Guide, which maintains a consistent curve for each cable path that avoids extreme bends or kinks. The result is significantly reduced friction, easier setup, smoother shifting, and longer service intervals.
This version of the R5 shifts with Shimano's remarkable Ultegra Di2 groupset that outperforms Dura-Ace from just a few years ago. Add in powerful disc brakes that stop in any condition and you have a bike that's a pleasure to ride day in and day out. DT Swiss DT Swiss PRC 1450 Spline 35 Disc add a touch of aero and supply the durability and precision we've come to expect from the Swiss outfit. Lastly, Cervelo's house-brand components handle the cockpit duties further adding durability and value to this build.
A climbing and cobble machine from Canada's finest
Comfort, stiffness to weight, and a touch of aero in one package
Disc brakes offer impeccable modulation and control
High-quality carbon fiber construction ensures responsive handling
Geometry blends snappy handling with long-mile comfort
Squoval tubing boosts stiffness with dropping grams
BBright bottom bracket shell efficiently transfers power
Shimano's Ultegra Di2 drivetrain delivers precise gear shifts
Warning
California Proposition 65
Warning:
More R-Series builds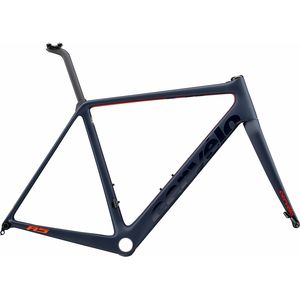 Cervelo
R5 Disc Road Frameset
Current price:

$3,499.00
Original price:

$4,200.00
Sale
17%
Off
5 out of 5 stars from 1 reviews
5
1
(1)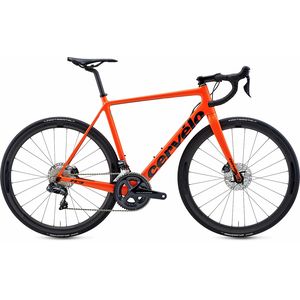 Cervelo
R3 Disc Ultegra Di2 R8070 Road Bike
5 out of 5 stars from 5 reviews
5
5
(5)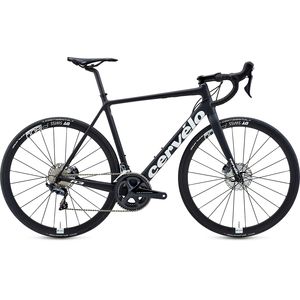 Cervelo
R3 Disc Ultegra R8020 Road Bike
5 out of 5 stars from 2 reviews
5
2
(2)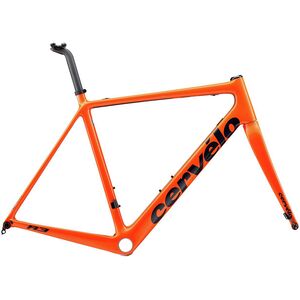 Cervelo
R3 Disc Road Frameset
5 out of 5 stars from 2 reviews
5
2
(2)
View more Pre-Configured Road Bikes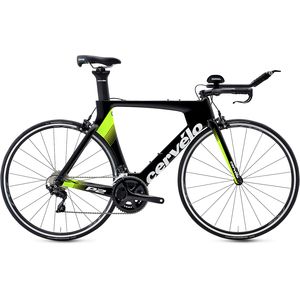 Cervelo
P2 105 R7000 Road Bike
Current price:

$1,999.00
Original price:

$2,900.00
Sale
31%
Off
5 out of 5 stars from 2 reviews
5
2
(2)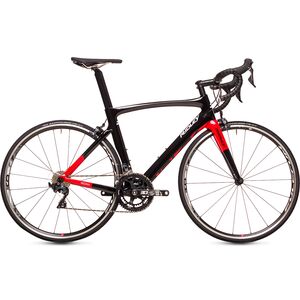 Ridley
Noah Ultegra Road Bike - 2019
Current price:

$2,399.00
Original price:

$3,999.00
Sale
40%
Off
4 out of 5 stars from 1 reviews
5
1
(1)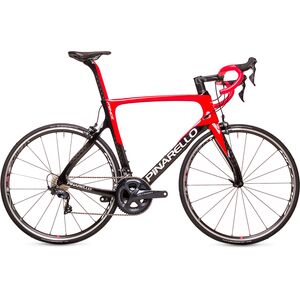 Pinarello
Prince Ultegra Road Bike
Current price:

$3,499.00
Original price:

$4,150.00
Sale
16%
Off
5 out of 5 stars from 2 reviews
5
2
(2)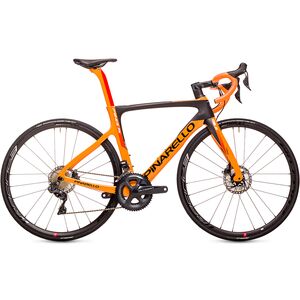 Pinarello
Prince FX Disk Ultegra Di2 Road Bike
Current price:

$5,399.00
Original price:

$6,775.00
Sale
20%
Off
What do you think about this product?
I have budget and am ready to purchase. The product description uses phrases like "Feather weight" and "Stiffness to weight" seven times but the actual weight is not given. Can someone provide the actual weight?
TimH
I have budget and am ready to purchase. The product description uses phrases like "Feather weight" and "Stiffness to weight" seven times but the actual weight is not given. Can someone provide the actual weight?
TimH
>Rating: 5
October 24, 2019
Superbike
Familiarity:

I've put it through the wringer
My black/black di2 r5 just replaced my Wilier cento1 sr. I was nervous at first, because I loved the Wilier, but this bike is incredible and I couldn't be happier with the switch. Stiffness is great and all, but it doesn't do you any favors if it's not balanced, and that's something I've really been able to feel after switching to this bike, especially in the sprint. There's something incredible about the planted pedaling platform the r5 provides when you're giving it your all. All that and it's comfortable too. I'm running 25's and the bike feels smooth and bright. I don't feel much of a need to go to 28's. I'm 6' 3" with long arms and pretty garbage low back flexibility. Running a 58 with 10mm of spacers.
Chris Sanger