This carousel displays a list of buttons that updates the main product image when a button is clicked
Bianchi
Oltre
XR3 CV Disc Ultegra Road Bike
Item # BIA804J
Find your size
Note: Actual inseam is not the same as pant inseam.
Recommended Size
We recommend a size in this bike.
Our size calculator is a starting point for finding the right size for you. To get personal advice talk to one of our fit experts at 1.888.276.7130 or chat now
Select options
Cancel

Select options

CK16/Black Gloss, 47cm ($4,300.00)

CK16/Black Gloss, 50cm ($4,300.00)

CK16/Black Gloss, 53cm ($4,300.00)

CK16/Black Gloss, 55cm ($4,300.00)

CK16/Black Gloss, 57cm ($4,300.00)

CK16/Black Gloss, 59cm ($4,300.00)

CK16/Black Gloss, 61cm ($4,300.00)
Item #

BIA804J
Description
Oltre XR3 CV Disc Ultegra Road Bike
Improving on something that's already been scrupulously refined is never easy, but Bianchi somehow managed to do just that with its new XR3 disc. This bike rivals the performance of the XR4, but uses a few simple measures to keep the cost much more reasonable, like a slightly heavier carbon layup and non-integrated cockpit. Though it lacks the XR4's integrated cockpit and it's incremental aero gains, the XR3 disc is still an aggressive race bike designed for the competitive rider who's looking for a bike that's fast, light, versatile, and simply a pleasure to ride.
No amount of rider feedback can turn a dumpy noodler into a rocket ship, but since Bianchi was starting with the already impressive Oltre XR.2, interstellar travel wasn't that far away. Compared to the XR.2, the XR.3's changes include deeper, more pronounced tube cross-sections, an integrated seatpost clamp design, a lower seatstay junction, and the inclusion of Bianchi's Countervail technology.
Engineering aside, for now, our most important question is: How does it feel to ride it? The answer is very, very fast. As we mentioned above, the Oltre XR.3 is responsive enough to inspire rocket ship metaphors, a trait it owes to its oversized tubes, intimidating bottom bracket, and the high-modulus carbon fiber that the Countervail elastomer is designed to support. It obviously loves the flats, but even on punchy hills or long, grueling mountain passes, the Oltre XR.3 never leaves us feeling off our pedal stroke. No matter the terrain, the drive spine seems to always feel high-strung, eager to accelerate and with no noticeable mushiness or dead spots.
The Oltre XR.3 does carry a few extra grams than your typical climbing frame, but it inspires more confidence at high speeds and while contesting lines in corners and sprints. Its robust body means the XR.3 also approaches those sprints with the menacing inevitably of stylized violence in ironically exploitive postmodern cinema. That is to say it winds up in an instant—no gradual escalation needed—and when it goes it goes in spectacular fashion.
Bianchi says the paint tricks borrowed from the aero-obsessed motorsport industry represents the first time that this technique has been used in developing a bicycle frame. We say that it's borderline criminal to spoil a Bianchi paint job with glow-in-the-dark slop. Those drag savings do go some way toward assuaging our umbrage, though, and even to the naked eye the frame does present a noticeably reduced leading edge to the wind, with the head tube in particular bearing a remarkable resemblance to Bianchi's TT bike, the Aquila CV.
The material changes are, of course, not apparent to the naked eye; as the carbon fiber with Countervail may be the biggest influencer to this bike's ride quality. Countervail is a proprietary viscoelastic carbon layer in the frame that devours vibration and road noise without compromising stiffness. Up in the third paragraph, we employed a noodler-to-rocket ship metaphor. While that's obviously a bit of poetic license, there is some truth to it, as Countervail was actually developed by a US-based firm called the Material Sciences Corporation, which developed the technology for use by NASA itself. If Countervail is good enough to help keep actual rocket ships from tearing apart at speeds of around 20,000mph, then we're happy to have it on our figurative ones.
According to Bianchi, Countervail actually improves aerodynamics not by reshaping the frame but by reshaping the rider. Ok, it doesn't technically reshape the rider, but it does limit the punishment of road vibrations, taking some of the sting out of contorting into an aerodynamic position and letting you stay aggressively tucked for longer. That equates to less time acting as a human-shaped parachute clinging to the back of a technologically advanced frame shape and more time shedding drag—the benefits of which are obvious. At terminal velocities, road chatter can also contribute to instability and tempt us into a self-defeating series of micro-corrections that produce speed wobbles and force us to slow down or risk losing control. By reducing chatter, Countervail reduces that risk and allows for more speed when the gap is tenuous, at best.
All-around road race bike that's not afraid of big mile days
Versatile geometry suitable for all racing conditions
Disc brakes offer powerful, controlled braking
Carbon lay-up with Countervail to damp road noise
Aerodynamics informed by motorsport technology
Oversized tubes for responsive power
Ultegra drivetrain offers consistently reliable shifts
More Oltre builds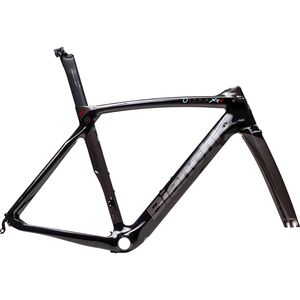 Bianchi
Oltre XR.4 Road Frameset
5 out of 5 stars from 4 reviews
5
4
(4)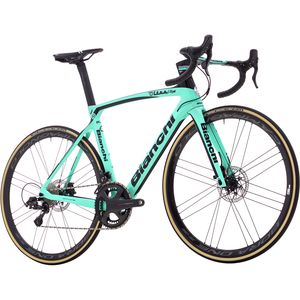 Bianchi
Oltre XR4 Disc Super Record 12 Complete Road Bike
5 out of 5 stars from 1 reviews
5
1
(1)
View more Pre-Configured Road Bikes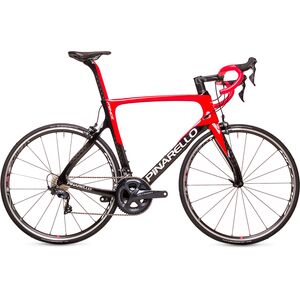 Pinarello
Prince Ultegra Road Bike
Current price:

$3,499.00
Original price:

$4,150.00
Sale
16%
Off
5 out of 5 stars from 4 reviews
5
4
(4)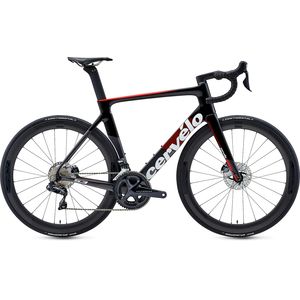 Cervelo
S3 Disc Ultegra Di2 R8070 Road Bike
Current price:

$6,500.00
Original price:

$7,000.00
Sale
7%
Off
4.5 out of 5 stars from 4 reviews
5
4
(4)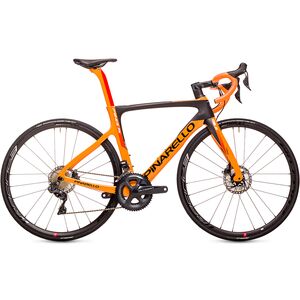 Pinarello
Prince FX Disk Ultegra Di2 Road Bike
Current price:

$5,399.00
Original price:

$6,775.00
Sale
20%
Off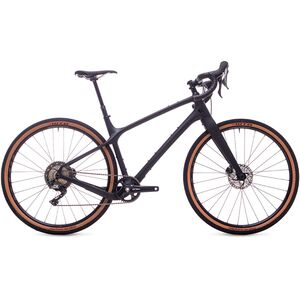 Evil Bikes
The Chamois Hagar GRX Gravel Bike
5 out of 5 stars from 3 reviews
5
3
(3)
What do you think about this product?
Assuming the XR4 frame will fit 28mm tires, as the XR3 bike is spec'd with them. Correct? How wide a tire will fit?
Vincent M V.
Are these available as framesets? Not overly thrilled with some of the components and would like to put together my own build.
Nicholas S.