This carousel displays a list of buttons that updates the main product image when a button is clicked
Assos
Zegho Noir Sunglasses
Temporarily Out Of Stock
Item # AAS0157
Don't get too bummed. This item is on the way and will be available for purchase as soon as it rolls into the warehouse.
Can't wait? Consider one of the other Interchangeable Sunglasses we have in stock.
View Similar Products
Description
Clearly refined.
In the transient world of cycling clothing, Assos strives for permanence. At their best, the Swiss company produces apparel that goes beyond being merely that. Their stuff is wearable bicycle componentry that has a timeless fashion and an honored tradition of durability. Because of their track record, it's no surprise that they ventured into eyewear with the Zegho, a sunglass that is the equal of their most storied gear.
Zegho, pronounced 'Zay-go,' is a different animal than your typical sports eyewear. You know just by glancing at it; the design cues look to come from the runway shows they create for debuting Assos garments. The look not only stands out, but turns heads. The Zegho is futuristic while being contemporary, fashionable while being practical.
These attributes are typical of Assos, evidence that its design is as smart and thorough as their paradigm-changing jackets and shorts.
And because it is Assos, they looked at every single aspect of eyewear to figure out what works and what doesn't. It is for this reason that they partnered with Carl Zeiss Vision, a leader in lens technology. Zeiss has a reputation for producing lenses of amazing clarity. They work in eyewear, but also in microscopes and camera lenses. Their reputation is similar to Assos in that their products are thought of as 'elegant and well-constructed.'
The Zeiss lens spans the face, 17cm across and 6cm top to bottom at its tallest, affording a full 180˚ field of vision. With this completely unobstructed view, you feel less like you're behind a lens and more like you're headfirst out into the world. The lens has zero optical distortion, which they refer to in their shorthand as Assos zOd.Tec. This is an amazing feat considering the long compound curvature of the lens. The lack of distortion is absolutely refreshing. If you regularly wear shabby lenses and try these on, you'll see a remarkable difference.
Assos chose to use polyamide for the lens because it's lighter, more flexible, and more durable than polycarbonate. It has excellent optical quality and significantly better impact resistance as well. As such they were certified Optical Class I by Certottica, the Italian standards agency.
Like their garments, Assos worked to optimize the fit of the Zegho. So rather than using a continuous curve lens, like a base-8 or base-7, the Zegho lens is curved to match human facial structure. The lens is big around each eye for maximum protection, but sculpted down elsewhere to keep the weight down and to reduce the likelihood of fogging.
You'll notice that the lens has a short, sharp transition from dark to clear about 2/3 of the way down from the top. They call this Tunnel View or TV. It is unique to Zegho, and there's a patent pending on it. The idea comes from Assos designers not being satisfied with photochromic technology. They live in a land where they can be bombing down a sunny mountainside, go around a turn, and shoot into a dark tunnel. Photochromic lenses can't change fast enough in this situation. So by making the lower 2cm of the lens clear, you'll simply need to tilt your head back a bit to see straight ahead through the clear portion of the lens. There's no need to take a hand off the bars to remove your eyewear in low light. You'll always be in control and still have eye protection.
Assos made a conscious decision not to polarize their lenses. Here, too, they were considering safety when descending at high speed. The way they see it, if you're descending on a road that is wet in sections, the light reflecting off of the water is a simple, time-proven, visual cue that could save you from going down on slippery pavement.
The final technical hurdle is the reality of riding outdoors. In order to handle the sometimes grimy environment of cycling, the Zegho employs Ri-Pel. This is a Zeiss coating that hardens the lens, smoothes the surface, and is transparent so it doesn't alter the light transmission percentages. Thanks to this coating the lens is anti-smudge, anti-static, chemical resistant, easy to clean, hydrophobic, oleophobic, and more durable.
The Zegho is available with two lens versions. The first is the Grey G7026 neutral tint. It has 8-18% light transmission. The second Zegho lens is the Yellow G2016 high-contrast tint. It has 80-100% light transmission. The yellow tint selectively reduces blue light to increase contrast and depth perception. This is why they're great on overcast and rainy days and also at night. The bottom of both lenses is clear, though it still blocks UV rays.
While the lens makes up most of the Zegho, the arms and nosepiece hold it to your face, and Assos decided to revisit all the conventions and improve them. The first thing you'll notice is that the arms are long, thin, and flexible. They capture your head shape softly, but confidently. Assos calls this Zeropressure, and it works because they wrap well past the ears. Likewise, the nosepiece is flexible, but has a sub-structure that can be bent to a general shape. The points of contact are covered in a sticky rubberized material they call clickFace that holds onto skin, even when sweaty. There are also mounts at the ends of the arms for an included elastic strap if you're looking for even more security.
There are three versions of the Assos Zegho -- Noire, Werksmannschaft (sometimes referred to as Super Leggera), and Amplify. Noire comes with the Grey lens and Black on black striped arms. Werksmannschaft, which translates into Official Factory Team, comes with the Grey lens and White and black arms. Amplify comes with the Yellow lens and Black and white striped arms. Assos recommends cleaning the lens with water and mild soap. Shake to release excess water, and use the included micro-fiber cloth to dry and polish.
Zero-distortion Zeiss lenses
Anti-grim lens coating
Tunnel Vision gradient fade
Full coverage
View more Interchangeable Sunglasses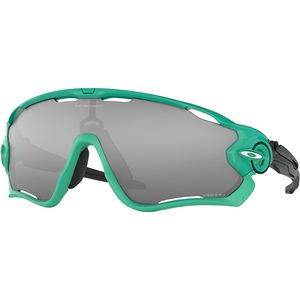 Oakley
Jawbreaker Prizm Sunglasses
Current price:

$172.80
Original price:

$216.00
Sale
20%
Off
4.5 out of 5 stars from 25 reviews
5
25
(25)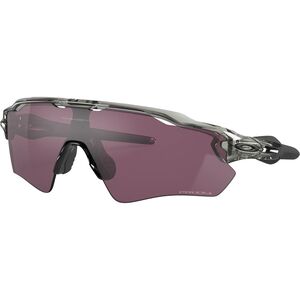 Oakley
Radar EV Path Prizm Sunglasses
$140.80

-

$156.80
Sale
20%
Off
5 out of 5 stars from 13 reviews
5
13
(13)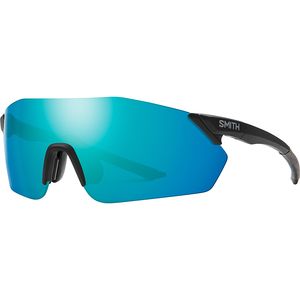 Smith
Reverb Chromapop Sunglasses
Current price:

$159.20
Original price:

$199.00
Sale
20%
Off
4.5 out of 5 stars from 3 reviews
5
3
(3)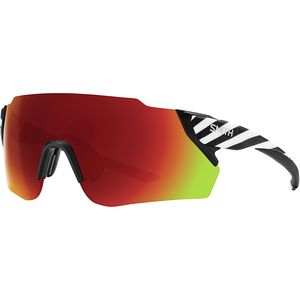 Smith
Attack MAG Max ChromaPop Sunglasses - Men's
$124.50

-

$207.20
Sale
50%
Off
4 out of 5 stars from 19 reviews
5
19
(19)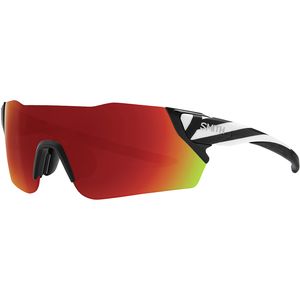 Smith
Attack MAG ChromaPop Sunglasses
$136.95

-

$207.20
Sale
45%
Off
4 out of 5 stars from 15 reviews
5
15
(15)
What do you think about this product?
In spite of the price, not overpriced
Familiarity:

I've put it through the wringer
I wrote a review of the Zegho Amplify (yellow lens) Sunglasses, and it applies to these as well. I'm basically copy/pasting the review below, removing references to the yellow lens (see my review here: https://www.competitivecyclist.com/assos-zegho-amplify-sunglasses#review-atg669460) I've been wearing 'premium' sunglasses for a long time, from a variety of brands, and long ago learned about the benefits of non-polarized lenses. I purchased a pair of Zegho Amplifys and I loved the way they disappeared from my awareness once I put them on. So, what makes the Zegho sunglasses better? 1) The lack of interchangeable lenses mean that these glasses do one thing perfectly, as opposed to a wide variety of things not quite as well. 2) They are lighter, so I hardly notice that I'm wearing them (3, 4, 6, and 7 contribute to this feeling as well). 3) They are extremely flexible so the ear pieces wrap around my head without being tight. The lack of pressure behind the ears is a huge deal for me as excessively tight glasses cause headaches. 4) No blind spots. The hinges are beyond the edges of my peripheral vision so I don't feel like I'm wearing glasses. This seems like a subtle thing, but it's a game-changer for me. 5) Flat temples. A plus if you use a Garmin Varia Vision like me or if you wear your glasses under your helmet straps. 6) Full coverage. These things have the same coverage as ski goggles (minus the padding), so I can't see the edges of the lenses. Again, this contributes to the sense that I'm not wearing glasses. 7) No optical distortion. I never even knew that I wanted this, but subtle optical distortions are now noticeable on my 'cheaper' glasses. 8) In spite of the price, not overpriced. Go look at Smith/Rudy Project/Revo/Oakley. Look at their 'best' cycling glasses. Try them on. Note the price... most are about 10-15% cheaper than this and nowhere near as good. Summary: Where's that 6th star? I need another star for this review.
J Bond
I'm spoiled after finding these!
Familiarity:

I've used it once or twice and have initial impressions

Fit:

True to size
These are amazing glasses. So lightweight and with a clear view, you'll totally forget you're wearing them! Expensive, yes... but a great brand and awesome quality. These are absolutely worth it.
Angie G.
>Rating:
December 29, 2013
Unboxing the Assos Zegho cycle sunglasse
By Bike Radar
Cameron