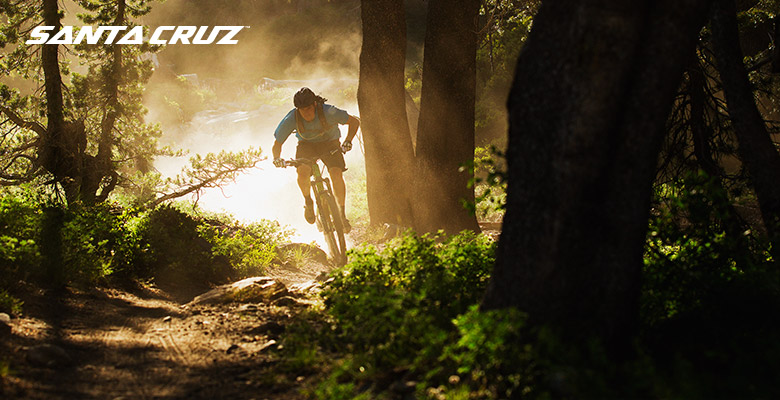 Few brands have captivated their audience like Santa Cruz Bicycles. Year after year, Santa Cruz tops polls as the most sought-after mountain bike brand in the industry. Why? The reason is simple: Santa Cruz aims to build the best possible bikes so it can ride them. That's right, from painters to engineers to builders to the owner, Santa Cruz shares a passion for the trail as fiery as yours and ours. At Santa Cruz, bikes are life—not just a business, a career, or a job.
Santa Cruz is run by riders that double as perfectionists. If Santa Cruz can imagine a better way, they aren't afraid to start fresh. However, Santa Cruz is stubborn about more than just its design work. It understands that blue sky thinking amounts to little if there isn't outstanding execution. In short, Santa Cruz delivers. Its works closely with suppliers to ensure that every tube meets its specifications. It continually strives to improve quality control measures—frames go through rigorous tolerance, alignment, critical dimension, and weld checks throughout production, only to do it again before each process at its warehouse in Santa Cruz—quality control, powdercoat, decal, and assembly. You're not going to see a Santa Cruz frame that's 5mm out of alignment out of the box. It'd never make it out the door. Tolerances are kept so tight, you're virtually guaranteed that your bike will rail dirt.
What other company has the cojones to mess with success? Who would even recommend it? Owner Rob Roskopp (yep, that Roskopp) admits it's a somewhat selfish interest. He wants to ride the best bike. Period. And his employees want the same for themselves. In the end, we all benefit.