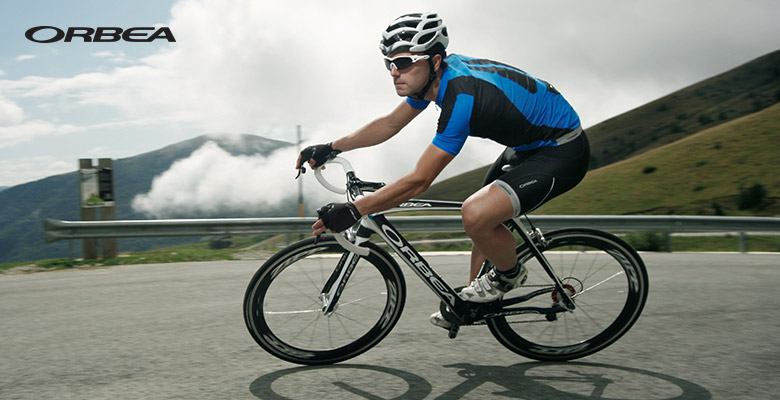 Take a look at those who hail from mountainous regions and you'll see tough people, but practical, committed, and passionate people. Perhaps it's the hard living that makes them so. With roots in the Basque Country of Spain, famed for its rugged landscape and its exhausting week-long home Tour, Orbea embodies the general attitude of the region. You may know them as a bicycle manufacturer and a long time sponsor of the Euskaltel-Euskadi Professional Cycling Team. In the past, however, They've made guns, ammo, and even chocolates, much like Hershey here in the States. In fact, Orbea has been a family business since the 1830's.
It wasn't until after World War I that the demand for gun-making ceased. At the time, cycle sport was beginning to gain in popularity, and their metal working skills seemed a perfect fit for bicycle production. Thus began the tradition of Orbea racing bicycles in 1934. Orbea is known to produce racing bicycles that climbers ride to the heights of the grand tour's mythical stages. And like the crazy Basque fans that run alongside their favorite riders, holding umbrellas over their heads as they climb to shield them from the heat of the Spanish summer sun, Orbea designs bikes and builds them with similar fervor and passion. At the same time, the bikes are practical. You can see it in the understated colors (Basque Orange notwithstanding) and straight lines - swoopy tubes are too fanciful.
Part of their magic is that Orbea strives to be at the forefront of emerging technology. Remember when titanium bikes were falling from grace, with costs soaring and promised weights that never materialized in a bike that could handle a serious stomping on the pedals without yielding this way or that? Orbea was ready for carbon then. They saw it as the next step in the evolution of the racing bicycle. In fact, they had predicted its surge in popularity and already had their own production facility in place and were ready for action. For the consumer, it was simply a matter of placing your order and getting your bike.
While some bike brands build everything from leisure bikes to ProTour race bikes, Orbea operates within a narrower range of focus. Their aim is towards performance. it's evident in their longstanding support of the Euskaltel-Euskadi Professional Cycling Team. And it's evident in their current line-up. The stealthy Ordu takes aim at the time trial and triathlon riders who need the fastest, most comfortable bike possible, and the mouth-wateringly gorgeous Orca is a bike to behold. Only the ride eclipses the aesthetic. The Alma Carbon 29er has stood the test of time; it was in a league of its own when it was introduced in 2007, and other manufacturers are still trying to catch up. Not ones to rest on their laurels, Orbea has recently launched the Occam Carbon. it's a full suspension 26" bike that's poised to surprise with its unmistakable Orbea styling and all 'round performance.
Orbea's performance oriented vision steered them to SRAM road componentry. They were the first to offer full groups on their complete bikes. And they're among the first to offer Shimano's exciting Ultegra Di2 group. Part of Orbea's ability to respond quickly to market trends is that they're a smaller company than a few of the major players in the bike market. Another reason is the community within the company. it's actually a co-op, and a majority number of the employees of Orbea Spain own the company. what's good for the business is good for the folks that make the magic happen. that's why they keep a narrow focus and aim to offer the best performance bikes available.