Customization & Convenience: Buying a Bike From Competitive Cyclist
At Competitive Cyclist, we want you to be totally satisfied with your next bike purchase. Accordingly, we've given you two convenient ways to buy your dream bike from us.
Contents
1) USE OUR CUSTOM BIKE BUILDER
I want to select a frame and build a custom complete bike, while exploring all of my component options. Or, I only want to buy a frame.
When you've found a frame that you want to buy or build up as a custom complete bike, simply click on it. On the right-hand side of the product page, you'll see a drop-down box that says, 'Select Options.' Choose the frame size and color that you want from the list, and then a new drop-down box will appear that says, 'Select Your Package.'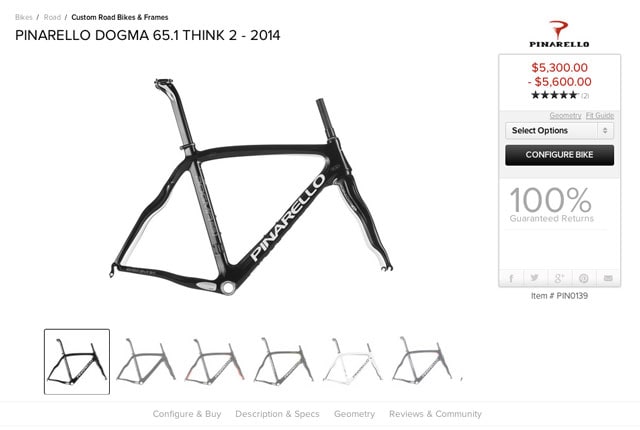 At this point, if you're only looking to buy a frame, you're able to select 'Frame Only' from the drop-down box, and then add the frame to your cart.
Or, to continue with your custom build, choose from any number of pre-set component groups that are anchored by parts from SRAM, Shimano, and Campagnolo. Choose one group as a starting point, and click 'Configure Bike.'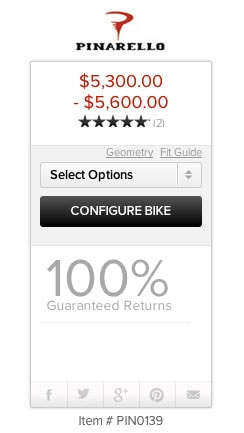 The Custom Bike Builder will present you with a compatible group of parts for your frame. You may find that one of our pre-set component groups meets your needs—we've leaned on our employees' expertise to make sure that each group provides a superb blend of both value and performance. But by no means do you have to leave everything as is—you're able to swap out parts as you wish. The Builder lets you know how changing parts will affect the final price and weight of your bike. Remember that we're always willing to help you customize your build. Today's products and standards can be confusing, so please contact us if you have questions about the compatibility of components you're substituting.
Explore as many different builds as you like. We designed our Builder to educate, first and foremost. However, when you're satisfied with your custom build, just click 'Add to Cart' to begin the checkout process.

2) BUY A COMPLETE BIKE
I'm shopping for a complete bike, and I prefer the convenience of having the components already selected for me.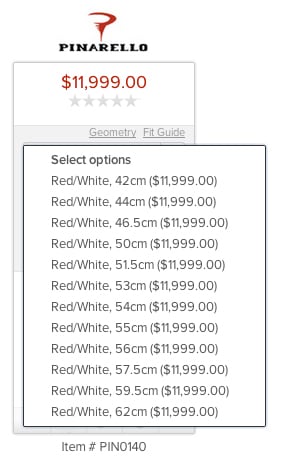 Buying a complete bike from Competitive Cyclist is as easy as it gets, and all of the complete bikes that we sell are assembled with the same attention to detail as the custom bikes that leave our shop. When you've settled on a complete bike, simply select your color and size, and click 'Add to Cart.' Remember that your complete bike will likely not include things like pedals, water bottle cages, and computers, so you'll need to add those to your cart as desired.

3) HOW TO ASSEMBLE YOUR NEW BIKE
READY? GET STARTED
Shop Complete Road Bikes >
Shop Complete Mountain Bikes >
Shop Complete Cyclocross Bikes >
NEED HELP?
If you have any questions during your bike-buying process, don't hesitate to contact our experts—they'll be happy to walk you through every step.
OTHER IMPORTANT LINKS
Read: Expert Service & Passion: About Us

Use: Our Fit Calculator