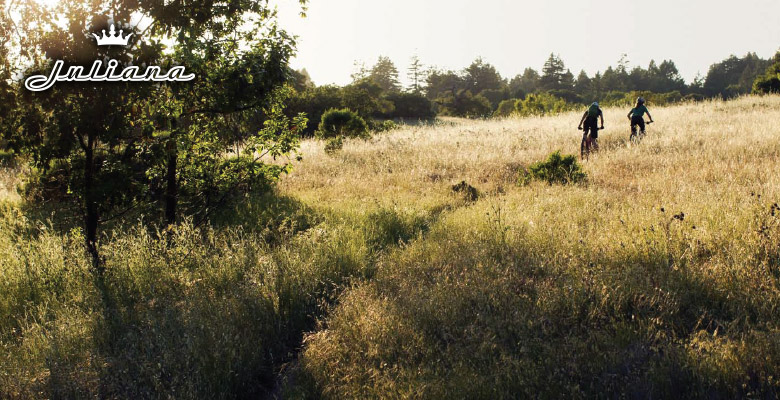 At the start of the 'Nineties, when mountain biking proved to be more of a conservative bicycle industry than a fat-tire fad, Juli Furtado was making waves in the budding professional off-road racing scene. In a half decade, she accumulated numerous world championships, but that streak was short-lived due to circumstances out outside of her control.
Furtado was forced to retire early from racing for health reasons, and she moved from the hub of Durango, Colorado to Santa Cruz, California in order to pursue other passions. She did, however, keep one hand in the mountain-biking world by working with Santa Cruz Bicycles' grassroots racing program, and even had Santa Cruz's first women's mountain bike named after her—the Juliana, arguably one of the bestselling women's mountain bikes to date. When Furtado was competing at the top of her game, it was the start of the mountain bike renaissance, and front suspension was just becoming standard issue.
Between her retirement and today, Furtado continued to ride recreationally, and enjoyed the rapid development of new technologies. Of course, this has included full-suspension, disc brakes, carbon fiber, and new wheel sizes, including the 27.5-inch and 29-inch standards that define the modern mountain bike. And while the Juliana model provided aspirational women an entry-level bike, there's always been a void in Santa Cruz's full line of bikes.
That brings us to the Juliana of today. Now a division of Santa Cruz that's headed by Furtado, Juliana's model lineup includes an aluminum hardtail, a single-pivot full suspension that's based on the original Juliana, and two Virtual Pivot Point bikes. Everything is proportional to properly fit the fairer sex, only without overdosing on cute. From the cranks, to the handlebars, to the saddle, and to the wheels, Furtado ensured that the ride's optimized for you.