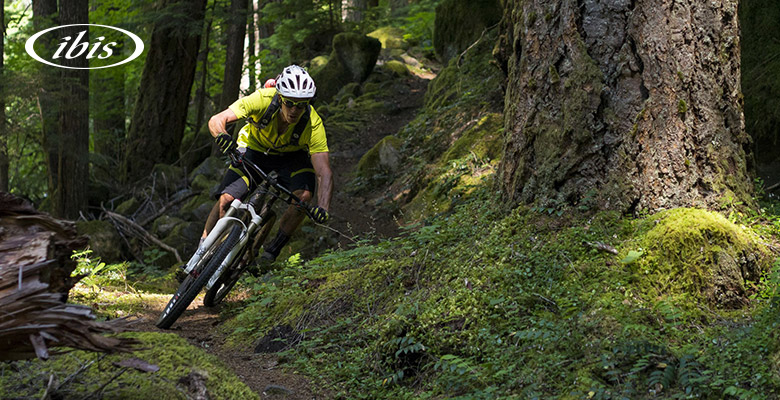 Let's talk about the Mountain Bike Hall of Fame. Not the one with a museum and a trophy case in Crested Butte. We're talking about a more personal one—the one that each of us carries in our minds. And when we think of our list, we think of three bikes in total: The Wicked Fat Chance, the Bridgestone MB-0, and the Ibis Mojo. All of them are circa-early 90s. All of them are steel hardtails. All of them were must-have frames back in the day, because they reflected all of the right obsessions: Welds, paint, tubing, and the perfect harmony of function and aesthetics.
Fat Chance. Bridgestone. Ibis. They're three companies with a massive collective legacy. It's not just because of the technical innovation they developed some 15 years ago. It's not just because of the mass arousal they inflicted upon the mountain bike world. It's mostly because of the spectacular ways that each of them collapsed as the sport went from being a niche to a cultural phenomenon.
And of these three, which one isn't like the others? Ibis. Why? Because unlike the still-defunct Fat Chance and Bridgestone, Ibis was resurrected in 2005. The new Ibis is here in full-effect. It's left Sonoma County for Santa Cruz, but geography aside, what made Ibis so beloved is no less in effect today. Its OCD on best-of-the-best materials is just as fiery: What was butted steel and Ti back in early 90s has morphed into a fixation with carbon. The man who IS the brand, OG Ibis founder Scot Nicol, with a major hand from Roxy Lo, is still at the helm. And the Ibis vibe—that twisted joy that once brought us Moron tubing, hand job cable stops, and toe jam pump pegs—is still its guiding light.
The Ibis lineup covers every conceivable need—the Ripley might provide the most fun that you'll ever have on a bike, the DW-Link Mojo series is destined to be an all time classic trail/all-mountain bike, and the Hakkalugi is already taking home Rainbow Stripes.