Gear Review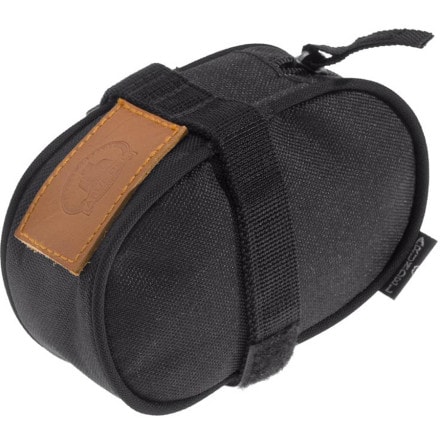 Posted on
so far, so good...
pretty impressed with this bag overall. i can fit two road tubes, two 16g co2 carts, lezyne trigger drive head, park patch kit, sram powerlink and a lezyne sv10 multitool. everything fits perfectly; no extra space, no bulging out.

the main reason i like it is because of the look. generally, saddle bags are hideous; this one's not so bad and serves its purpose quite well for the most part. i do however have a couple words of caution:
1 - the only real problem i had was that the corner of the multitool started rubbing a hole in the bag's side. i'm not sure if it's how i had it packed in there or what but i've pared it down to one less tube and a shop rag instead (really a nicety during roadside repairs) with the multitool packed differently. we'll see how that goes...
2 - if you have a decent setback on your saddle, your thighs may rub against this. totally depends on bike fit/saddle/rider. happens on one bike of mine, but not the other; same saddle design, slightly different setback.
3 - pack it with the tubes towards the leather strip or "top" of the bag, then put everything else underneath. this will cushion it so you don't have metal co2 carts or multitools banging against your seatpost clamp every time you go over a bump (very annoying)

also the photo that realcyclist currently has up is of the arundel uno, not the dual.
View More Details on Arundel Dual Seatbag