Gear Review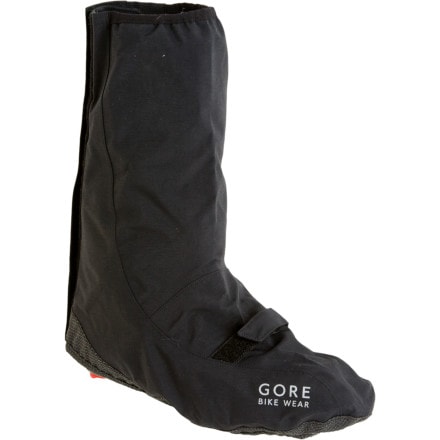 Posted on
Sizing and height
I'll give these 4 stars. Totally as advertised; completely waterproof and the little velcro tab on top helps pull in some access material as these are quite roomy.

I have these for commuting and I use a set of Gore Race Powers for my road shoes. Both are sized the same and both are way off in the size range they are stated to fit.

A couple negatives: why are these so freakishly high? I find it totally unecessary. The Race Powers are much lower, as are all other overshoes I've ever used. Also, build them so that uppoer cuff can be done up a bit tighter as it'll do a better job sealing out moisture for longer (when you are wearing these with bare legs in pissing rain, for instance, in an effort to keep your shoes dry...it will work for along time if that upper seal is good).

Now for the sizing. I am copying and pasting my opinion of how a sizing chart for these should read from my Race Power Overshoe review:

S = 39-41EU / 5.5-7.5US
M = 41.5-43.5EU / 8-10US
L= 44-46EU / 10.5-12.5US
XL= 46.5-48.5EU / 13 - 15US

If you have really narrow/low volume feet you could likely drop a 1/2 size or 0.5EU from the above recommendations, for instance I wear a 44EU in everything (US10) and I use size M in these. The L's are just a touch too big.

We'll see how the Kevlar parts of these wear over the long haul. I know from experience with overshoes that the velcro parts last extremely well.
View More Details on Gore Bike Wear Universal City OverShoes