Gear Review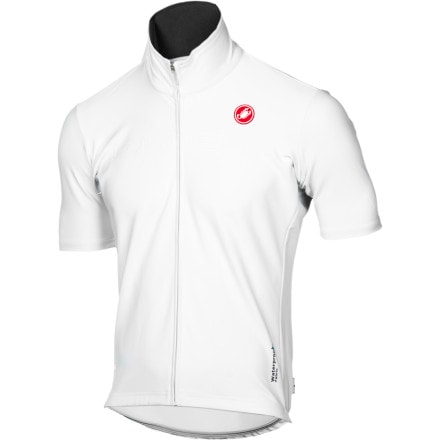 Posted on
Nice jersey for Pacific Northwest
Here in Oregon weather from Fall through Spring is hard to predict. Usually there is a chance of rain, and I will pack a rain shell just in case. This new Castelli rain jersey may be the perfect product for cool and wet days.
Here are my impressions so far:

I went on a short one hour ride yesterday in typical Oregon rain/drizzle/fog and high 50s. At the end of the ride I did feel a little moisture but could have been persperation. Temperature-wise I was very comfortable.

The fit is typical Castelli (i.e. snug). The construction is fine quality, and the material is a heavy-stretchy fabric that wahes well. The windstopper fabric does stop the wind and helps wick the sweat off. Waterproof? Well, the jersey has a little logo that says waterproof but I'm not completely sold on that, yet. Water does bead on the material, but I would describe it as water resistant when exposed to constant rain.

For me I think I can wear this jersey, light short-sleeve baselayer and arm-warmers down to about 45 degrees and take the warmers off in the high 50s.
One reason I gave only 4 stars is because the white color does not look good after a sloppy wet ride. It would be nice if castelli would make this jersey with some of their fancy graphic designs. All in all a very nice product.
View More Details on Castelli Gabba WS Rain Short Sleeve Jersey