Gear Review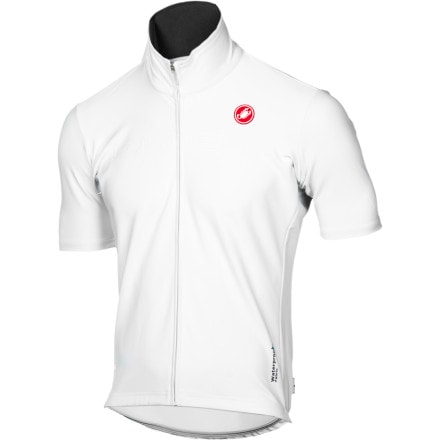 Nice jersey for cool-cold weather riding. I have used it a couple times now with pearl izumi no sleeve trasfer base layer in 40-50F degree weather instead of taking a normal jersey and ight wind shell. Add some arm warmers and it works great in anything below 50F - not to warm for me. Optimal for me in this jersey w light base layer is 40-45F, still good from 45-52F, need to let down neck zip from low 50-high 50's. At 60, you can still wear it, but it does feel a bit warmish depending on your effort. Fit is comfortable with nice fleece-like interior.
Pros
-Wind protection is way better than my lightweight shell and you dont have to deal with flapping in the wind or a huge lump in your jersey back pocket. + you dont have to carry an annoying shell in your jersey pocket .
-Fit is snug, but stretchy.
Con's
-price - but nor really...how much did you pay for a jersey + wind vest?

Note on sizing. I'm 5'10", 150lbs average build. I usually wear a small in Capo tops and meduim in Castelli tops. i should note that i like to wear my jersey's snug and i have a short torso. I initlally ordered the Medium, which was fine but a little looser than perfect for me. I was going to keep it, but then i tried the small. I think small fit me better. Maybe because the stretchy material.

Have only had it in light rain and it performed well.
View More Details on Castelli Gabba WS Rain Short Sleeve Jersey