Gear Review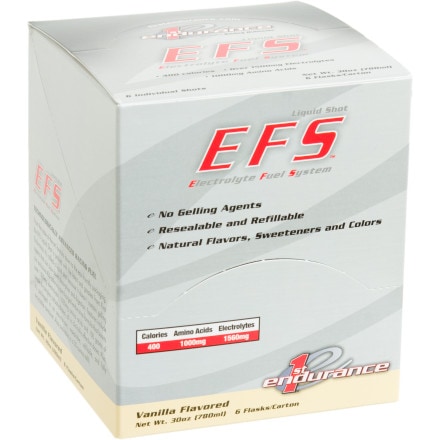 This fuel is great, in a blog post once I called it rocket fuel.
http://perogoats.blogspot.com/2009/04/drb-50k-is-rocket-fuel-powered.html

What I like most about this gel is the consistency, it's more like water than a gel, the flavor is somewhat sweet, but not gagging sweet...I also like the fact that I'm not only getting calories, but electrolytes and amino acids while consuming it. One flask is about equivalent to 4 gels, so you can carry it in your hand and take a small chug every 30-40 minutes. Try it, you'll like it!
View More Details on First Endurance EFS Liquid Shot - 6 Pack