Gear Review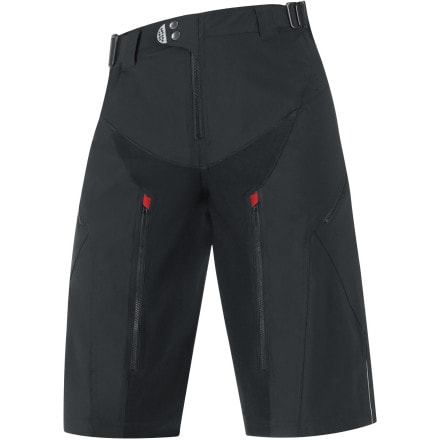 Posted on
Great unless you plan to pedal for a while in them
Update: dropping to 2 stars from 3 and sending back. These are supposed to be for riding in. They make a far better casual short. Maybe these work for others?

I want to like these but they have one serious flaw rendering them pretty much useless (IMO) if you spend serious time in the saddle and are wearing these with the liner short.

First the good: very comfortable. They fit pretty bang on with the size chart which is often hit or miss for me in Gore product. I am a 33.5 waist and went with a medium. I am definitely at the end of the range but would not want the next size up as I do no believe I'd be able to get the waist cinched tight enough. The waist adjuster is nice. It's not a Velcro tab but like a plastic ring affixed to the belt that you can just slide at will...tough to explain but it works very well and can be done with one hand and it stays put. All shorts should have this.

The knee length is cool. They are very light and the front vent zips are super easy to get at and pull on the fly, plus the vents are big and funtional. They also have a small pocket/vent at the small of the back that I generally leave open to vent a bit...I'm not sure it does too much but it must dump a bit of heat/moisture.

The side pockets are large and functional and zips are easy to get at and operate even with one hand while riding.

Now for the bad. I can see these being a good bike park short where you're not pedaling a lot and are out of the saddle most of the time, but for all mountain, xc, epics (heck, anything greater than an hour, really) you will chafe your ass raw and here's why. Gore has made the backside middle and the area between the legs out of a slightly more robust lycra. It's not the super slippery kind you'll find on your road bibs, but a bit thicker and non-sheeny. It will not slide on the liner short; there is too much friction between it and the saddle and it and the liner short. What this means is when you're seated and cranking and moving all over the saddle on some tech xc the short tries to pull the liner with it (and this would apply to any liner short not just the power ones these come with which is a fantastic liner BTW) and thus is effectively pulling the seat of your liner thus causing copious amounts of friction between your skin and the chamois thus chafing the hell out of your ass.

They're a brilliant short in concept as they are so light and have so much give to them, but the fact they will not slide over the liner as a cordura type short would is a deal breaker if you are going to pedal in them.
View More Details on Gore Bike Wear Fusion Shorts