Gear Review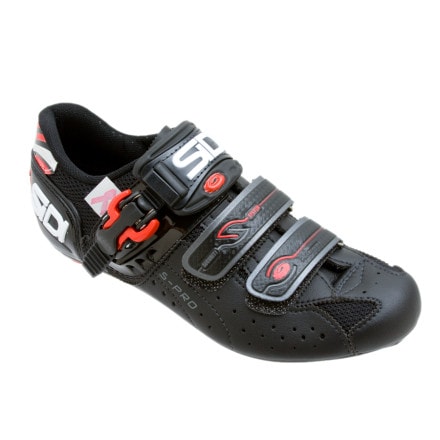 Posted on
Great shoe and shoe fit: 1/2 size smaller than US size
This shoe is my first road bike shoe after all the years of wearing touring/mountain bike shoe. After lots of research, I finally come across to this shoe. Not only it's beautifully designed (typical European elegant design), but this shoe is so comfortable to wear. It hugs my feet nicely and it feels snug comfortably.

I know there are a lot of questions in regards to the sizing. So here's my experience. I'm 5.3 and I wear US 7.5 size (= 39.5 European size). I managed to try both 39.5 and 39 at the same time, and ended up buying size 39. Size 39 fits really snug while size 39.5, even though it feels a little roomier but I can feel a tad larger. I even did a comparison of feel by wearing size 39 for an hour, then took off the right shoe and swapped it with 39.5. (so left shoe was 39, right shoe was 39.5). Then, I sat down for 30 minutes with both shoes on. After 30 minutes, I could feel the difference between the two shoes. Size 39 fitted snugly on my feet while size 39.5 felt a little larger (similar feeling if you wear a shoe that's 1/2 size larger or maybe like wearing sneakers).

My old shoe (Shimano), I wear size 39 too. So my recommendation would be buy 1/2 smaller than your usual size, if you like the snug feeling. But if you like something roomier (feels like wearing sneakers, probably) then buy your regular size. The conversion between US size and European size on the drop down menu is correct. However, if you want to buy Sidi genius 6.6, their sizing is a little different. So this review is only for Sidi Genius 5 Pro Carbon.

Also make sure you line up the letter "I" and "D" on the top of the highest part of your foot when you try it on. It makes a huge difference on how it feels.

Hope this helps.
View More Details on Sidi Genius 5 Pro Carbon Women's Shoes