Gear Review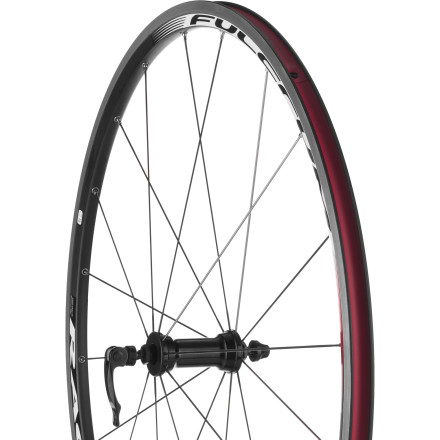 Posted on
Excellent budget wheelset
These are an amazing deal at the sale price. I bought them to put on a road bike I recently got, as an upgrade from the stock Alex wheelset.

These fulcrums arent all that light or aerodynamic, but still seem to be fantastic wheels. Hubs are well made and well designed. Spokes seem to be high quality. Freehub is heavy, but durable since its steel and not aluminum and has a nice noise (not too loud but not too quiet). Spoke tension is high and they seem to respond well to accelerations.

You may be a little underwhelmed when you pull them out of the box, I was myself, mainly beause they felt heavier then I expected, and heavier than the claimed weight. But give them a chance... If you are more concerned with actual performance than weight then i think you will be more than happy with them, and you would be hard pressed to find better for the price.
I actually had purchased a lighter but similarly priced wheelset elsewhere before these but returned them because lightweight was their only redeeming factor. These fulcrums are way better in every way, just considerably heavier.

I suspect the CX decals is keeping road bikers away from these, but even though thu say cx they are just the road wheels with extra protection do the bearings from grit ad water and whatnot, which to me is obviously a good thing for wheels that will see day to day, year round use.

As for the the star rating, I'd give them a 4 overall, say of you were buying at close to retail. But at this sale price,they are an absolute 5 star as a under 2 hundred dollar wheelset.
View More Details on Fulcrum Racing 5CX