Gear Review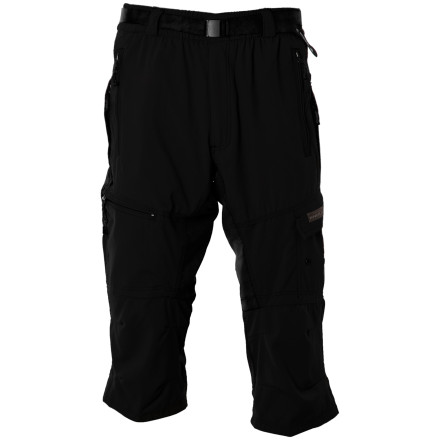 Posted on
Could be fantastic: revised
As we age or gain weight, just who should be wearing lycra garb? I'm very happy to see baggy cycling apparel and Endura's build quality is amazing. I wear Assos cycling lycra and I would compare Endura to Assos. They look nice, the liner is a quality product in itself, there are a ton of pockets well situated for stuffing gear and not hindering one's riding. I wear a 35" waist and the XL has more than ample room.

However, the riding experience lags far behind the appearance of these knickers. I prefer a thin pad for anything less than 100 miles and the liner pad of these knickers is too dang thick and stiff. The back of these knickers is cut too short for a comfortable riding position on my road, mountain and cyclo-cross bikes.

My experience with these knickers and spring time riding has been decent, they've kept me fairly warm and dry. Unfortunately, the inadequate cut of the garment will not allow me to recommend them or purchase another pair.

After 400 miles of spring and early summer riding with this garment, I have to they are awful. The fabric has pilled even though I've followed carefully the care instructions.

If you leave the liner snapped into the waist band of the shorts, soon that liner is hanging around your mid-thighs when standing or bunching up in your crotch while riding. The back of these shorts is cut too damn short!

I wish I could like this garment, but it plain sucks.
View More Details on Endura Hummvee 3/4 Length Shorts