Gear Review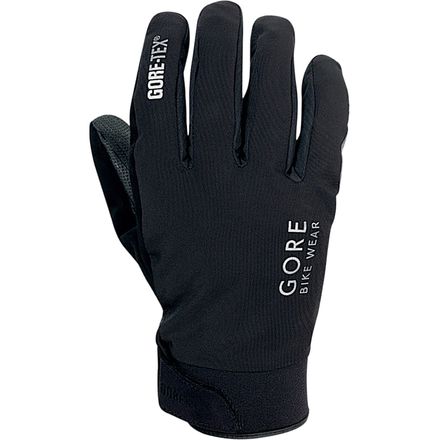 Posted on
Close to great, but just close
I like these gloves much more than the Gore Cross gloves - see my review of those - but they still have some issues:
Finger length - same as the Cross, but not as bad. If you put your hands in the hoods, the gloves seem to restrict the extension of the ring finger as you reach for the levers. So, either there should be more room or a deeper cut between the pointer and the thumb, or there should be longer ring and middle fingers.
Bulk - pretty good, but still a bit tricky to reach into your rear pockets while riding. Can't imagine having to try to work a barrel adjuster with the gloves on.
Gauntlet length - would like it to be a little longer. The gauntlet is short enough that it's not clear if it's intended to reach over my jacket/jersey cuff. See the comparison to some old PI Gavias that are just a little bit longer.
Gauntlet closure - the PI Gavia zipper and Gore Cross glove pull string seem to be easier adjustments than the Countdown velcro closure.
As for warmth, not sure why people would expect these to work well below freezing, except that the Gore website says they are good for comfort on "any ride." Then again, the Gore web site says these are mountain-specific/intended gloves and not road gloves. ???
I'm 5' 10" with average to small sized hands and fingers and I needed an XL / EU 9.
View More Details on Gore Bike Wear Countdown Gloves