Gear Review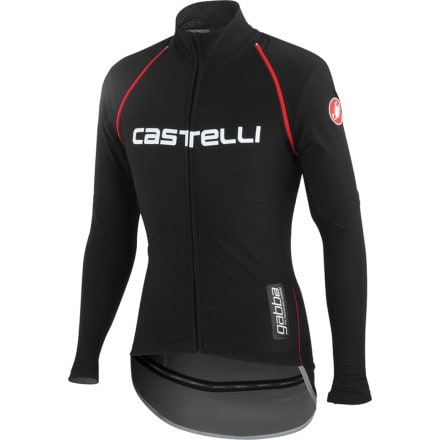 This has to be one of the most versatile pieces of cycling clothing I own.

I can wear it short-sleeve, long-sleeve, in the wind, in the rain, and it takes it all in stride. The fabric is heavy enough and protective enough to negate the need for a dedicated jacket or wind vest in early spring or fall conditions. It is definitely too heavy to wear in the heat of a Utah summer, but that is not what it was made for.

The removable sleeves are a wonderful feature and definitely beat a pair of arm warmers when it comes to comfort. The previous reviewer is right to mention the difficulty of removing or installing the sleeves. I can take them off without assistance, but to put them back on I need to remove the jersey or have someone help.

That minor grip aside, show me a more versatile cycling top for early season riding and I'll happily switch. Until then, I'll be rocking the Gabba with a big grin on my face.
View More Details on Castelli Gabba Convertibile Jacket