Gear Review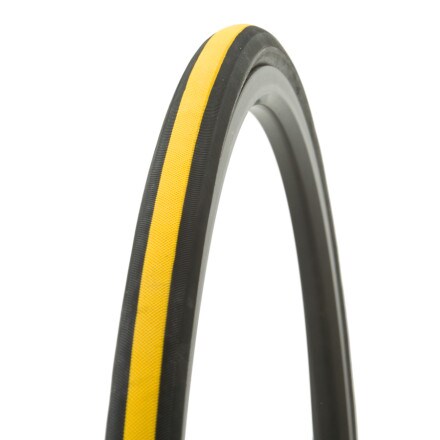 Posted on
All around fantastic tire
Vittoria is one of very few tire manufacturers that exclusively builds bike tires; and the focus shows. They use the same technique to build these as their pro-level tubular tires (hence the 'Open' in the name) and this tire has one of the highest thread counts readily available (if not the) in a road clincher. Note- There are other tires on the market that publish a higher number- however if you dig into their literature you will find many of them are stacking multiple layers at a lower count and publishing that number (which is the equivalent of throwing a second 150 count sheet on your bed and saying you have 300 count sheets- it's bs).

This tire has a thinner and more durable casing thanks to the high TPI which translates to a very smooth ride and a tire that handles higher pressures (although the efficiency of tires running higher than 120psi on asphalt has been called into question). In my experience there is no increased chance of flatting due to the thinner casing (and in fact the only people i've dealt with that have had flat issues weren't properly inflating their tires before every ride and i suspect they were running these far below Vittoria's suggested minimum pressure of 120psi). I typically run mine in the 110-115 range through the grittiest and dirtiest times of winter with few problems from road debris.

As others have mentioned these tires excel in wet conditions as well as dry and the cornering is downright confidence inspiring.

If you want a durable, all conditions, performing tire it's hard to go wrong with an Open Corsa... Vittoria sits at the top of the class along with the likes of Vredestein, Dugast, and Challenge in their respective specialties.
View More Details on Vittoria Open Corsa Evo CX Tire - Clincher