Gear Review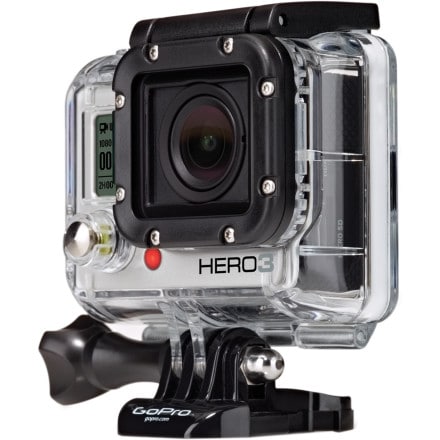 I have used both the original Hero and the Hero2 for many years and have shot hundreds of hours of video and many thousands of stills with those cameras. I held off on getting a Hero3 for a while to let GoPro work the very well-documented bugs out before getting one, but finally took the plunge about 2 months ago. After many hours of use of the Hero3, my synopsis: these things freaking SUCK!

I started with a Hero3 Black, but after shooting photo test targets, it became painfully clear that the optics of the Black were totally subpar, as was the white balance (compared to the Hero3 Silver, and the Hero2). That, and it spontaneously erased my memory card on multiple occasions. I am using the same memory cards GoPro sells on their website and keep my cameras up to date with firmware. Furthermore, the camera froze, requiring pulling the battery, and along with deleting all my images at random intervals the optics and white balance were terrible. Goodbye...

So I picked up a Hero3 Silver hoping for better days. Yet again, on three separate occasions, my Silver has deleted all the images and videos off my memory card with absolutely no input from me. Just POOF, gone. Can you think of a less desirable behavior from a camera?? The new Hero3 cameras have a strong red color cast to videos and stills, strongly underexpose many scenes (especially snow), and while not as egregious as the Black, the Silver has this issue too. This can be fixed in post, but why have to? The color fidelity of the Hero2 was inarguably better.

GoPro basically screwed the pooch with these units. Yes, WiFi is now built in, which is great. But anyone who actually shoots side-by-side scenes using both Hero2 and Hero3 cameras will conclude the Hero2 was a superior product in the main areas that count: sharpness, exposure, and color fidelity. It was also dead reliable. If you have a Hero2, keep it. The new 3's simply suck.
View More Details on GoPro HERO3 Silver Edition