Gear Review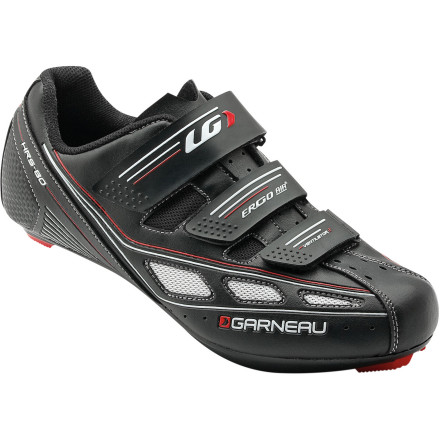 Posted on
A good first shoe
Going from platform pedals to clipless and a proper cycling shoe is a profound leap forward in performance and comfort. Almost any cycling shoe will seem like heaven compared to tennis or hiking shoes.

I don't have enough experience with better cycling shoes to really know how these compare to others. The LG Ventilator fits snugly, which is what you want. The velcro straps hold my foot just fine under most conditions, though if I'm standing in the saddle on an uphill my foot will shift around slightly. The soles are sturdy and transfer power to the pedal very effectively. The ventilation is great; I've never felt like my feet were overheating. I wear these with Shimano 105 SPD-SL cleats.

The downside may simply be a personal thing, but I have had my feet start to go numb occasionally in these. Only enough to annoy, but not incapacitate. Perhaps a better shoe won't have that problem.
View More Details on Louis Garneau Ventilator II Shoe - Men's