Gear Review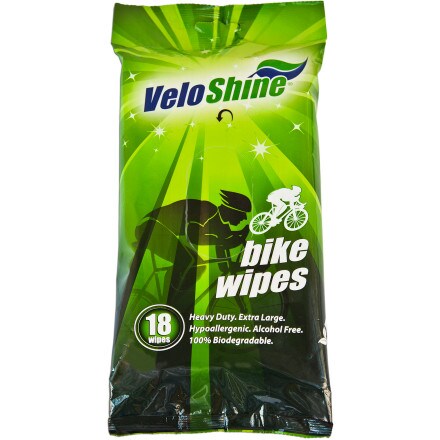 Posted on
A Good Start For Bike Specific Wipes
I gave the VeloShine Wipes a shot as I know how important it is to keep the rigs clean and it met with positive results and a few complaints. The wipes did a really good job of cleaning away dirt and grime and even took off heavy grease with a bit of work.

I was surpirsed at how quickly the cleaning agent wore off though. I understand that when a bike has been left for a few rides for it to take a few wipes to get clean again. But even after one ride I was using at least 2 1/2 to get a full clean in. I've seen a few kitchen surface wipes that last longer.

I'll try re-wetting the parts that don't have grease in the future and see how long they last. Overall, a good solution to taking out the bucket and hose all the time, but could improve over time.
View More Details on VeloShine Wipes - 18-Pack