Gear Question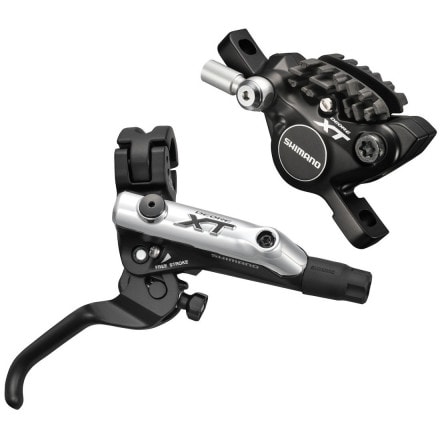 Posted on
Will these work with 180mm front and 160mm...
Will these work with 180mm front and 160mm rear rotors? Does it matter what make the rotors are? What is the frame and fork compatibilities that matter with these brakes?
Responded on
Yes, these brakes are compatible with either 160mm, 180mm, or 203mm rotor.

The type of rotor does matter. I would highly recommend sticking with Shimano rotors as they designed to work with the width pads they use. The recommended rotor for this brake is the IceTech rotor (Item SHI0408) as it incorporates technology to shed heat better than other rotors on the market. This brake, combined with those rotors, will provide the best efficiency and stopping power.

By use of adapters, these brakes can work with either International Standard (IS) or Post Mount (PM) frame configurations. Depending on the frame, there may be a limit on the max rotor size. You can find the appropriate adapters under item number SHI0108 or SHI0547.
View More Details on Shimano XT BL-M785 Hydraulic Disc Brake - 2012