Gear Question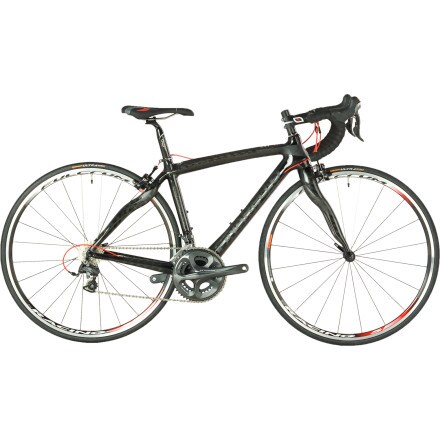 Posted on
Looking for 1st Road (or possibly Cyclocross)...
Looking for 1st Road (or possibly Cyclocross) carbon bike; I'm 5'6", would I still need or benefit with a women's specific bike? I've been told that my height (torso) that I might be better off with a men's bike (my first mtn. bike, which is a different geometry, was only a 16" frame, and I felt too 'bunched up' on it; my current mtn. bike is a 17.5" frame, but because it's a dual suspension, I've little 'stand-over'.
Backcountry's 'Fit Calculator' says I would need a 52 cm bike (for a 30" inseam). So, unfortunately, this bikes' out.

Any other mid-range bike suggestions, to help me narrow it down, (around 4-6 K), lady's/gents?

Also, what's the best women's saddle, Selle?

Thanks for your help!
Best Answer
Responded on
Since you don't know what size bike is best for you, buy your first road bike from a local bike shop that knows how to fit you. A bike that doesn't fit right is frustrating and a waste of time and money, regardless of how good a "deal" it may be. Once you have ridden for a few years and adjusted yourself to the riding position and adjusted your bike, you can upgrade if you want and you will by then probably know what size bike to get. Make sure you find someone at the local bike shop who knows how and is willing to take time to fit you. Have fun!!
PS - There is no "best womens saddle". You need to find one that fits you. See if your local bike shop will let you try a saddle and exchange it after riding a few times if it doesn't feel right. Performance does this, others as well.
Responded on
Thanks, that's kind of what I thought, and certainly will do (as opposed to buying on-line!). Yea, no one really helped me figure out what size MTN bike to get; don't want to make the same mistake x2! Just wanted some experienced 'feedback', preferably from women, to see if there is a definite difference in the fit of a 'women's specific' bike...as many/most of the ones I've found interesting are NOT women specific bikes.
I just don't want to waste money on 'junk', ya know.
Thanks, again!
View More Details on Pinarello FP Quattro Easy-Fit Ultegra Bike - Women's