Gear Question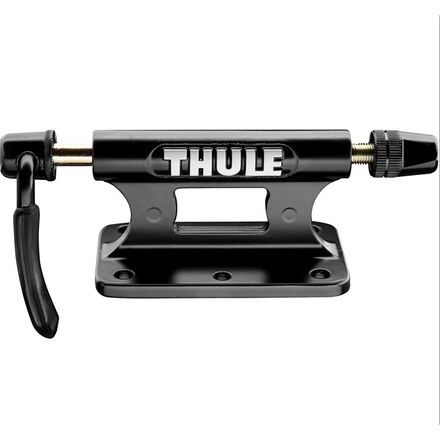 Posted on
I'm looking at getting a fork mount to put...
I'm looking at getting a fork mount to put on a set of Thule Bars. Can this mount be used on bars with a set of U bolts or is it only mount-able on flat surfaces?
Responded on
LOL!!!...Before I bought mine I was wondering the same thing....Lol! I have a Honda Oddysee with a Thule Rack on top and was looking for a cheap fix! You could probably get away with that but I couldnt find a U bolt with the proper spacing for the holes. You may have to use somewhat of a spacer to take up the slack In the width of the rail bar. Bottomline, I wound up mounting it in the bed of my tundra, as intended, Because the wife took my drill away when I started measuring the top of her van for a roof mount!!!....Women!
Responded on
Probably not anywhere near as stable/secure as a rack mounted tray. worth the extra 100 dollars for the peace of mind when youre driving down the highway...
View More Details on Thule Low Rider Bike Mount