Gear Question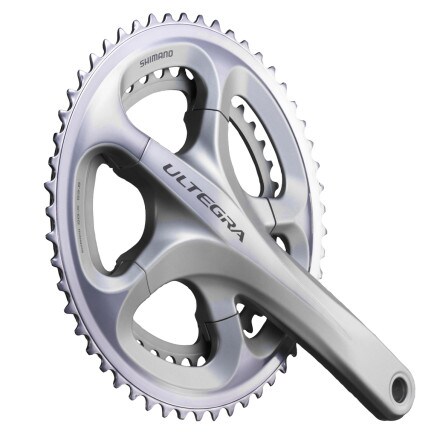 Posted on
I have a Masi full carbon road bike with...
I have a Masi full carbon road bike with Dura Ace 7800 components and want to change my standard Crankset to a compact. I can't seem to find a Dura Ace 7800 compact crankset, 7900/7950's are available but I don't know if they are compatible or will I have to buy a bunch of components to fit my bike? Is there anywhere I could find just the 7800 "chain rings"or is there any other reasonable alternative?
Best Answer
Responded on
If you want to stay with Dura Ace cranksets, you'll need to go to 7950 to get a compact. The 7800 series only featured standard double and triple cranksets. If you are still running a 9 speed cassette, you'll need to use a 10 speed chain in order for the new chain rings to upshift properly. Compact chainring are not backwards compatible as the bolt circle for standard is larger than the small chain ring of a compact set. Most SRAM and FSA compact cranksets are compatible with 9 and 10 speed Shimano components.
View More Details on Shimano Ultegra FC-6700 Crankset - Double