Gear Question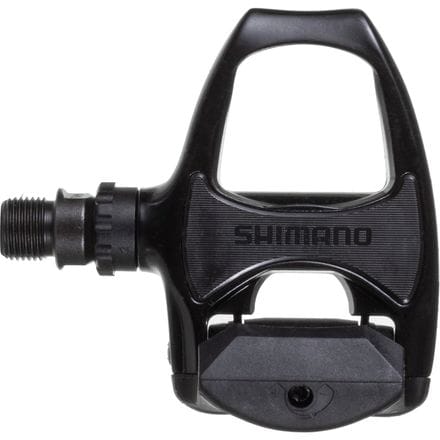 Posted on
I got these pedals on a bike, but I need...
I got these pedals on a bike, but I need some cleats to attach to my shoes. I have Shimano MTB shoes that I'd like to use in the meantime until I can get some road shoes. Will my Shimano MTB shoes accommodate cleats for these pedals, and what kind of cleats do I need to get to be compatible with these pedals?

Thanks!
Best Answer
Responded on
The cleats you need for these pedals are included in the cost. they are a SPD-SL cleat.

That being said the SPC-SL cleat is only compatible with 3-hole mounting bases. Shoes compatible with this cleat have three threaded holes in a triangle pattern.

The shoes you have likely only have a two-hole SPD pattern and will NOT be compatible with this pedal.

You options are to buy a standard SPD pedal for your road bike or get a dedicated set of pedals and shoes for your road rig.
View More Details on Shimano PD-R540 SPD-SL Road Pedals