Gear Question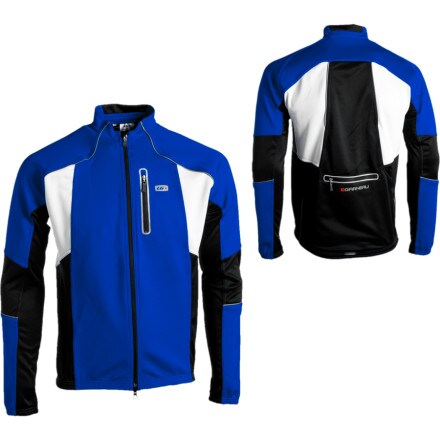 Posted on
I am looking at this jacket for women. I...
I am looking at this jacket for women. I love the look and description of this jacket. I wish they would give a back view of the reflective material. How reflective is the jacket? It mentions the piping is reflective. Do you think the reflective parts are enough, do you wish there was more?
Responded on
Christina

This is a GREAT piece. BTW, this jacket comes in a women's cut: http://www.realcyclist.com/louis-garneau-geminix-jacket-womens

You can see a photo of the back of the jacket on the women's side. Piping is along the black panel that goes up the back. In addition, the area around the zipper and the Garneau logo are also reflective. Plus LG has added a tab to the bottom of the jacket that allows you to attach a visibility light.

I like the amount of reflective on the Jacket. It stands out well, but does not ruin the look of the piece. Rather gives it a good pop. The men's jacket has the same reflective profile as the women's described above.

I hope that helps. Let me know if you have more questions.
Responded on
Ken

Thanks so much for your response.

It pretty much sealed the deal on me getting this jacket. I'm excited about it being a decent reflective jacket with the added bonus of clipping a light to the back.

I can't wait to wear it.

Thanks again.
View More Details on Louis Garneau Geminix Jacket