Gear Question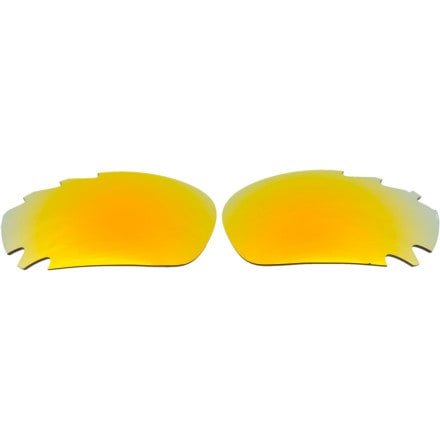 Posted on
I am considering the ice iridium lense as...
I am considering the ice iridium lense as the black lense which came with my black jawbones is too dark for driving. Would this be a good choice?
Responded on
This is not to dark to drive
Responded on
The ice would be a good choice for pretty much any driving conditions. If its overcast you could go with a permission or the yellow lenses.
Responded on
From the Oakley site:
Ice Iridium allows 10% light transmission through lens. Protection index of '3'. 'Neutral'. Classed: for 'Extremely Bright' conditions; (similar to the Black Iridium, which I have, also a 10% light transmission...not good for overcast/dawn/dusk cycling or driving; but excellent for when it is sunny out!). Up here in the Great Lakes region, we don't have as many sunny days as other parts of the U.S., and the sun isn't AS strong as in the South or West, higher elevations. So, where you live in the world makes a difference in your eyewear needs, too. In SOME countries, some of the darker lenses are prohibited for driving, like the black iridium, for example. If you are traveling/driving overseas, check the paper that comes with your glasses; it'll tell if the particular lenses you've selected is prohibited in whichever country.

Go to: www. Oakley.com to "see" for yourself, the choices and detailed info. for each lens.
Hope this can help your future purchases.
View More Details on Oakley Jawbone Replacement Lenses