Gear Question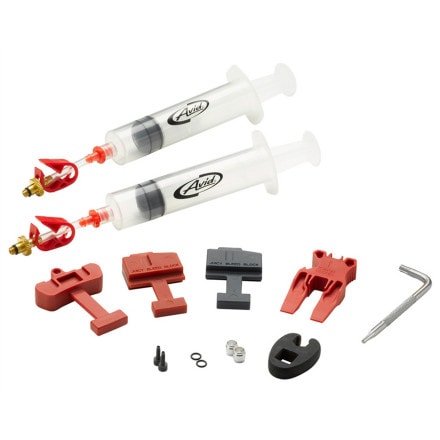 Posted on
Does this kit have two different sized...
Does this kit have two different sized connectors -- specifically an M5 for the master cylinder and an M6 for the caliper?
Responded on
Hey, I own this kit so I'm happy to help! Not entirely sure what you mean though, with my brakes (Sram XO and Avid Juicy Threes) the fitting on the lever and caliper are the same size, so the brass fitting picture on the end of the syringes fit both ends perfectly. When I get home I can check, but I'm 99% sure the kit includes exactly what is pictured, so only the two fittings shown attached to the two syringes. Again, for my brakes they are all I need to attach the syringes to the lever and caliper, but if yours are different please let me know what model brakes you have and I can take a closer look at my bleed kit to see if I can help!
View More Details on Avid Disc Brake Bleed Kit