Gear Question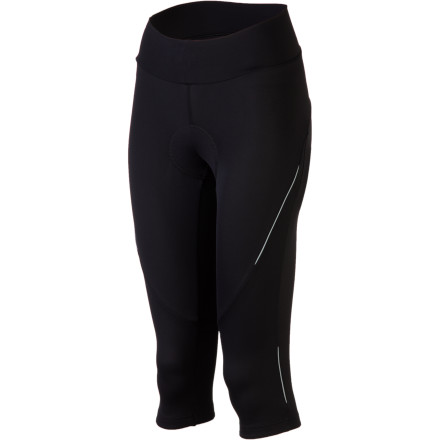 Posted on
Do you know the difference in length between...
Do you know the difference in length between the mini and regular silverline knicker?
Best Answer
Responded on
Mini doesn't refer to the length - it refers to the padding.
There are 2 types of pads available for these knickers -
the mini is more of a triathlon pad; the WMC3 is a thick pad.

I tried both on, and the WMC3 is very bulky. They use the same size WMC3 pad for all sizes, so if you're a Small, you'll have a big pad in your shorts. It looks bulky from behind. I opted for the Mini instead.
Responded on
Best to base your decisions on length/type of riding you'll be doing...don't worry about what it may look like from behind...after all, you'll be spending most, if not all of your time on the bike!
That's why some of the top notch bike apparel will even mention that while standing, the back of the jerseys/tights, or shorts, may look a bit saggy, but will "click" into place once on board. *Assos is a perfect example.
View More Details on Giordana Silverline Women's Knickers