Assos Ss.Uno Jersey - Short-Sleeve - Men's $0.00
Item # ASS0160
When we think of "legendary" products in the cycling world, more often than not we speak of bikes themselves. The Colnago C40, the Merckx Team SC, the Merlin Extralight, the Peugeot PX-10 are just a few. Evocative and memorable all -- and all similar in that they cross-bred technological innovation with flat-out beauty, while bringing with them a romantic back-story that makes the process of becoming sentimental about each a piece of cake. What's rarer than rare, though, are legendary products that aren't bikes. They exist, but it's a list that's tough to compile: The Bernard Hinault-era black Look pedal, the 1st-generation Dura-Ace STI lever, and the Chris King NoThreadset all make the short list. But it's not just components -- we can think of certain pieces of apparel that initiated and legitimized high end cycling clothing, e.g. the Giordana Tenax Laser bib short and the Assos Uni Jersey. And for raising the bar on our expectations for what we could expect from what we wear -- that's legend-making stuff.
The Assos Uni Jersey, in fact, is our best-selling high end cycling jersey ever. Its balance of comfort,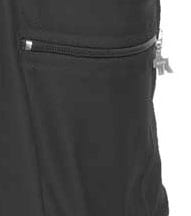 style, and performance made parting with $150 about as easy as it gets in life. So we felt a smidge of sadness when Assos announced the discontinuation of the Uni, to be replaced with their new ss.Uno Jersey.
The good news for Uni fans is that the ss.Uno isn't a reinvention of the Assos short sleeve jersey (for that, you'll want to touch and try on the ss.13 jersey). Rather, think of it as an Uni with a facelift. The biggest change is in the fabric itself. The ss.Uno uses Assos' Plasma fabric. In comparison to the Uni, Plasma makes the ss.Uno lighter, more able to stretch with your torso in all directions, more breathable, and gives the color added brightness. The cut of the jersey itself got some nip-and-tuck work as well. It's more contoured to fit your body better while you're bent over in the riding position, but it's less restrictive thanks to the fact that the shoulders and sleeves are ever-so-slightly looser to make it more comfortable for riders with thicker shoulders and arms.
Many of the hallmarks of the Uni stay the same: You get a full front Zipper, a Zippered "safety" pocket for keys or your iPod, plus 3 rear pockets and a reflective rear panel. The Assos ss.Uno Jersey is available in six sizes from Small-TIR. (Remember, in the Assos world, XLG=XXL, and TIR=XXXL.) It comes in four colors -- Black, Blue, Red, and White.